Curriculum of the Texas Health Harris Methodist Hospital Hurst-Euless-Bedford Internal Medicine Residency is a well-balanced mix of inpatient and outpatient experiences in general internal medicine and subspecialties. This enables the resident to become an excellent primary care physician and provides a solid internal medicine foundation for the resident entering a subspecialty fellowship. Residents rotate on the campuses of both Texas Health HEB and Texas Health Denton for equal academic experience.
FIRST YEAR
4 months of general medicine wards*
1 month night float
2 months of ICU**
3 months of electives/selectives****
SECOND YEAR
4 months of general medicine wards*
2 months of ICU**
4 months of electives/selectives****
THIRD YEAR
3 months of general medicine wards*
1 month of ICU**
1 month emergency medicine
5 months of electives/selectives****
* During general medicine ward months, residents are on call every fourth night. All residents receive one day off per week.
** During ICU months, residents work from 7 a.m. to 7 p.m. Residents are not on call at night and have one day off per week.
*** During elective/selective months, residents work Monday through Friday. Residents do not take overnight call and are generally allowed to take up to five consecutive vacation days during elective/selective months.
The following is a list of selective rotations that categorical residents must complete during their three-year residency:
Ambulatory Medicine
Cardiology
Endocrinology
Gastroenterology
Geriatrics
Hematology
Infectious Diseases
Nephrology
Neurology
Pulmonary Medicine
Rheumatology
Oncology
The following is a list of elective rotations:
Allergy/Immunology
Orthopedic Medicine
Hospitalist
Dermatology
Interventional Radiologist
Orthopedic Office
Ophthalmology
Palliative Care
Private Practice
Radiology
Research
Ambulatory Clinic
Conferences
Core Curriculum Lecture Series
The core curriculum lecture series is held every Thursday afternoon as a protected time. Faculty from each subspecialty of internal medicine present lectures covering basic science and pathophysiology. Reading material will be e-mailed to residents one week prior to lecture. This series also includes lectures on neurology, psychiatry, orthopedics, ophthalmology, pain management, emergency medicine, dermatology, geriatrics, sleep medicine and a variety of other topics.
Clinical Pathological Conference (CPC)
CPC is held once a month. A challenging case is presented by a resident and discussed by a faculty member after relevant imaging is presented by a radiologist. A pathologist then reviews pathology and the final diagnosis.
Doctor's Dilemma
Residents enjoy Jeopardy competition, ACP style. Faculty identifies and works with the program's team for the ACP Texas chapter competition.
Patient Safety & Quality Improvement - Morbidity and Mortality Conference
Morbidity and Mortality (M&M) conference is held once per month at noon. Residents present patients who expired or had unexpected complications. Teaching points and learning opportunities are emphasized by the presenting resident, faculty and program directors. Root cause analysis is shared with administrators.
Noon Report
Program directors and core faculty conduct noon report daily on Monday, Tuesday, Wednesday and Friday from 12 p.m. to 1 p.m. Cases of high academic value are chosen from among ward teams, ambulatory clinic, ICU and selective/elective teams. Diagnosis and management are discussed. Attendance is required except for during night float or when the resident is excused from participation by the program director.
Journal Club
A resident-led journal club is held once a month on a Thursday. Residents and faculty participate in a discussion of recent medical literature, applying concepts of evidence-based medicine and biostatistics to evaluate published research studies.
Residents Forum
Once a quarter, residents meet to discuss program issues and bring proposals for improvements to the program to the administrative staff.
Scholarly Activity
Residents lead a quality improvement project in conjunction with hospital leadership and administration. These projects are conducted over the course of the three year program. In addition, residents are encouraged to publish abstacts, case reports, posters and original research for publication. Our program presents are regional and national conferences and residents selected to present are reimbursed for their travel expenses.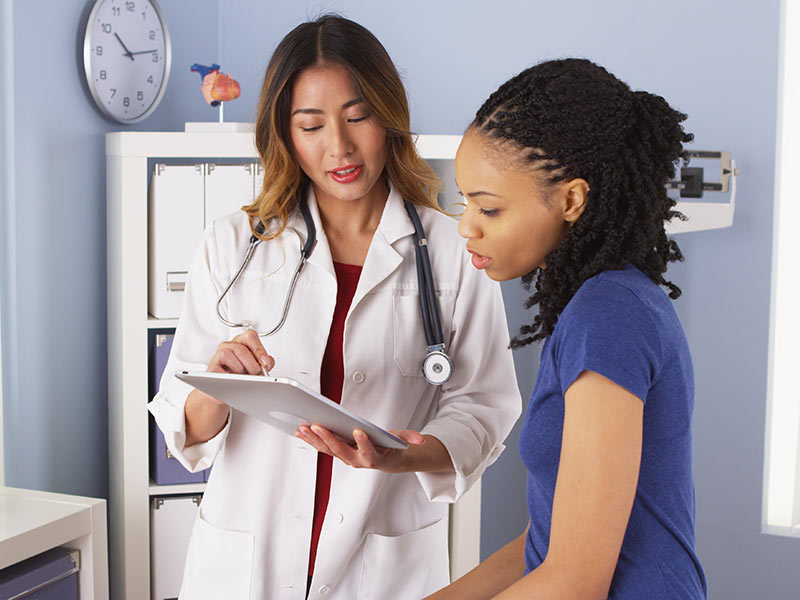 Prospective Residents
The primary goal of our program is to develop residents into highly skilled, thoughtful, competent, and compassionate physicians.