Thank you for your interest in our residency training program. A large and diverse patient population provides the residents with ample exposure to rare as well as common diseases. Residents also gain exposure to a variety of health care delivery systems including Medicare, Medicaid, indigent care, managed care, and private payors.
Benefits
Stipend Information
| | |
| --- | --- |
| Program Year | Annual Rate (2024-2025) |
| PGY-1 | $63,796 |
| PGY-2 | $66,851 |
| PGY-3 | $69,376 |
| PGY-4 | $72,983 |
| PGY-5 | $75,741 |
Sample Resident Contract Academic Year 2024-2025
Insurance
Health insurance including major medical, life, personal accident, long-term disability, vision, and dental are provided for the resident and his/her family. Medical malpractice insurance also is provided.
Memberships and Subscriptions
Memberships are provided for the following: Texas Medical Association, Dallas County Medical Society, and American College of Physicians. Subscriptions are provided for the New England Journal of Medicine, The Annals of Internal Medicine and UpToDate. Categorical residents receive a copy of the MKSAP (Medical Knowledge Self-Assessment Program) board review books.
Call Rooms
Individual call rooms are provided on the 10th floor of the main building. Each room has cable television, queen size bed, refrigerator, and private bathroom and shower.
Food Allowance
The department and hospital provide food at noon conferences. In addition, each resident receives $950 per year to be used in the hospital cafeteria.
Retirement Plan
Residents can opt to participate in the employer-sponsored retirement plan (401k). After one year of service, Texas Health Resources will match your contribution up to 6 percent of your pay as long as you contribute 2 percent or more of your eligible pay to the 401k Plan. The matching contribution from Texas Health is 75 cents for each dollar you contribute, up to 6 percent of eligible pay.
Dealey Childcare Center
The hospital has an on-site childcare center with children. Care is provided for children 6 weeks to 6 years of age.
Board Review Course
After graduation, third-year residents are given the opportunity to attend an internal medicine board review course. Airfare, hotel, course registration, and meal allowance, up to $2,100, are provided by the program.
Parking
Covered parking is provided free to all residents, and a skywalk connects the parking garage to the main hospital.
Resident Lounge
A resident lounge is located on the 10th floor of the main hospital. The lounge is equipped with computer workstations, study areas, and an area to relax. Residents are given shared lockers to store their belongings.
Wellness Lounge
Coming soon.
Fitness Facilities
Residents have the opportunity to join the Finley Ewing Cardiovascular Center, a 76,000 square foot facility with an indoor track, cardiovascular equipment, free weights, aerobic classes, basketball court, and indoor pool. The center's health professionals include exercise physiologists, fitness specialists, dieticians, personal trainers, physical therapists, registered nurses, and massage therapists. Specialty services include cardiac rehabilitation, physical therapy, personal training, weight loss, smoking cessation, CPR, and massage therapy. The monthly cost of a single membership is $37 and a family membership is $54. The initiation fee is waived for residents.
Vocera Paging App, Coats and Scrubs
Residents will use phone based Vocera app for pages and communication with healthcare members. Two monogrammed white coats and scrubs are provided for the internship year. One additional monogrammed white coat and set of scrubs will be provided for each subsequent training year.
Professional Meetings
Residents are encouraged to attend professional meetings. Allowances are available at the discretion of the program director. Financial support is available to residents presenting a lecture, abstract, or poster.
Apply Now
Application Process and Requirements

Medical school graduation preferred within 5 years prior to application to our program. We will consider older graduates based on the merit of the application.
For all applicants: take and pass USMLE Step 1 and Step 2 on first attempt.
For international graduates: preference given to those who have also taken and passed Step 3 on first attempt.
For non-US citizens or non-permanent residents: we offer J-1 visa sponsorship only.
For international graduates: completion of at least two observerships in the United States, preferably in internal medicine or one of its subspecialties.
Please note that we do NOT offer observerships in our program.
Preliminary applicants should submit applications as early as possible, as we have limited interview spots for this track.
Applications will be reviewed promptly and interview invitations will be extended by email.
If you have further questions, please contact us by email or telephone.
Frequently Asked Questions
What is a typical call day like?

There are five ward teams, each consisting of an upper level PGY-2 or PGY-3 resident and 1 or 2 interns. Each team is on-call every fifth day. With night float service (Sunday - Thursday night), the on-call team starts their day at 8 a.m. and accepts new admissions until 8 p.m. Once work is complete, they will hand off all patients on the teaching service to the night float resident. The team will return the next day at 7 a.m. for post-call day. On Friday and Saturday, without night float, the interns and residents will still arrive at 8 a.m. but will stay overnight. They can accept new admissions until 8 a.m. the following morning and are required to complete their work by 12 p.m. During these nights, the on-call team is also responsible for cross-over on all patients on the teaching service. Interns admit up to 5 patients per call day and carry a maximum census of 10 patients.

Do the residents see a variety of patients?

The Teaching Service is the select group of patients in the hospital that are being cared for by the residents. Internists and subspecialists who have admitting privileges admit their most interesting patients to the Teaching Service. Patients are admitted from the emergency room, the residents' clinic, general internal medicine practices and subspecialty practices, ensuring a diverse patient population.

Where have the categorical residents gone after they have graduated?

Approximately half of the graduating residents enter private practice as hospitalists or outpatient general internists, and the other half enter fellowships. Graduates from Texas Health Presbyterian Hospital Dallas have obtained prestigious fellowships across the country in a variety of subspecialties, including cardiology, gastroenterology, hematology/oncology, nephrology, pulmonology, infectious disease, endocrinology and rheumatology. Graduating residents who wish to stay at Texas Health Dallas, or any of the Texas Health Resources hospitals, have several career opportunities available to them in the inpatient and outpatient arenas.

Do the residents have enough autonomy in taking care of their patients?

Texas Health Dallas has always been a teaching hospital, and residents play an integral role in patient care. In contrast to the traditional, university-based residency programs, residents work with several different attending physicians during their internal medicine ward months. Residents actively care for patients, with oversight from attending physicians. This approach provides residents with autonomy without jeopardizing the quality of patient care. During the subspecialty electives/selectives, residents work one-on-one with the attending physician and are permitted to manage patients to the extent to which they are comfortable.

What is the benefits package for the residents?

Few hospitals offer a benefits package as competitive as the one offered by Texas Health Dallas. Medical and dental insurance are provided to the resident at no cost. Vision insurance is also available at a low monthly rate. The residents' salaries are higher than average, and all of the residents receive paid time off. Subscriptions to some of the major medical references such as The New England Journal of Medicine are provided without cost. UpToDate is available from any computer on campus or home computer or mobile device via the hospital's intranet. The Department of Internal Medicine sponsors all of the graduating categorical residents to attend a board review course. See Stipends and Benefits for more details.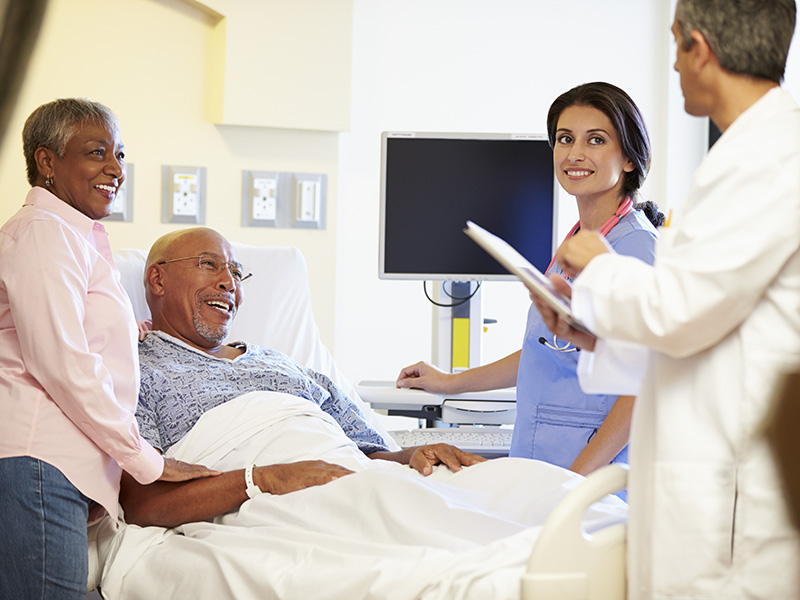 Residency Experience
A large and diverse patient population provides the residents with ample exposure to rare as well as common diseases.