Curriculum
The curriculum for the Internal Medicine Residency Program at Texas Health Fort Worth provides residents with comprehensive exposure to all aspects of internal medicine. The program is uniquely poised to provide a balance between inpatient, outpatient, intensive care and consultative medicine to our residents, who benefit from progressive responsibility in the largest hospital in Fort Worth.
The program's curriculum follows a block cycle of four weeks plus two weeks. Four-week rotations are inpatient wards, ICU, night float, emergency medicine and geriatrics. There are no continuity clinics during this time, so that residents can focus on their learning. The two-week blocks are ambulatory blocks. These blocks are comprised of one week of continuity clinic and one week of outpatient subspecialty clinics.
During the continuity clinic week, residents will participate in seven half-day continuity clinic sessions, one wellness and administrative half-day session, a discharge follow-up half-day and an academic half-day attended by all residents in the program. During the sub-specialty week, residents will spend two half-days in the continuity clinic, two wellness and administrative half-day sessions, an academic half-day, a discharge follow-up half-day, and five half-day sessions with sub-specialty faculty. Each year, residents will spend 16-18 dedicated weeks in the outpatient setting and complete more than 230 sessions in the continuity clinic over the 36 months of training. The program's four-plus-two schedule is an integral part of our well-being plan, guaranteeing that you are never too far away from a two-day weekend!
Overall schedule at a glance
PGY-1
PGY-2
PGY-3
Rotation
Weeks
Rotation
Weeks
Rotation
Weeks
Inpatient Medicine
12
Inpatient Medicine
8
Inpatient Medicine
12
Inpatient Cardiology
4
Inpatient Cardiology
4
Primary Care
9
Primary Care
9
Primary Care
8
Critical Care
6
Critical Care
4
Critical Care
4
Night Float
4
Night Float
N/A
Night Float
4
Sub-specialty /Elective
11
Sub-specialty/ Elective
13
Sub-specialty/ Elective
14
Admissions
2
Emergency Medicine
4
Admissions
4
Vacation
4
Vacation
4
Vacation
4
Geriatrics
4
Palliative Care
2
Quality Improvement
2
Neurology
2
Inpatient Rotations
Texas Health Fort Worth's internal medicine inpatient services are geographically and subspecialty based. Residents work with a single teaching attending over the course of the week. Residents also work with the same nurses, medical assistants and case managers during their rotation. Additional staff to help care for residents' patient's needs include dedicated pharmacists; physical, occupational and speech therapists; and nutritionists.
The inpatient experience sets itself apart by promoting team-based rounding with graduated levels of responsibility, allowing residents to progress to becoming managers. The program uses a learner-manager-teacher model, in which interns ("learners," in this model) work in pairs with a senior resident who, along with the teaching attending, is responsible for educating them ("teachers"), while PGY-2 residents work one-on-one with an attending, managing patients independently (as "managers"). This structure provides interns oversight while allowing second-year residents to gain comfort with expanded responsibilities and developing skills before becoming responsible for managing teams with interns and medical students.
Teaching faculty members are responsible for overall supervision of patient care and teaching during the rotation. Teaching rounds are conducted daily, and hospital medicine and critical care faculty are in-house 24 hours a day.
All inpatient floors have night float coverage. Residents arrive by 7 a.m. and sign out between 4 and 5:30 p.m. The program follows a shift-based model of care with no call.
Ambulatory Clinic
Texas Health Fort Worth includes a recently renovated, free-standing ambulatory clinic on campus. The clinic features 10 patient examination rooms and two procedure rooms. Residents' exposure to a diverse patient population provides a broad range of socioeconomic and case complexity. In ambulatory clinic, residents will develop their own panel of patients for whom they become the primary care provider. Residents average seven half days of continuity clinic per week. They are supported and supervised by board certified attending physicians, with one faculty preceptor per three to four residents during clinic.
Electives
Residents have the opportunity to choose from a wide range of clinical and non-clinical electives over the course of their residency. Electives can take the form of a block intensive experience, or can be longitudinal in nature. The list of electives is growing all the time, and currently includes:
Addiction Medicine
Airway Management
Cardiac Critical Care (CVICU)
Cardiology Consults
ED Procedures
Endocrinology
Gastroenterology
Hematology/Oncology
Infectious Diseases
Neurology Critical Care
Nephrology
Nutrition
OMM (DO residents only)
Palliative Care
Pathology
Pharmacy
Point of Care Ultrasound
Radiation Oncology
Radiology
Research
Rheumatology
Sleep Medicine
Sports Medicine
Conferences and Didactics
To further enhance education, residents at Texas Health Fort Worth participate in a variety of didactic conferences throughout the week that encompass a variety of topics of interest.
Noon Report
Resident report is held on Thursdays, with intern report held on Tuesdays. To facilitate timely discharges, report is held at noon, with lunch provided. The format includes a case presentation by a resident, followed by discussion moderated by a member of the core faculty and review of important learning objectives. Subspecialists are often present to further enhance the discussion. Presentations are based on patients encountered from general medicine services, intensive care and various other subspecialties, along with ambulatory and clinic rotations.
Medical Grand Rounds
Residents have the opportunity to participate in Medical Grand Rounds held by UT Southwestern Medical Center, Texas Health Presbyterian Hospital Dallas and Texas Health Fort Worth. Grand Rounds provide an opportunity for residents to learn about research and up-to-date clinical practices from local and national experts.
Morbidity and Mortality
Morbidity and Mortality Conference discusses cases from the general medical wards and critical care units. Residents select a case based on interest, teaching value, postmortem findings and hospital complications and present the case with assistance from radiology and pathology faculty. There is broad, interdisciplinary attendance with faculty members discussing pathophysiology, disease management or treatment options relevant to the case. Evidence-based articles from the medical literature are also discussed. Each case lends itself to different structures and teaching points, with various cases focusing on concerns including knowledge gaps, cognitive biases, communications problems or systems errors. The sessions are non-punitive in nature and are focused on creating change. Quarterly, the general surgery and internal medicine residencies host a joint Morbidity and Mortality Conference to learn from one another.
Academic Half-day
The Texas Health Fort Worth Internal Medicine Residency Program's Academic Half-day complements the program's Noon Report by offering interactive curriculum in a group setting. Residents are excused from all clinical activities during this time.
Ambulatory Curriculum
One hour of Academic Half-day is devoted to learning ambulatory medicine, following an office-based curriculum model. The curriculum provides an evidence-based approach for clinical practice and supplements practice experience with a didactic foundation, particularly in the case of unusual conditions that a resident might only encounter occasionally.
Board Review
One hour of Academic Half-day is devoted to board review, following the American College of Physicians (ACP) Board Prep Curriculum. Sessions are taught by core faculty and subspecialists. In addition to supplementing knowledge on pathologies not commonly encountered, these sessions focus on test-taking strategies to maximize performance on the U.S. Medical Licensing Examination (USMLE) Step III and American Board of Internal Medicine (ABIM) certification examination. In addition, residents receive access to ACP's Medical Knowledge Self Assessment Program (MKSAP) online question banks to allow for individual preparation towards success on board examinations.
The Final Hour
The final hour of Academic Half-Day is dedicated to curriculum on quality improvement, professionalism and ethics, research and scholarly activity, master educator rounds, Journal Club, high-value care, well-being and skills building, including communication skills.
Journal Club
Journal Club is an academic activity designed for residents to learn how to analyze a journal article. Our residents participate in a friendly team competition to present articles throughout the academic year, focusing on clinically driven literature search, literature engagement and clinically driven analysis skills.
Skill Building
Dr. Gurpreet Baweja (Cardiology) uses a flipped-classroom approach to lead residents through sets of EKGs, focusing on accurate analysis and next steps to be taken.
Test Taking Success
To maximize the chance that all residents are successful passing the boards on their first attempt, our curriculum includes monthly mock exam blocks, bi-weekly resident-led question sessions, and assigned MKSAP questions for those who struggle with standardized testing as well as one-on-one mentoring for test taking success,
Research and Scholarly Activity
The Texas Health Fort Worth Internal Medicine Residency Program is committed to helping residents develop their scholarly skills. We believe that understanding research methods makes residents better consumers of medical literature, helps with career decision-making and generates new knowledge.
Residents are required to complete an academic project to ask and attempt to answer a specific question. The project may take the form of a critical literature review with or without a case report, an original basic science project, a quality improvement or epidemiologic project or an independent or collaborative clinical trial.
The program provides several research-specific sessions, reviewing topics such as the importance of research during residency and the role research fulfills in a variety of academic medicine careers. We also cover some of the practical aspects of completing research during residency, such as formulating an important answerable question and identifying a mentor.
Work on the research project can be spread across the three years of residency training, although we recognize the importance of having completed academic work early in residency that can be highlighted on fellowship applications and at fellowship or job interviews in the resident's PGY-3 year. Non-clinical elective time can be devoted to your research project with prior approval from the program director. Statistical and logistical support is available to help residents.
In the spring of the senior resident year, each resident is asked to submit a written summary of their project in the form of a poster presentation. Residents are also encouraged to submit their work for presentation at other regional or national meetings, and funding is awarded to projects accepted for presentation to defray travel costs. On Residency Research Day in May, residents present their posters to the faculty and staff of the hospital.
Quality Improvement
The Texas Health Internal Medicine Residency Program has integrated curriculum on quality improvement. Residents participate in the Institute for Healthcare Improvement (IHI) Open School, earning a basic certificate in quality and safety. Residents will use this knowledge by participating in a curriculum that focuses in PGY1 on the culture of patient safety and entering traditional patient safety event reports, in PGY2 on QIPS methodology and how to conduct mentored patient safety event reviews of cases such as a root cause analysis, and in PGY3 on active reporting, presentation and evaluation of cases during morbidity and mortality conferences, while on clinical services as well as on leading longitudinal QIPS work. In lieu of a traditional research project, residents may complete a quality improvement project over the duration of their residency with the goal of sharing their findings at a local, regional or national meeting prior to graduation.
Our Campus
The medical staff of Texas Health Fort Worth comprises approximately 1300 physicians in more than 90 specialties. There is 24/7 faculty coverage of inpatient services, providing direct supervision in the MICU, ER and hospital wards. Texas Health Fort Worth has been recognized as being among the nation's best with the hospital's designation as a Magnet® Hospital by the American Nurses Credentialing Center, a recognition achieved by only two percent of U.S. hospitals. Texas Health Fort Worth uses EPIC, a medical record system that integrates inpatient and outpatient records across the entire healthcare system and facilitates quality patient care while providing great opportunity for clinical research.
The Internal Medicine Residency Clinic is housed on the campus of Texas Health Fort Worth, conveniently located above the Emergency Department and easily accessible from the inpatient towers. The clinic facility includes 10 exam rooms, two procedure rooms, laboratory facilities, large spaces for precepting and teaching and dedicated nursing and clinic management.
The Amon G. Carter Medical Simulation Training Center at Texas Health Fort Worth provides a realistic setting for all facets of health care education. The simulation/skills center is specifically designed for navigating transitions of care, and is equipped with an ambulance, an emergency/trauma room, operating/interventional room and modifiable intensive care room. Available resources include an array of high-fidelity manikins, task simulators, an advanced audio-visual capture and play-back system, simulated patients and meeting rooms. It is also staffed by clinicians and educators who are dedicated to ensuring high-quality training for residents. The simulation center allows paramedics, nurses, physicians, medical students and residents from hospitals across the Dallas-Fort Worth metroplex to practice working with one another in clinical situations.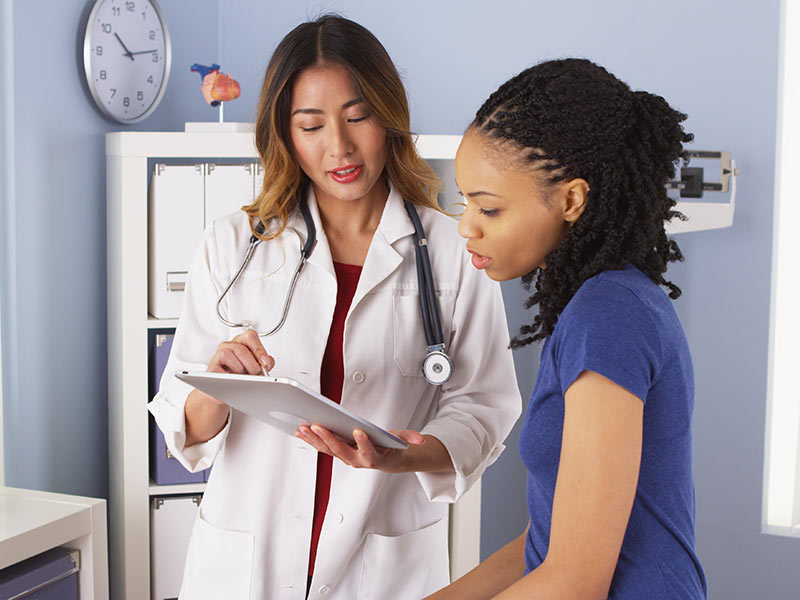 Prospective Residents
The primary goal of our program is to develop residents into highly skilled, thoughtful, competent, and compassionate physicians.