Curriculum Overview
The Texas Health Presbyterian Hospital Plano Internal Medicine Residency offers residents a comprehensive and balanced approach in the clinical phase of their internal medicine education. Here, residents find both foundational and individualized experiences in all aspects of internal medicine.
This program is structured to provide progressive autonomy with unwavering support and guidance from experienced faculty and mentors. Incorporating a variety of teaching methods beyond traditional didactics, the program also includes case-based discussions, robust simulation-based learning, interdisciplinary education, team-based learning and peer-to-peer teaching.
Curriculum at a Glance
The Texas Health Plano Internal Medicine Residency rotation schedule is based on a 4+1 block schedule, where four weeks are dedicated to an inpatient or outpatient rotation followed by a week of continuity clinic.
Year 1 is a mixture of general medicine and key subspecialty rotations that supplies a strong clinical foundation for safe, effective, quality patient care. In addition, elective time is provided for residents to explore their clinical interests.
PGY-1
PGY-2
PGY-3
Rotation
Weeks
Rotation
Weeks
Rotation
Weeks
Inpatient Wards
16
Inpatient Wards
12
Inpatient Wards
8
Continuity Clinic
10
Continuity Clinic
10
Continuity Clinic
10
Cardiology
4
ICU
8
ICU
4
Nephrology
4
Endocrinology
4
Rheumatology
4
Pulmonary
4
Infectious Disease
4
Oncology/Hematology
4
Neurology
4
Night Float
4
Gastroenterology
4
Night Float
4
Elective
8
Admit
4
Elective
6
QI/Community Service Project
2
Elective
12
QI/Community Service Project
2
Residents may choose from the following areas of focus for their elective:
Multispecialty
Cardiology
Dermatology
Endocrinology
Gastroenterology
Hospitalist
Infectious Diseases
Nephrology
Rheumatology
Neurology
Private Practice
Pulmonary Medicine
Radiology
Geriatrics
Palliative Care
Hematology/Oncology
Ophthalmology
Orthopedics
Wound Care
Addiction Medicine
Inpatient Wards
Residents are assigned to teaching teams on inpatient wards that provide each resident with a dedicated inpatient home for their four weeks on the ward, offering continuity in terms of teammates and also the area of the hospital in which they will practice. In most cases, three residents will be assigned to one teaching team, each team consisting of two interns and one upper-level resident. Each team will have two call days during the week (Monday/Thursday or Tuesday/Friday), and each resident will have one day off on the weekend. Residents will have consistent exposure to an interdisciplinary team which supports teamwork, communication, and work well-being.
Throughout the rotation and under the supervision of their attending physician, residents are responsible for overseeing the day-to-day management of their patients, conducting rounds with their attending, participating in multidisciplinary rounds, and addressing any changes or complications that arise. Residents also communicate with other members of the healthcare team, including nurses, social workers and pharmacists, to ensure that patients receive coordinated quality care.
Admit
The admit resident will focus on the initial diagnosis and management of the patient, as well as be responsible for safe transition of care. The admitting team will consist of one intern and one 3rd year resident.
ICU
The ICU experience occurs in years 2 and 3 of the residency. This allows residents to build confidence in their clinical and medical knowledge before embarking on the care of medically complex patients. The ICU at Texas Health Presbyterian Plano is an open unit, which allows residents to interact with a wide variety of specialties in providing care for patients with a diverse range of conditions in various acuity levels. The ICU team works in conjunction with the hospitalist team to help ensure safe, quality care.
Continuity Clinic
A recurring, week-long block at the Texas Health Internal Medicine Residency Clinic at Texas Health Plano provides residents the opportunity to develop their outpatient clinical skills, gain experience in managing chronic medical conditions and build relationships with patients. Residents are supervised in the clinic by board-certified internal medicine attending physicians whose practice focus is primary care. The clinic is located within minutes of the main campus.
In addition, over the course of the three years, some half-days during residents' continuity care week will be used for administrative tasks, wellness days, simulation exercises, geriatric medicine, addiction medicine and pain medicine.
Academic Half-day
Educational conferences, seminars and workshops occur on Wednesday afternoons during time protected from clinical responsibilities. Routine conferences during the academic half-day include weekly grand rounds, monthly journal club and monthly morbidity and mortality. Academic half-day topics spanning hospital, primary care and subspecialty topics are structured on an 18-month cycle, including both high-yield didactics and interactive, case-based learning on hospital and primary care. Interactive case-based learning sessions are moderated by hospitalist, primary care, subspecialty or multidisciplinary faculty.
Simulation
Residents will participate in simulation exercises on dedicated half-days during their continuity clinic week. These experiences occur at Collin College Healthcare Simulation Center, a facility equipped with manikins with multiple capabilities that provide the resident with the ability to work on clinical, diagnostic, management and teamwork skills in a safe, controlled environment. In addition, residents will receive point-of-care ultrasound (POCUS) training at the simulation center.
Quality Improvement Scholar
Quality improvement is a critical skillset for physicians. Formal training in the plan-do-study-act (PDSA) quality improvement methodology occurs in residency year 1. This equips residents with the knowledge and skills necessary to identify areas for improvement and analyze data to understand the root cause of problems. In year 2 or 3, residents will participate in hospital or clinic quality improvement teams/committees to implement changes to drive better outcomes or improve processes.
Scholarly Activity
Residents are required to have scholarly activity throughout their three years in the program, since scholarly activity helps underscore the principles of lifelong learning, enhances critical thinking skills and refines communication skills. In year 1, residents will prepare and present one journal club at academic half-day. In year 3, residents will prepare and present a clinical pathologic conference (CPC) at grand rounds. In addition, residents will be required to participate in developing one Continuing Medical Education (CME) activity or submit a poster to a national or regional conference and submit one article to a PMID journal. All residents will be assigned a faculty mentor who will assist with guiding the resident in their scholarly work.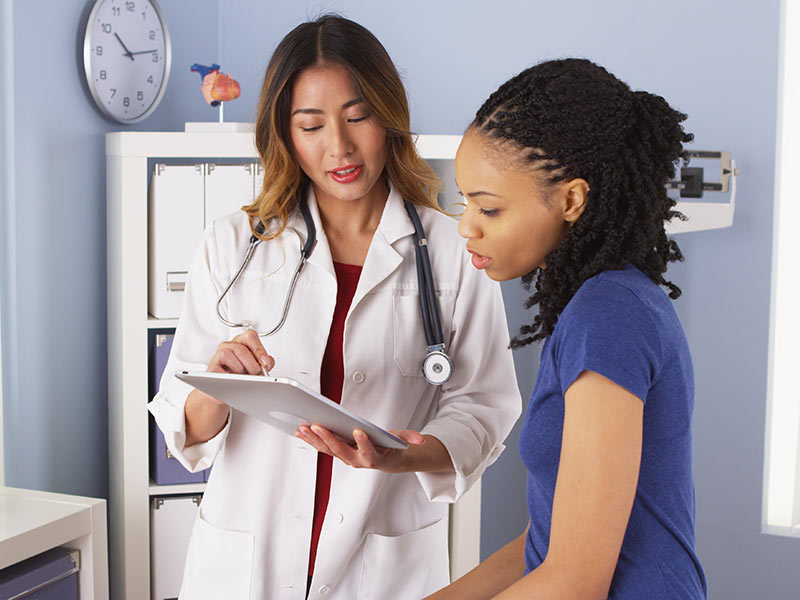 Prospective Residents
The primary goal of our program is to develop residents into highly skilled, thoughtful, competent, and compassionate physicians.