Want to Make a Difference?
Caring for Fort Worth's Future
A message from Barclay Berdan, CEO, Texas Health Resources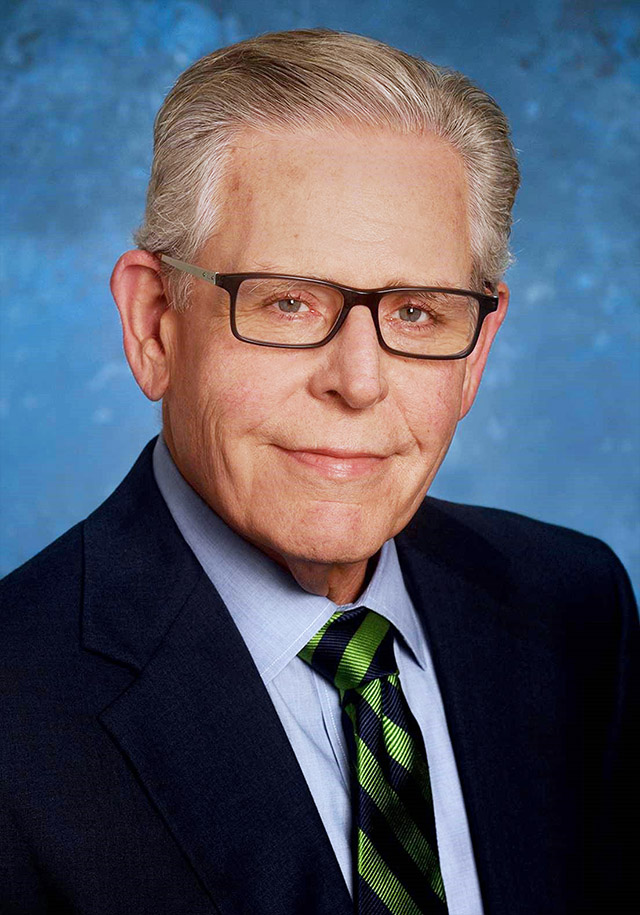 The Jane and John Justin Tower opened in April, celebrating the century mark of the ground-breaking of Harris Methodist Hospital. The opening of the Justin Tower is a major milestone for Texas Health Harris Methodist Hospital Fort Worth, the Texas Health system, and the greater Fort Worth community.
Our goal for Justin Tower, and all of our facilities, is to serve the community's needs now and to ensure we are well-positioned to serve in the years to come. Continued funding for Justin Tower from the Fort Worth community will allow us to expand on valuable services, add innovative equipment, and expand our Graduate Medical Education (GME) programs.
It's our Mission to improve the health of the people in the communities we serve, and we couldn't do it without the great people of our community who respond so generously. Thank you!

---
Justin Tower Stories
Our Donors Make the Difference!
It takes a community to bring a project of this magnitude from dream to reality. We are thankful for The Jane & John Justin Foundation, who provided the lead gift for the Justin Tower, and nearly 300 additional donors who also contributed. Meet some of them here:
Jane & John Justin Foundation
Louella Martin Charitable Fund
The Ryan Foundation
Texas Health Harris Methodist Hospital Fort Worth Auxiliary
Amon G Carter Foundation
The Leo Potishman Foundation
Anonymous
Balfour Beatty
Marsha and Barclay Berdan
Karen B. Cramer
Priscilla and John M. Geesbreght, M.D.
HKS, Inc.
Janeen and Bill Lamkin
Barbara and Jay Lesok
Luther King Capital Management
Anne S. and Henry B. Paup
Sid W. Richardson Foundation
Rae and Ed Schollmaier
Dr. and Mrs. James H. Stewart, Jr.
Texas Health Neurosurgery and Spine Specialists
Nancy and Andy Thompson
The Crystelle Waggoner Charitable Trust
Here's what some of our Justin Tower donors had to say about their gifts:
"We are one of the fastest-growing cities in the country and are in desperate need of the increased patient bed capacity provided by the Justin Tower. In addition, the project creates additional innovative operating suites, which can support complex medical procedures. The project will also help to create a facility that better supports enhanced medical education programs. How could I not support something that addresses so many of the medical needs of our community?"
-- Bill Lamkin
"I have served on the board for a number of years as well as have been a patient at Texas Health Harris Methodist Hospital Fort Worth. I know firsthand the great work they do there to take care of the many patients that desperately need us. The little bit I do pales in comparison to what this facility will mean to the community."
-- Mike Guyton
"During my 33 years as a surgeon in Fort Worth, the majority of my surgical patients were treated at Texas Health Harris Methodist Fort Worth, which has always been an excellent, advanced facility. Marilyn and I have contributed to the Justin Tower addition in order to help maintain this hospital as an advanced facility both now and into the future. This is our way to giving back to the community which we have so enjoyed being a part of both during my 33 years of practicing surgery and during the nine years post retirement as a member of the Texas Health Resources Board. We wish Texas Health Resources and its fine staff well in this facility and in all of its future endeavors."
-- Dr. And Mrs. Lee C. Bloemendal
---
Your Continued Support Is Needed to Help the Fort Worth Community
Our work raising funds for Justin Tower continues. The fifteen new state-of-the-art surgical suites expanded our capacity to perform new and more complex procedures. In particular, Texas Health Fort Worth plans to grow the current transplant program. The hospital sees more patients with end-stage renal disease than any other hospital in Tarrant County.
Your gifts make a difference. Consider making your gift today!
---
A Patient Story
When Veteran Lyn Dukette first visited Dr. Cyrus Wong, a neurosurgeon on the medical staff of Texas Health Fort Worth, he could barely walk and was beginning to experience numbness from the waist down. Dr. Wong provided both a diagnosis and a plan of action. Lyn was suffering from a schwannoma, a type of nerve tumor, the largest Dr. Wong had ever seen.
"It had gotten so big to where it was destroying the bone around it and crushing the spinal cord. It would have made him paralyzed had it grown any further," Dr. Wong said.
At Texas Health Fort Worth, Dr. Wong removed the tumor from Lyn's spinal cord by performing a costotransversectomy, an advanced surgical technique involving just one incision in the patient's back. In years past, patients who had this type of tumor might have needed a different kind of surgery that involved cutting open the chest cavity and ribs. Fortunately, Texas Health Fort Worth's commitment to continuous improvements, like those found in the new Justin Tower, helps result in good outcomes and shortened recovery time for patients like Lyn.
Lyn progressed well after surgery and was able to celebrate his 50th wedding anniversary with his wife, Sandi.
"We're planning a couple more trips, and this surgery gave us the opportunity to do that. I'm just so thankful," Lyn said.
---
Building Justin Tower: From the Ground Up
The opening of the Justin Tower in April 2022 caps a more than two-year-long construction project that adds 400,000 square feet to the hospital. The nine-story tower, which includes 144 beds, 15 surgery suites, and new pre- and postoperative suites services, is the largest construction project in Texas Health history. From ground-breaking to finish, it was a labor of love. Take a look:
---
Follow this link for more information on Texas Health Resources expansion projects.