December 04, 2019
STEMI program at Texas Health Southwest now fully operational
FORT WORTH, Texas — Texas Health Harris Methodist Hospital Southwest Fort Worth is addressing the needs of even more cardiovascular patients, especially those suffering from a common and potentially lethal type of heart attack, known as a STEMI.
STEMI, or ST-Elevation Myocardial Infarction, is a major heart event where one of the heart's main arteries is completely blocked. Last month, Texas Health Southwest officially began its STEMI treatment program, which adheres to eligibility criteria created by The Joint Commission. Deemed as a STEMI-Receiving Center, Texas Health Southwest has the necessary resources and manpower to provide percutaneous coronary intervention — a procedure used to treat blocked arteries — to heart attack patients, 24 hours a day, seven days a week.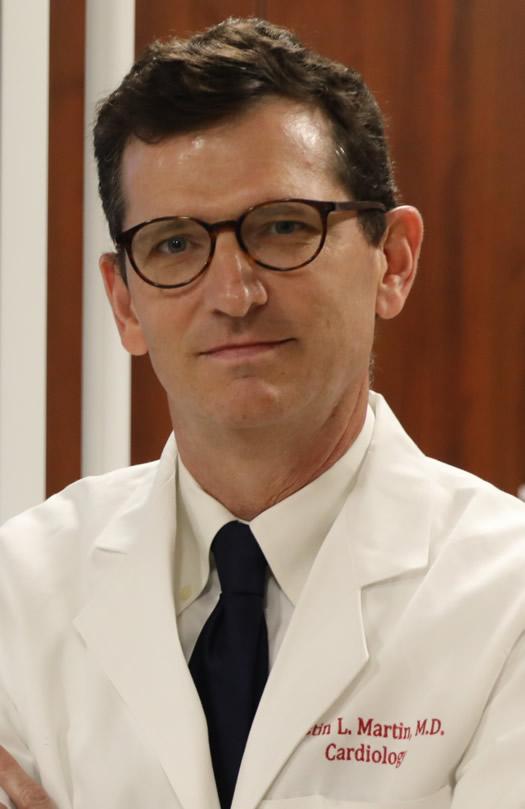 According to The Joint Commission and the American College of Cardiology/American Heart Association, criteria for a STEMI-Receiving Center involves:
Addressing patient needs 24 hours/seven days a week with resources to perform percutaneous coronary intervention (PCI) — a procedure used to treat blocked arteries
Facility has a STEMI coordinator and a physician champion
Monthly, multidisciplinary meetings to evaluate outcomes and quality improvement data
Reviewing operational issues and implementing solutions
Keeping door-to-balloon (D2B) times within 90 minutes or less 
The door-to-balloon time references the critical moments between a patient's arrival at the hospital to when the patient undergoes a PCI procedure in the cath lab. The American College of Cardiology/ American Heart Association guidelines currently recommend a door-to-balloon time of 90 minutes or less.
"We're addressing the needs of STEMI patients in a timelier fashion, especially when you consider the required door-to-balloon time," said Regina Harrison, Texas Health Southwest's Chest Pain/Heart Failure & Stroke program coordinator.
According to Harrison, the D2B time follows the 30-30-30 rule.
"Each group — from the paramedic team, the ER clinicians, along with care providers that make up the cardiac cath lab team — each has 30 minutes or less to complete assigned duties before delivering the patient to the next group on the care team," she said. "If quality care is achieved in less than 90 minutes, it usually equates to a better survival rate for the patient, and that's the goal."
And Justin Martin, M.D., a cardiologist on the Texas Health Southwest medical staff and the hospital's Interventional Cardiology medical director, emphasizes the importance of surpassing historical goals, whenever possible. "Texas Health Southwest is focused on further shortening the 90-minute D2B time by working closely with first responders in the field," said Martin, who is also a member of Consultants in Cardiology, a Texas Health Physicians Group practice.*
"That means a commitment to dual communication between paramedics and the hospital to achieve accurate heart attack diagnosis in the field. At the same time, the emergency department and cath lab must be prepped and ready prior to the patient's arrival to the hospital. Restoring normal blood flow to the heart as soon as possible is imperative, and it's a team effort."
To put the importance into perspective, the American Heart Association estimates that someone in the U.S. has a heart attack every 40 seconds. Hitting closer to home, recent numbers from the Texas Department of State Health Services estimate more than 740,000 Texans, 18 years and older, reported ever having a heart attack.
Adding Texas Health Southwest to the list of facilities with an operational STEMI program is yet another step in the right direction for Texas Health Resources, said Kirk King, who serves as Texas Health's Hospital Chanel chief operating officer.
"Whether patients live on the outskirts of town or near the heart of downtown Fort Worth, properly diagnosing and treating a heart attack is critical," King said. "That means providing North Texans with quality care as quickly as possible, and with numerous facilities between Fort Worth and Dallas effectively using STEMI protocol, we are doing just that."
Along with Texas Health Southwest, several Texas Health facilities currently have established STEMI systems of care:
Texas Health Arlington Memorial Hospital
Texas Health Harris Methodist Hospital Fort Worth
Texas Health Harris Methodist Hospital Hurst-Euless-Bedford
Texas Health Heart & Vascular Hospital Arlington
Texas Health Presbyterian Hospital Allen
Texas Health Presbyterian Hospital Dallas
Texas Health Presbyterian Hospital Denton
Texas Health Presbyterian Hospital Plano
"For every unfortunate minute that goes by after someone experiences symptoms from a heart attack, it means heart cells could be dying," Harrison said. "With the STEMI program in place, more heart attack patients can share their own survivor stories and get back to enjoying life sooner."
To learn more about inpatient and outpatient services at Texas Health Southwest, visit heart and vascular care for detailed information.
*Physicians employed by Texas Health Physician Group practice independently and are not employees or agents of Texas Health Resources hospitals.
About Texas Health Resources
Texas Health Resources is a faith-based, nonprofit health system that cares for more patients in North Texas than any other provider. With a service area that consists of 16 counties and more than 7 million people, the system is committed to providing quality, coordinated care through its Texas Health Physicians Group and 29 hospital locations under the banners of Texas Health Presbyterian, Texas Health Arlington Memorial, Texas Health Harris Methodist and Texas Health Huguley. Texas Health access points and services, ranging from acute-care hospitals and trauma centers to outpatient facilities and home health and preventive services, provide the full continuum of care for all stages of life. The system has more than 4,100 licensed hospital beds, 6,400 physicians with active staff privileges and more than 26,000 employees. For more information about Texas Health, call 1-877-THR-WELL, or visit www.TexasHealth.org.