November 27, 2019
Laundry cooperative and other measures conserve millions of gallons of water annually
ARLINGTON, Texas — Texas Health Resources has been named among 20 companies with Texas operations that have demonstrated a commitment to conservation by Texan by Nature, an organization founded by former First Lady Laura Bush.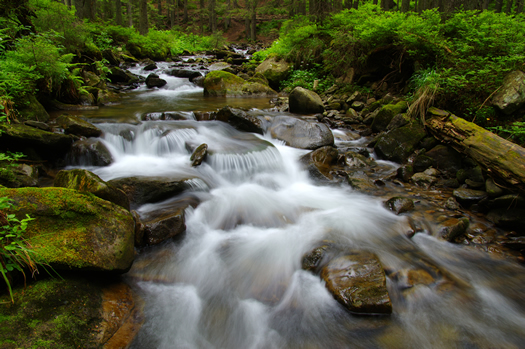 With its launch of the inaugural Texan by Nature 20, the nonprofit conservation organization aims to recognize the best and most innovative work in conservation coming from Texas-based businesses, according to the group. Texas Health is one of only two health care organizations to be honored.
"Conservation of resources is vital to Texas Health's long-term sustainability and to the well-being of the people living in the communities we serve," said Shaun Clinton, senior vice president, Supply Chain Management. "For a health system, conservation is about providing the most affordable, accessible and appropriate resources that improve people's health."
Texas Health maintains a wide-ranging series of initiatives that demonstrate a long-term commitment to conservation. Some initiatives for which Texas Health was recognized include:
Annually investing millions in projects that improve efficiency and lower natural gas consumption. Despite system growth, Texas Health has curtailed consumption by 2.56 percent over the last five years, which saved $15 million.
Installing water-efficient irrigation, sprinkler and plumbing systems and participating in a laundry cooperative that conserves millions of gallons of water annually.
Diverting hundreds of thousands of pounds of materials, including medical devices and single-use products, from landfills through recycling, reusing or reprocessing initiatives. Texas Health also hosts community shredding and recycling drives.
In addition, Texas Health Hospital Frisco, which will open in December, has been designed to be energy-efficient. The campus, which features an acute care hospital and medical office complex, is a collaboration between Texas Health and UT Southwestern Medical Center.
"The need for conservation in health care — and in all facets of life — is only going to escalate as the North Texas population continues to grow," said Rick McWhorter, executive vice president and chief financial officer. "All of our sustainability and conservation work comes down to doing the right thing for the health care consumers of North Texas."
Follow this link to learn more about the Texan by Nature 20 Honorees.
About Texas Health Resources
Texas Health Resources is a faith-based, nonprofit health system that cares for more patients in North Texas than any other provider. With a service area that consists of 16 counties and more than 7 million people, the system is committed to providing quality, coordinated care through its Texas Health Physicians Group and 29 hospital locations under the banners of Texas Health Presbyterian, Texas Health Arlington Memorial, Texas Health Harris Methodist and Texas Health Huguley. Texas Health access points and services, ranging from acute-care hospitals and trauma centers to outpatient facilities and home health and preventive services, provide the full continuum of care for all stages of life. The system has more than 4,100 licensed hospital beds, 6,400 physicians with active staff privileges and more than 26,000 employees. For more information about Texas Health, call 1-877-THR-WELL, or visit www.TexasHealth.org.