April 16, 2019
Five agencies in two counties to share $1.12 million in funding
ARLINGTON, Texas — To increase access to mental health care, five agencies in Dallas and Rockwall Counties have been awarded $1.12 million in grants from a Texas Health Resources initiative called Texas Health Community Impact.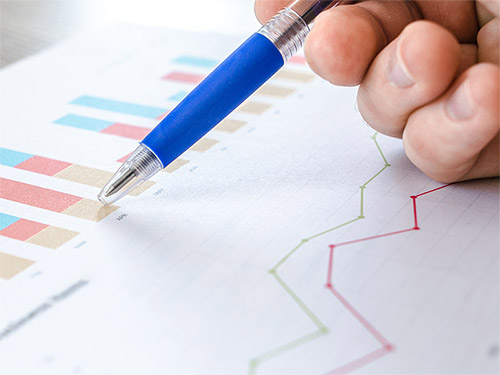 The agencies' collaborative behavioral health initiative, Well Together, provides awareness of mental health, reduces negative perceptions and takes a holistic wellness approach to improve access to a full spectrum of care.
Established to meet the health care needs of the underprivileged and underserved in Dallas and Rockwall Counties, this grant will fund the development and expansion of programs and services within the Well Together initiative.
"Access to mental health care is critical to the well-being, security and stability of our communities," said Pat Driscoll, chair of the Texas Health Community Impact Dallas/Rockwall Leadership Council. "Through the Well Together initiative we will expand our reach and provide innovative solutions in both mental and physical health."
Texas Health Community Impact is a data-driven, outcomes-focused approach that calls on grant recipients to collaborate across sectors to attack identified issues. This year, the program is awarding a total of $5.2 million to programs across five regions in North Texas.
"This is our opportunity to play a role in upstream issues that impact health and well-being," said Catherine Oliveros, DrPH, Texas Health's vice president of Community Health Improvement. "Siloed efforts have limited success. If we are really going to transform health and health care, we must transform systems and communities."
The initiative pinpoints specific ZIP codes with the greatest opportunities to effect change. In Dallas and Rockwall Counties, the collaborative will focus on providing resources and support to individuals in 75212, 75217 and 75032.
"Texas Health Community Impact is part of Texas Health's commitment to live our nonprofit, faith-based health system's mission: To improve the health of the people in the communities we serve," said the system's CEO, Barclay Berdan. "It's said that a person's ZIP code has a greater impact on their health than their genetic code. That's why we're reaching out into the communities we serve and hoping to make a real difference in the health and well-being of people in these areas of North Texas."
Texas Health Community Impact Leadership Councils found that mental health issues came up again and again during community focus groups and needs assessments.
They layered in data from community readiness surveys and performed windshield assessments, visiting areas where populations are greatly affected by limited access to the resources that allow communities to thrive. Places where many people lack access to healthy foods, where they feel socially isolated, and where the well-being of individuals and entire neighborhoods is threatened.
"The purpose of this initiative is to foster collaboration among these well-known community agencies and expand mental and physical health services to those that need it most," Driscoll said. "Effectiveness is limited when we work individually, but together we can maximize our impact."
Through the Well Together initiative, each agency will work together with local community organizations to improve access and resources to mental health care for youth and adults in Dallas and Rockwall Counties.
The Center for Integrative Counseling and Psychology (The Center)
Making mental health care accessible to all is at the core of the mission for The Center for Integrative Counseling and Psychology (The Center). Through community collaborations, The Center strives to remove barriers to counseling, such as language, geography, transportation, lack of financial resources and social stigma, so that people of all ages and backgrounds can access transformational care.
Texas Health Community Impact funding for Well Together will allow The Center to enhance and expand its existing collaborative model for providing mental health services at Brother Bill's Helping Hand in West Dallas and establish the same model within the Salvation Army's Pleasant Grove Corps Community Center in Southeast Dallas and Lake Rockwall Estates Community Center in South Rockwall.
Lake Pointe Church
Lake Pointe Church has been operating various ministries in the most under-resourced area of Rockwall county for more than 12 years. A community center established and operated by Lake Pointe Church provides access to resources and empowers community members. With support from its members, the church also connects with families through family-based programs, community events, individual family assistance and provides guidance to local resources.
Texas Health Community Impact funding for Well Together will allow Lake Pointe Church, in partnership with Grace Clinic, Rockwall ISD and North Texas Behavioral Health Authority, to deliver a multi-pronged approach to build community awareness of mental health issues and provide tangible solutions including education, medical care and lifestyle coaching.
AVANCE-North Texas
AVANCE breaks the cycle of inter-generational poverty through innovative, two-generation education and support for families with young children. Through the Promotora Education Program, education and resources are made accessible to socially isolated families through a home-visit model. This program builds on the success of AVANCE's parenting program to equip parents to better interact with their children and an early education program focused on preparing young children to succeed in school.
Texas Health Community Impact funding for Well Together will support the redesign of AVANCE's Promotora Education Program by incorporating a case management component, mental health education and screening, and establishing a referral pathway to services. This effort will complement the existing parent education curriculum that is key to empowering families to access the resources and support necessary to help them advance to their full potential. Services will be offered in West Dallas and Southeast Dallas.
University of North Texas at Dallas
The University of North Texas at Dallas' School of Human Services is committed to aligning with the mission of UNT Dallas to empower students, transform lives and strengthen the community through collaborative partnerships and experiential learning. UNT Dallas is dedicated to moving beyond stigmas related to mental health issues and creating avenues for cultural change and improved access to treatment services.
Texas Health Community Impact funding for Well Together will ensure the delivery of Mental Health First Aid® education to reduce the shame and stigma associated with mental health and increase the population's knowledge of mental health; infusing specific strategies to guide those in need of professional help. UNT Dallas' School of Human Services in collaboration with the SERCH Institute and local partners, AVANCE, Los Barrios Unidos Community Clinic, Harmony Community Development Corporation and the Pleasant Grove Ministerial Alliance, will equip communities in West Dallas and the Southern Sector of Dallas to make a difference in the lives of those affected by mental health or substance abuse.
Dallas Leadership Foundation
The Dallas Leadership Foundation identifies, affirms and develops leaders to transform communities throughout Dallas. By focusing on systematic leadership development, DLF promotes sustainable change by developing a critical mass of local and resourced leaders to serve in neighborhoods, prisons and schools.
Texas Health Community Impact funding for Well Together will drive community engagement and outreach efforts, working with community leaders to ensure effective dissemination of program activities through existing coalitions and associations, thereby increasing acknowledgment and promoting increased utilization of available resources by those who need it most.
About Texas Health Resources
Texas Health Resources is a faith-based, nonprofit health system that cares for more patients in North Texas than any other provider. With a service area that consists of 16 counties and more than 7 million people, the system is committed to providing quality, coordinated care through its Texas Health Physicians Group and 29 hospital locations under the banners of Texas Health Presbyterian, Texas Health Arlington Memorial, Texas Health Harris Methodist and Texas Health Huguley. Texas Health access points and services, ranging from acute-care hospitals and trauma centers to outpatient facilities and home health and preventive services, provide the full continuum of care for all stages of life. The system has more than 4,100 licensed hospital beds, 6,400 physicians with active staff privileges and more than 26,000 employees. For more information about Texas Health, call 1-877-THR-WELL, or visit www.TexasHealth.org.