July 31, 2020
Summer humidity and masks can be uncomfortable, but Dallas scientist assures you won't overheat
DALLAS — Sweaty face, chafed ears, foggy glasses, snapped straps — sound familiar? As the summer heat settles in across North Texas and the rest of the country, so does the uncomfortable challenge of finding ways to stay cool while staying safe wearing a face mask.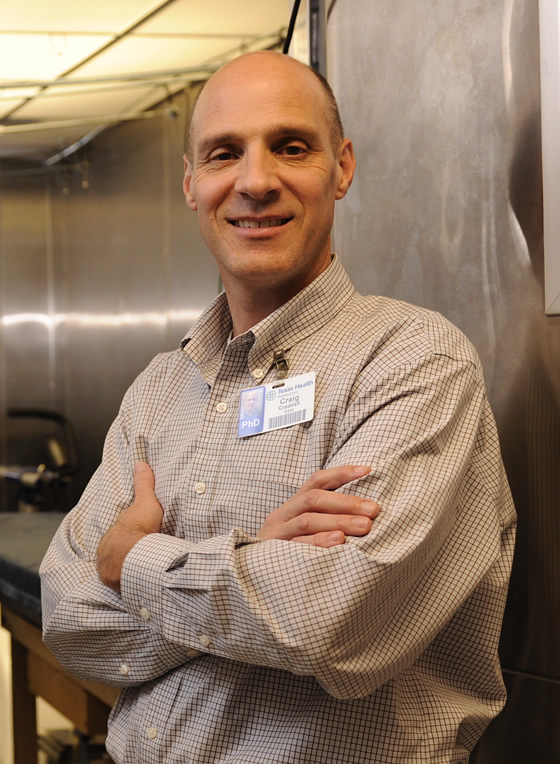 Craig Crandall, Ph.D.
But one of the nation's leading researchers on body temperature and how sweat cools us says wearing a mask, despite how uncomfortable it is, won't raise your body temperature.
"A mask captures some of our breath, which means we feel warm, humid air that we exhale, and that heats up the area around our mouths and cheeks," said Craig Crandall, Ph.D., director of the Thermal and Vascular Physiology Laboratory at the Institute for Exercise and Environmental Medicine, a collaboration between Texas Health Presbyterian Hospital Dallas and UT Southwestern Medical Center.
"I realize that's uncomfortable, but the science shows that this isn't likely to raise your core body temperature. You're in no danger, even if you're exercising. So, wear a mask, please. It helps keep you and others safe."
If you're alone, outdoors, and not within 6 feet of anyone, it's OK to keep the mask in your pocket, Crandall said. "But if exercising around others on a trail or the park is busy, I recommend a mask, even if it's a little uncomfortable," he said. This, combined with safe distancing, greatly reduces the chance of breath-borne droplets reaching others around you, decreasing the odds of spreading the virus.
And while you may feel hotter with that mask on, Crandall said, it's mainly the humidity in their exhale that creates the uncomfortableness.
"In addition to it not being dangerous to wear a mask, there's another big reason to keep the protective gear on," he added. "More and more research is showing us that masks reduce the transmission of COVID-19. The more we get used to wearing masks — even in the hot North Texas weather — the better we'll learn to coexist with this disease."
While the wearing of masks is not expected to increase core body temperature, a condition that can lead to heat exhaustion and heat stroke, Crandall said it's OK to take a break if you feel uncomfortable while outside with a mask on.
"If you feel the need to remove your mask for a few minutes while outside, do so after you have separated yourself from others."
About Texas Health Resources
Texas Health Resources is a faith-based, nonprofit health system that cares for more patients in North Texas than any other provider. With a service area that consists of 16 counties and more than 7 million people, the system is committed to providing quality, coordinated care through its Texas Health Physicians Group and 29 hospital locations under the banners of Texas Health Presbyterian, Texas Health Arlington Memorial, Texas Health Harris Methodist and Texas Health Huguley. Texas Health access points and services, ranging from acute-care hospitals and trauma centers to outpatient facilities and home health and preventive services, provide the full continuum of care for all stages of life. The system has more than 4,100 licensed hospital beds, 6,400 physicians with active staff privileges and more than 26,000 employees. For more information about Texas Health, call 1-877-THR-WELL, or visit www.TexasHealth.org.