August 25, 2020
Children benefit from consistent sleep schedules, experts say
ARLINGTON, Texas — The start of school already looks different for most people this year, but experts say children's sleep schedules should stay consistent. Learning remotely or returning to the classroom shouldn't impact sleep rituals.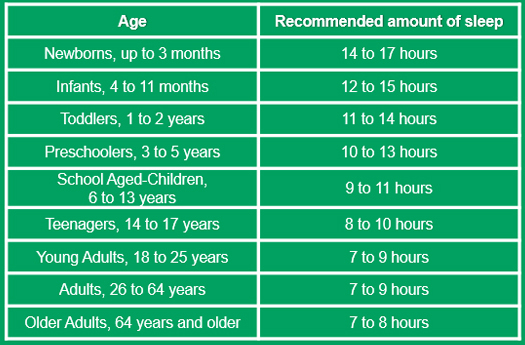 "Parents can help their kids by setting an earlier bedtime and earlier wake up time, at least one week before school starts," said Nabeel Farah, M.D., a sleep medicine specialist on the medical staff at Texas Health Presbyterian Hospital Dallas. "Ideally everyone should have a consistent sleep time and wake time every day, including weekends."
Farah said parents should establish a relaxing bedtime routine or "calm time" to help their child wind down at night. Activities may include a bedtime story or reading time, a relaxing exercise or meditation and listening to calming music.
Room temperature, sound and light can also affect sleep.
"Social distancing often keeps people indoors and sunlight exposure plays a role in regulating the circadian rhythm of your sleep-wake cycle," Farah said.
Farah offered these tips for a good night's sleep — for adults and children alike:
Limit screen time, including social media, TV and video games
Avoid heavy meals two to three hours before bedtime
Avoid drinking beverages or eating foods that contain caffeine (such as coffee, soda or chocolate) for at least four to six hours before going to bed
Farah emphasized that caffeine can potentially interfere with regular sleep patterns and could lead to issues such as insufficient sleep syndrome (failing to get enough sleep at night).
"Caffeine has similar effects on children as it does adults," he said. "It can interrupt a child's natural sleep patterns, making it difficult to fall asleep."
Stress and anxiety can affect your sleep cycle and lead to insomnia, a sleep disorder in which a person has trouble falling and/or staying asleep.
"Monitoring news media time and social media time with your kids is very important," said Sandy Potter, LCSW, MSSW, MBA, vice president and chief operations officer of Behavioral Health at Texas Health. "News stories at times like these tend to increase stress and anxiety especially among children."
Potter suggests finding a relaxing activity, such as journaling, reading or stretching, and do it every evening.
The National Sleep Foundation recommends various sleep durations based on age (see right).
Farah said parents can set a good example for their child and be a good role model by maintaining their own healthy bedtime ritual.
"Make sleep a priority," he said. "You should schedule sleep like any other daily activity."
About Texas Health Resources
Texas Health Resources is a faith-based, nonprofit health system that cares for more patients in North Texas than any other provider. With a service area that consists of 16 counties and more than 7 million people, the system is committed to providing quality, coordinated care through its Texas Health Physicians Group and 29 hospital locations under the banners of Texas Health Presbyterian, Texas Health Arlington Memorial, Texas Health Harris Methodist and Texas Health Huguley. Texas Health access points and services, ranging from acute-care hospitals and trauma centers to outpatient facilities and home health and preventive services, provide the full continuum of care for all stages of life. The system has more than 4,100 licensed hospital beds, 6,400 physicians with active staff privileges and more than 26,000 employees. For more information about Texas Health, call 1-877-THR-WELL, or visit www.TexasHealth.org.