July 09, 2020
Texas Health leader to expand relationship with UT Southwestern, advance clinical programs
ARLINGTON, Texas — Jim Parobek has been named president of Texas Health Presbyterian Hospital Dallas, taking the reins of one of Texas Health Resources' largest hospitals with the goals to advance clinical programs, strengthen its integration with UT Southwestern Medical Center and broaden the hospital's ties to the local community.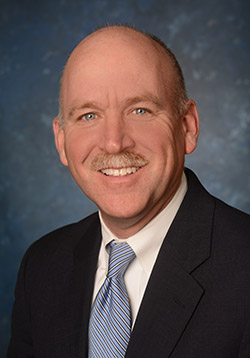 Jim Parobek
Parobek has been serving as interim president of Texas Health Dallas since April 2019. During that time, he has been instrumental in expanding the integration of Texas Health Dallas and UT Southwestern's Clements University Hospital, which are run under a Joint Operating Agreement between Texas Health and UT Southwestern.
"We embarked on a broad national search to find the right kind of leader with the diverse skills needed to build on the rich legacy of Texas Health Dallas and grow it into the future," said Barclay Berdan, FACHE, CEO of Texas Health. "After looking at dozens of candidates, it became clear that Jim was the perfect fit for the job."
Under Parobek's leadership, UT Southwestern expanded its neurosurgery program to Texas Health Dallas. Additionally, UT Southwestern surgery residents now train on the Texas Health Dallas campus under the tutelage of surgeons on the medical staff, and UT Southwestern's primary care residency program is operated on the Walnut Hill campus. Parobek has also worked closely with Texas Health Dallas' executive leadership and physicians on the medical staff to continually ensure patient care remains the top focus and that longtime, existing programs — like cardiovascular services, emergency medicine, orthopedics, surgical programs and women's and infants care — have the resources needed to grow in the future.
"What we've been able to accomplish together in a short amount of time has been incredible, and I'm excited about what the future holds," Parobek said. "I'm honored to lead a hospital with physicians on the medical staff and employees, from frontline caregivers to support staff, all pulling in the same direction."
During the COVID-19 pandemic, Parobek has been a visible leader throughout the hospital, often rounding on units at 5 a.m. to connect with the night shift and then meeting with other employees and physicians on the medical staff throughout the day. "By working together, we can stay on top of issues and work through difficult challenges," he said.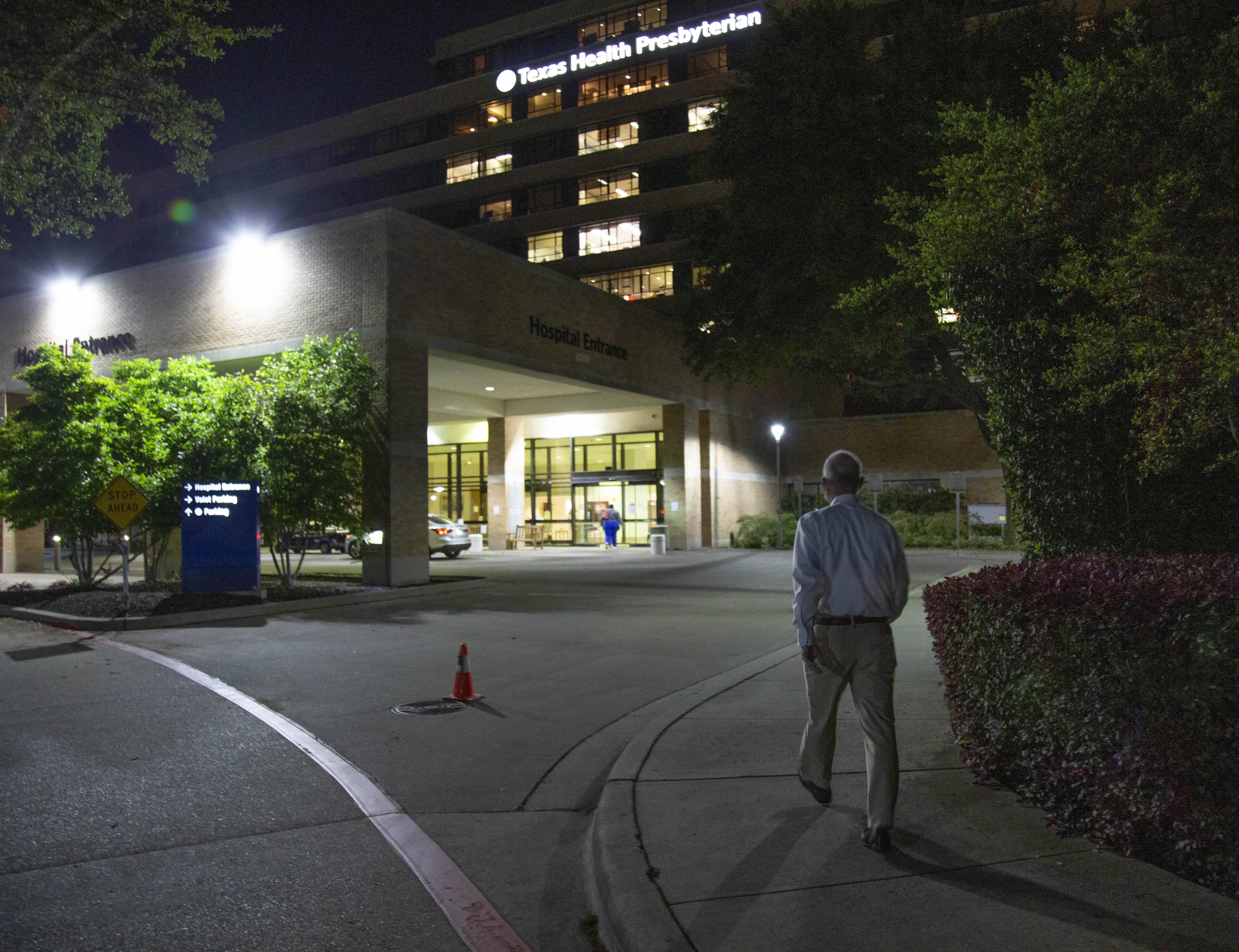 In addition to the COVID-19 pandemic, Parobek said recent social unrest around the country has made him think more about the issues of equality and the significant negative consequences of racism and prejudice. "I want all of our employees to have an equal opportunity to advance in their careers and for all patients to know that they will be treated with the same compassionate care that is provided to all those in need, no matter who they are."
Since joining Texas Health in 2014, first at Texas Health Physicians Group and later in leadership roles with Southwestern Health Resources, the combined network of Texas Health and UT Southwestern, Parobek has had a significant impact on Texas Health's operations by unifying the oversight and coordination of all physician contracting, workforce development and recruitment, and integrating Texas Health physician activity within the Southwestern Health Resources Physician Network.
Prior to joining Texas Health, Parobek, who began his career as a licensed physical therapist, was the president of Sts. Mary and Elizabeth Hospital and the Jewish Physician Group, both in Louisville, Kentucky. He was also the president of Gateway Rehabilitation Hospital in Louisville.
"Throughout his tenure, Jim has been known for developing strong physician partnerships and bringing physicians together to accomplish impactful programmatic initiatives," said John Warner, M.D., executive vice president for Health System Affairs at UT Southwestern Medical Center. "We look forward to the work we will do together in advancing the shared programs so crucial to the health of the communities served by UT Southwestern and Texas Health Dallas."
Parobek added that Texas Health Dallas will continue to embrace Texas Health's Mission "to improve the health of the people in the communities we serve." One shining example of that work is the Northwest Community Center, which was created by Texas Health, Texas Health Dallas, Northwest Bible Church and Healing Hands Ministries.
The center serves the richly diverse Vickery Meadow neighborhood. The area, which is a block east of the Texas Health Dallas campus, is a major refugee resettlement center where more than 40 languages are spoken. The Northwest Community Center provides services, including English classes, pastoral care, job training and tutoring, and houses a primary care clinic operated by Healing Hands Ministries.
"To be known as a great hospital and health system, we have to advance clinical programs for complex diseases and provide preventive, consumer-friendly services that keep people healthy and out of the hospital," Parobek said. "And our Mission must always be our guiding light. We must compassionately and expertly serve all those in need, no matter their walk of life."
About Texas Health Resources
Texas Health Resources is a faith-based, nonprofit health system that cares for more patients in North Texas than any other provider. With a service area that consists of 16 counties and more than 7 million people, the system is committed to providing quality, coordinated care through its Texas Health Physicians Group and 29 hospital locations under the banners of Texas Health Presbyterian, Texas Health Arlington Memorial, Texas Health Harris Methodist and Texas Health Huguley. Texas Health access points and services, ranging from acute-care hospitals and trauma centers to outpatient facilities and home health and preventive services, provide the full continuum of care for all stages of life. The system has more than 4,100 licensed hospital beds, 6,400 physicians with active staff privileges and more than 26,000 employees. For more information about Texas Health, call 1-877-THR-WELL, or visit www.TexasHealth.org.