July 02, 2020
Doctors urge people to take safety measures to reduce exposure to COVID-19
ARLINGTON, Texas – Texas Health Resources is urging people to incorporate safety measures in their Fourth of July plans to prevent the spread of COVID-19.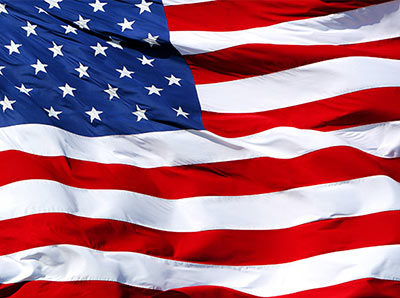 "You want to protect yourself and others, especially since you don't have to have symptoms to spread coronavirus," said Nikhil Bhayani, M.D., an infectious disease specialist on the medical staff at Texas Health Harris Methodist Hospital Hurst-Euless-Bedford.
Texas Health has seen the number of COVID-19 patients and persons under investigation hospitalized in Texas Health facilities triple in June.
"We can have fun, just don't let your guard down," said Minh Nghi, D.O., an internal medicine physician and hospitalist on the medical staff at Texas Health Harris Methodist Hospital Fort Worth and a member of Texas Health Physicians Group. "I know everyone talks about safe distancing, but really we're trying to be social, but physically apart."
Dr. Nghi offered these tips for staying safe during the holiday weekend:
Follow safe/physical distancing guidelines by staying six feet apart
Only small group gatherings
Wear a mask that covers both your nose and mouth
Regular use of hand sanitizer or wash your hands with soap and water for at least 20 seconds
Call your doctor if you experience symptoms
If you're headed to the pool or lake, Dr. Nghi said the water isn't concerning, but horseplay is. He said to make sure kids are physical distancing as well.
Dr. Nghi said the goal is to reduce your exposure but understand that whenever you're around people there's always a risk.
"If your mask isn't comfortable, find one that is," Dr. Bhayani added.
About Texas Health Resources
Texas Health Resources is a faith-based, nonprofit health system that cares for more patients in North Texas than any other provider. With a service area that consists of 16 counties and more than 7 million people, the system is committed to providing quality, coordinated care through its Texas Health Physicians Group and 29 hospital locations under the banners of Texas Health Presbyterian, Texas Health Arlington Memorial, Texas Health Harris Methodist and Texas Health Huguley. Texas Health access points and services, ranging from acute-care hospitals and trauma centers to outpatient facilities and home health and preventive services, provide the full continuum of care for all stages of life. The system has more than 4,100 licensed hospital beds, 6,400 physicians with active staff privileges and more than 26,000 employees. For more information about Texas Health, call 1-877-THR-WELL, or visit www.TexasHealth.org.