March 26, 2021
Texas Health abhors all discrimination.
A message from Barclay Berdan, CEO
ARLINGTON, Texas — There is no doubt that difficult times can bring out the best in people. And, unfortunately, sometimes they also expose the opposite.
I am blessed that, as CEO of Texas Health, I often get to see firsthand the finest in people as they respond to this pandemic.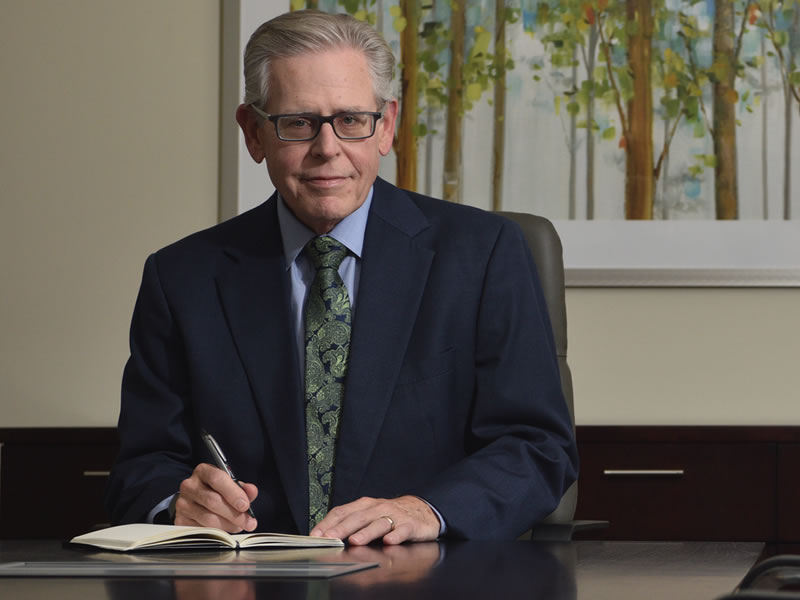 Barclay Berdan, CEO
I have witnessed compassionate caregivers bringing health and healing to the sick and encouragement and strength to their colleagues. And I have seen the celebrations as once critically ill COVID-19 patients are wheeled through our hospital hallways to their waiting loved ones, finally able to go home. There are so many stories of people, our people, going above and beyond to care for their patient, their neighbor and one another.
But there is another side of human nature. And some, including members of our own Texas Health family, have had to experience the opposite. They've spent not just this pandemic but their lives being exposed to the worst in people simply because of their differences – be it the color of their skin, their birthplace or their religion.
Recently, we have seen members of the Asian American community being senselessly targeted, harassed, and in some cases, viciously attacked or killed. In many of these instances, the perpetrators were strangers lashing out because they wanted to lay blame on someone for the pandemic. In other cases, it was simply a continuation of the underlying hate and discrimination that has been present throughout our nation's history.
Such acts of violence are atrocious and reprehensible. The virus is attacking us globally. No one person or group of people is responsible for that. But we are all a part of the fight to bring an end to this pandemic and there is no room for division.
I have said it before, but it bears repeating: Texas Health abhors all discrimination. It runs counter to all our core Values — respect, integrity, compassion and excellence — and we won't tolerate it, not among our employees nor our patients.
At Texas Health, we stand with the Asian community – our patients, our neighbors and our many employees and physicians on the medical staffs. Whether born here or in a foreign land, you belong and are a vital part in both our country's rich and diverse tapestry and our Texas Health family.
Just as physicians take an oath to do no harm, we should all be committed to following that same moral code not only when at work, but in our personal lives. We are in the business of healing and, to heal, we must both recognize and tend to the wounds that we can and cannot see. But we can go further – and we should – by doing our best to prevent these wounds from occurring.
That's why we've committed to our ongoing diversity, equity and inclusion efforts to bring awareness to our biases and create a better environment for employees and patients alike. And that's why I am asking everyone to please reach out and offer support to colleagues who may have been the target of words or acts of hate.
It is not enough to pat ourselves on the back for not taking part. We all have a responsibility to stand up and speak out against hate.
About Texas Health Resources
Texas Health Resources is a faith-based, nonprofit health system that cares for more patients in North Texas than any other provider. With a service area that consists of 16 counties and more than 7 million people, the system is committed to providing quality, coordinated care through its Texas Health Physicians Group and 29 hospital locations under the banners of Texas Health Presbyterian, Texas Health Arlington Memorial, Texas Health Harris Methodist and Texas Health Huguley. Texas Health access points and services, ranging from acute-care hospitals and trauma centers to outpatient facilities and home health and preventive services, provide the full continuum of care for all stages of life. The system has more than 4,100 licensed hospital beds, 6,400 physicians with active staff privileges and more than 26,000 employees. For more information about Texas Health, call 1-877-THR-WELL, or visit www.TexasHealth.org.