June 06, 2022
Up to 8,000 people are bitten each year by venomous snakes in the United States
Arlington, Texas — When Texas summer temperatures creep into the 90s, the heat isn't the only health risk outside, warns Glenn Hardesty, D.O., an emergency medicine physician on the medical staff at Texas Health Presbyterian Hospital Plano.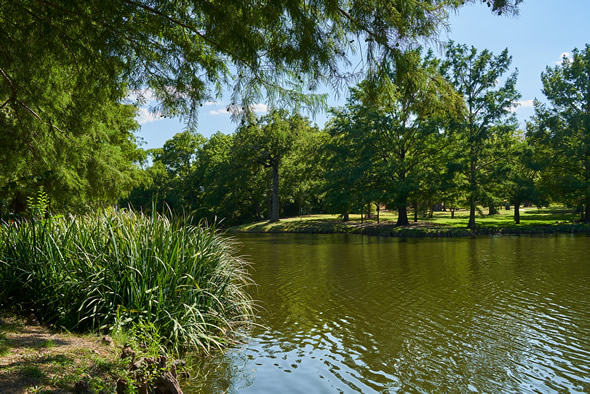 At Texas Health, there were 612 snakebite cases systemwide between January 2019 and June 1 of this year.
"Watch out for venomous snakes," Hardesty cautioned.
In North Texas there are three main types of venomous snakes — water moccasin/cottonmouth, copperhead and rattlesnake. As snakes emerge on hot summer days, it's best to give them space.
"The nice thing about rattlesnakes — they let you know they are there," Hardesty said. "They give you a warning. They say, 'Stay away from me. Here's where I'm at and you need to keep your distance.'"
On rare occasions, coral snakebites can send people into a Texas emergency department, Hardesty said.
An estimated 7,000-8,000 people are bitten each year by venomous snakes in the United States, and about five of those die, according to the U.S. Centers for Disease Control and Prevention.
At Texas Health, there were 612 snakebite cases systemwide between January 2019 and June 1 of this year. Of those, 478 were venomous cases while 134 were nonvenomous.
Snakebite cases at Texas Health increased in spring through the summer with May and June typically having the most cases. The highest number of overall snakebite cases were 49 in June 2019 followed by 40 in July 2020.
What should people do if they get a snakebite?
"Don't try to capture the snake," Hardesty said. "That often results in another bite, and your first bite might have been a dry bite that lets the snake get away while the second bite would be the one where the snake is telling you, 'I really, really mean it this time.' The first thing I tell people, 'If you get bit by a snake and you think it is venomous, that's all we need to know.'"
Hardesty urged snakebite victims to put ice on the bite and seek medical attention immediately. Venomous bites need to be monitored for signs of poisoning while nonvenomous bites need to be treated to prevent infections.
"Don't do anything to the bite," he said. "Get them to medical attention because the decision point for snakebites is either the person needs antivenom or they don't need antivenom."
Antivenom is a serum used to fight the snake venom; this intravenous treatment typically involves several doses, he said.
"The majority of people bitten by snakes are bitten on or below the ankle, on their hand if they are reaching somewhere or if they are grabbing the snake and playing with it," he said.
Many bites are described as dry because the snake didn't inject venom into the victim, he explained. In cases involving a venomous bite, patients describe a burning sensation if the snake injected venom, Hardesty said.
According to the CDC, some of the signs of snakebite symptoms include puncture marks at the wound; redness, swelling, bruising, bleeding, or blistering around the bite; severe pain and tenderness at the site of the bite; and nausea, vomiting, or diarrhea and dizziness.
"With the exception of the coral snake, Texas snakes are hemotoxic, which means that they attack the tissues," Hardesty said.
In an emergency department, snakebite victims are monitored for about four to six hours for signs of envenomation, which is a term used to describe poisoning by a snake.
Treatment can include antibiotics to prevent or treat infections, pain medication and antivenin depending on the snakebite's severity.
"If they didn't inject anything and it was a dry bite then we just watch them," Hardesty said.
While fatalities are rare, the CDC states that venomous snakebites can leave lasting injuries such as losing part of a finger or the ability to use a finger.
"Although an exceedingly rare event and portrayed more often in movies than it ever occurs in real life, when people are bitten by a snake, they don't run and die by the time they get to the end of the hallway," Hardesty said.
Snakebite safety tips:
Be aware of your surroundings.
Don't leave shoes outside in the summertime.
Wear boots when walking in high grass; if possible, snake boots.
If you see a snake in nature, leave it alone.
If you get a snakebite, seek emergency or medical treatment as soon as possible.
Don't put anything on the bite.
Don't try to suck the venom from the bite.
About Texas Health Resources
Texas Health Resources is a faith-based, nonprofit health system that cares for more patients in North Texas than any other provider. With a service area that consists of 16 counties and more than 7 million people, the system is committed to providing quality, coordinated care through its Texas Health Physicians Group and 29 hospital locations under the banners of Texas Health Presbyterian, Texas Health Arlington Memorial, Texas Health Harris Methodist and Texas Health Huguley. Texas Health access points and services, ranging from acute-care hospitals and trauma centers to outpatient facilities and home health and preventive services, provide the full continuum of care for all stages of life. The system has more than 4,100 licensed hospital beds, 6,400 physicians with active staff privileges and more than 26,000 employees. For more information about Texas Health, call 1-877-THR-WELL, or visit www.TexasHealth.org.