May 20, 2022
Eight Richardson ISD students graduate from Project SEARCH program at Texas Health Dallas
DALLAS — Stacy Smith, 20, wants to one day live on his own. Raymond Palmer, 19, aspires to get a driver's license and his own car.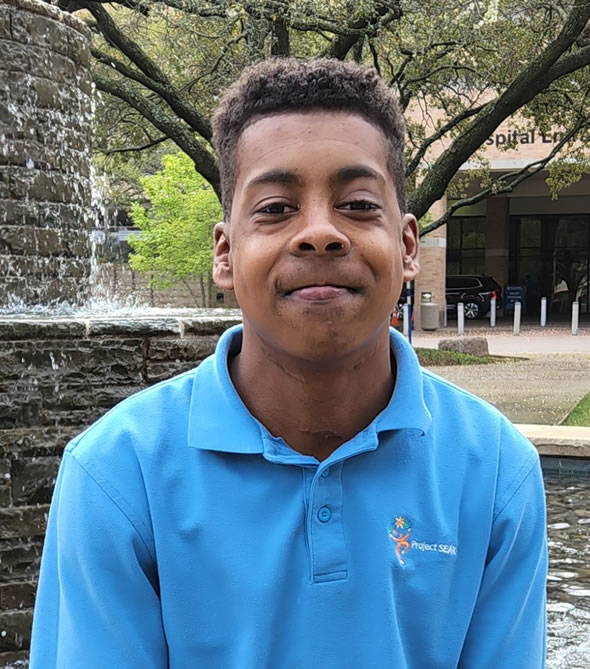 Stacy Smith
Those goals are now closer within reach upon their completion of one-year internships at Texas Health Presbyterian Hospital Dallas as part of Project SEARCH, a national program that provides training and real-life work experience to students with disabilities.
The hospital's program began five years ago at the behest of Francisco Gonzalez, manager of Hospitality and Concierge Services, who sought permission from the late Jeffrey Canose, M.D., Texas Health's then chief operating officer, to bring the national program to the Dallas hospital.
"He said, 'Go for it. The challenge is yours,'" Gonzalez recalled. "And here we are five years later and look at our accomplishments."
Of the 44 students accepted over the first four years of the Texas Health Dallas program — a collaboration with Richardson ISD, the Texas Workforce Commission and Quest Employment Services – all have found employment. That includes 21 who received jobs at the hospital.
This year, six of the eight interns have already found jobs, including Smith and Palmer, while interviews are underway for the others. Texas Health Dallas held a special graduation ceremony for the interns on May 19, at which they also received their high school diplomas.
"Texas Health Dallas is proud to be celebrating our fifth year of being part of this wonderful program and is excited that now other Texas Health hospitals are following our lead," said Jim Parobek, hospital president. "By providing opportunities for these young women and men to receive training, hands-on experience and skills, we can enhance their lives and improve their well-being."
This past fall, Texas Health Presbyterian Hospital Plano began its own Project SEARCH program. Six interns there will graduate later this month — all of whom have already found employment outside the hospital. Other Texas Health hospitals are expected to implement the program next year.
Taught to grow
The interns rotate three times throughout the year among the roughly 20 departments that participate, ranging from nursing to the phlebotomy lab and security. A mentor is assigned to each student to offer support and help develop their career path.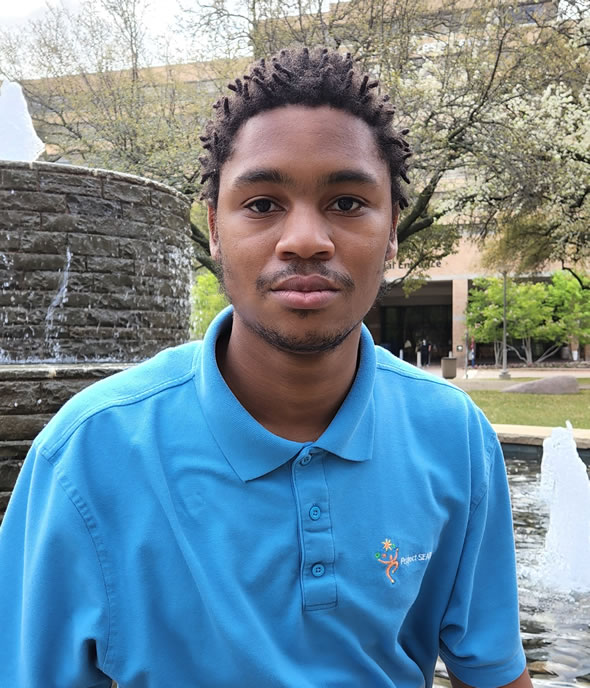 Raymond Palmer
Palmer worked in Mission Control, Sterile Processing and Food and Nutritional Services, doing everything from transporting equipment to decontaminating and cleaning surgical kits.
Smith worked in various jobs in Food and Nutritional Services, including food prep and in the on-site Subway fast-food restaurant. He now has a full-time job in the hospital's Food and Nutritional Services department.
Marcy Hancock, Richardson ISD's Project SEARCH instructor, said the program has not only expanded the interns' knowledge but helped them find their voice to advocate for themselves and what they want for their future.
"They all had something that they really needed to work on, and they all have just progressed tremendously," she said.
Palmer, who continued to work a part-time job at a grocery store on weekends during his internship, has now accepted a part-time job in Food and Nutritional Services. He said he believes the internship at Texas Health Dallas helped him learn skills to better prepare him for his career path.
"It's taught me to grow, to be more independent," Palmer said. "I manage my time very well, and I'm more responsible."
A world of opportunity
Gonzalez said it's exciting to watch the program build confidence and independence in the interns. He recalls one student who entered the program insistent that he would not work anywhere in the hospital that deals with blood.
"He became a patient care technician and now he has signed up for nursing school," Gonzalez said.
Another former intern is now certified as a patient care technician in the operating room, is working on additional certification for sterile processing and bought a condo, he said.
"The staff and the directors are like, 'If I had five of her, I would not need 20 employees," Gonzalez said. "One of my other students has bought his own pickup. Two of my other interns basically live on their own now."
"If by guiding these students and teaching them and providing them what needs to be done, look at the world that we're opening up to them," he added.
About Texas Health Resources
Texas Health Resources is a faith-based, nonprofit health system that cares for more patients in North Texas than any other provider. With a service area that consists of 16 counties and more than 7 million people, the system is committed to providing quality, coordinated care through its Texas Health Physicians Group and 29 hospital locations under the banners of Texas Health Presbyterian, Texas Health Arlington Memorial, Texas Health Harris Methodist and Texas Health Huguley. Texas Health access points and services, ranging from acute-care hospitals and trauma centers to outpatient facilities and home health and preventive services, provide the full continuum of care for all stages of life. The system has more than 4,100 licensed hospital beds, 6,400 physicians with active staff privileges and more than 26,000 employees. For more information about Texas Health, call 1-877-THR-WELL, or visit www.TexasHealth.org.