December 06, 2022
'U.S. News & World Report' evaluated nearly 650 hospitals for the 2022-2023 designations
DENTON, Texas — Texas Health Presbyterian Hospital Denton earned designation as a 2022-2023 High Performing Hospitals for Maternity Care (Uncomplicated Pregnancy), according to an analysis by U.S. News & World Report.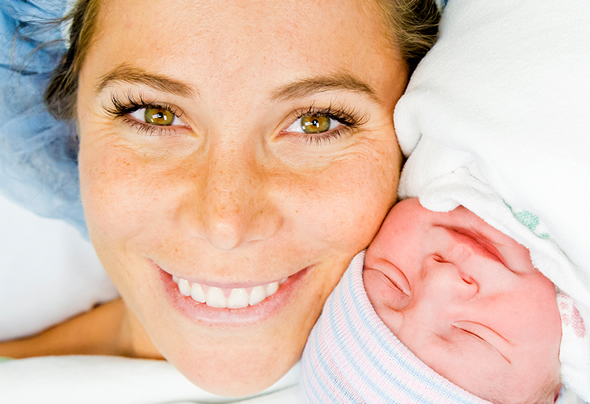 This is the highest award a hospital can earn in U.S. News' Best Hospitals for Maternity Care designations. The recognition comes after Texas Health Denton opened The Center for Women in July. The new center is part of a $128 million expansion aimed at meeting growing healthcare needs in Denton and its surrounding areas.
"This designation recognizes Texas Health's continued efforts to serve families in one of the fastest-growing regions of the nation," said Jeff Reecer, president of Texas Health Denton. "We are committed to bringing compassionate, quality care to patients in Denton and Denton County. We are partners with these patients and honored that this relationship often includes welcoming new babies to their families."
The publication's annual evaluation is designed to assist expectant parents and their doctors in making informed decisions about where to receive maternity care.
Texas Health Denton is the city's only provider of obstetrical and neonatal intensive care services, and it is the largest provider of obstetrical services in Denton County. With the opening of The Center for Women, Texas Health Denton grew its footprint while bringing the latest in healthcare innovation and technology.
About 2,000 babies are delivered annually at Texas Health Denton, which has a Level III Maternal Care program and a Level III Neonatal Intensive Care Unit (NICU). The hospital also has an Obstetrics Emergency Department (OBED) embedded within the Emergency Department and offers support for breastfeeding and postpartum depression.
U.S. News evaluated nearly 650 hospitals that provide high-quality labor & delivery services for uncomplicated pregnancies for its 2022-2023 Best Hospitals for Maternity Care report. Fewer than half of all hospitals that offer maternity care and participated in the survey received a High Performing designation.
The publication's Best Hospitals for Maternity Care methodology is based entirely on objective measures of quality, such as C-section rates in lower-risk pregnancies, newborn complication rates, exclusive breast milk feeding rates, early elective delivery rates and vaginal birth after cesarean (VBAC) rates, among other measures.
Earlier this year, Texas Health Denton was rated as High Performing in treating chronic obstructive pulmonary disease (COPD) and kidney failure in U.S. News' annual 2022-2023 Best Hospitals rankings. Twenty common procedures and conditions are evaluated as part of that analysis.
The new Center for Women was planned to enhance the comfort and convenience of new mothers and their families. The facility includes 12 labor and delivery rooms, 23 postpartum rooms and six antepartum beds. Additionally, there are two surgical suites dedicated for cesarean deliveries.
For more information about the 2022-2023 U.S. News & World Report designations, visit Best Hospitals for Maternity Care.

About U.S. News & World Report
U.S. News & World Report is the global leader in quality rankings that empower consumers, business leaders and policy officials to make better, more informed decisions about important issues affecting their lives and communities. A multifaceted digital media company with Education, Health, Money, Travel, Cars, News, Real Estate and 360 Reviews platforms, U.S. News provides rankings, independent reporting, data journalism, consumer advice and U.S. News Live events. More than 40 million people visit USNews.com each month for research and guidance. Founded in 1933, U.S. News is headquartered in Washington, D.C.
About Texas Health Resources
Texas Health Resources is a faith-based, nonprofit health system that cares for more patients in North Texas than any other provider. With a service area that consists of 16 counties and more than 7 million people, the system is committed to providing quality, coordinated care through its Texas Health Physicians Group and 29 hospital locations under the banners of Texas Health Presbyterian, Texas Health Arlington Memorial, Texas Health Harris Methodist and Texas Health Huguley. Texas Health access points and services, ranging from acute-care hospitals and trauma centers to outpatient facilities and home health and preventive services, provide the full continuum of care for all stages of life. The system has more than 4,100 licensed hospital beds, 6,400 physicians with active staff privileges and more than 26,000 employees. For more information about Texas Health, call 1-877-THR-WELL, or visit www.TexasHealth.org.