August 08, 2023
A poor sleep schedule can lead to problems in the classroom, expert says
ARLINGTON, Texas —The new school year is right around the corner, and many parents are dreading the bedtime battle.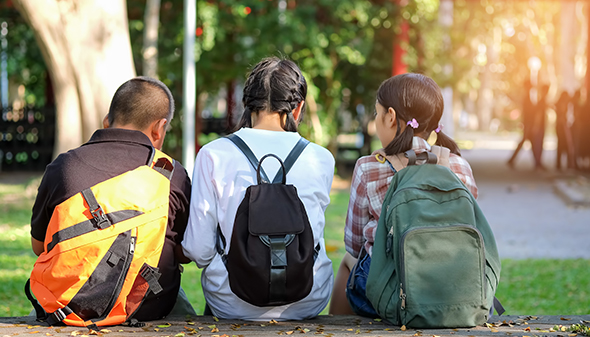 Sleep requirements change as a child grows older.
Experts say making sleep a priority could set the tone for a successful year.
"If you haven't already, start preparing your child for an earlier bedtime and wake them up earlier," said Vikas Jain, M.D., a sleep medicine specialist on the medical staff at the Texas Health Center for Diagnostics and Surgery Plano and Texas Health Hospital Frisco. "This is to ensure they are well rested and prepared for school."
He says don't wait until the day before, or even the weekend before, school starts. Parents should adjust a child's sleep schedule gradually — in 15-minute increments.
Other tips for improving children's sleep health include:
Create a calm environment.
Limit screen time and playtime before bed.
Create a plan and stick with a consistent schedule.
If a child does not have a consistent sleep schedule, Jain says, it could lead to problems in the classroom.
"In children, it's generally less about being sleepy, tired during the day and it's more about 'I'm having trouble processing information,'" Jain said. "A child might say, 'I'm having trouble focusing on schoolwork,' 'I'm missing assignments,' 'I have a lack of energy, moody or irritable.'"
According to the Centers for Disease Control and Prevention, the amount of sleep you need changes as you age.
Pre-schoolers (3-5 years old): 10 to 13 hours


School age (6-12 years old): Nine to 12 hours


Teens (13-18 years old): Eight to 10 hours
Learn more about recommended sleep hours, from infants to adults.
About Texas Health Resources
Texas Health Resources is a faith-based, nonprofit health system that cares for more patients in North Texas than any other provider. With a service area that consists of 16 counties and more than 7 million people, the system is committed to providing quality, coordinated care through its Texas Health Physicians Group and 29 hospital locations under the banners of Texas Health Presbyterian, Texas Health Arlington Memorial, Texas Health Harris Methodist and Texas Health Huguley. Texas Health access points and services, ranging from acute-care hospitals and trauma centers to outpatient facilities and home health and preventive services, provide the full continuum of care for all stages of life. The system has more than 4,100 licensed hospital beds, 6,400 physicians with active staff privileges and more than 26,000 employees. For more information about Texas Health, call 1-877-THR-WELL, or visit www.TexasHealth.org.