August 02, 2023
Parents and coaches urged to look for early warning signs
ALLEN, Texas — Students who play competitive school sports may think they are tough enough to endure sweltering practices, but it's difficult for any athlete to tackle the triple-digit heat.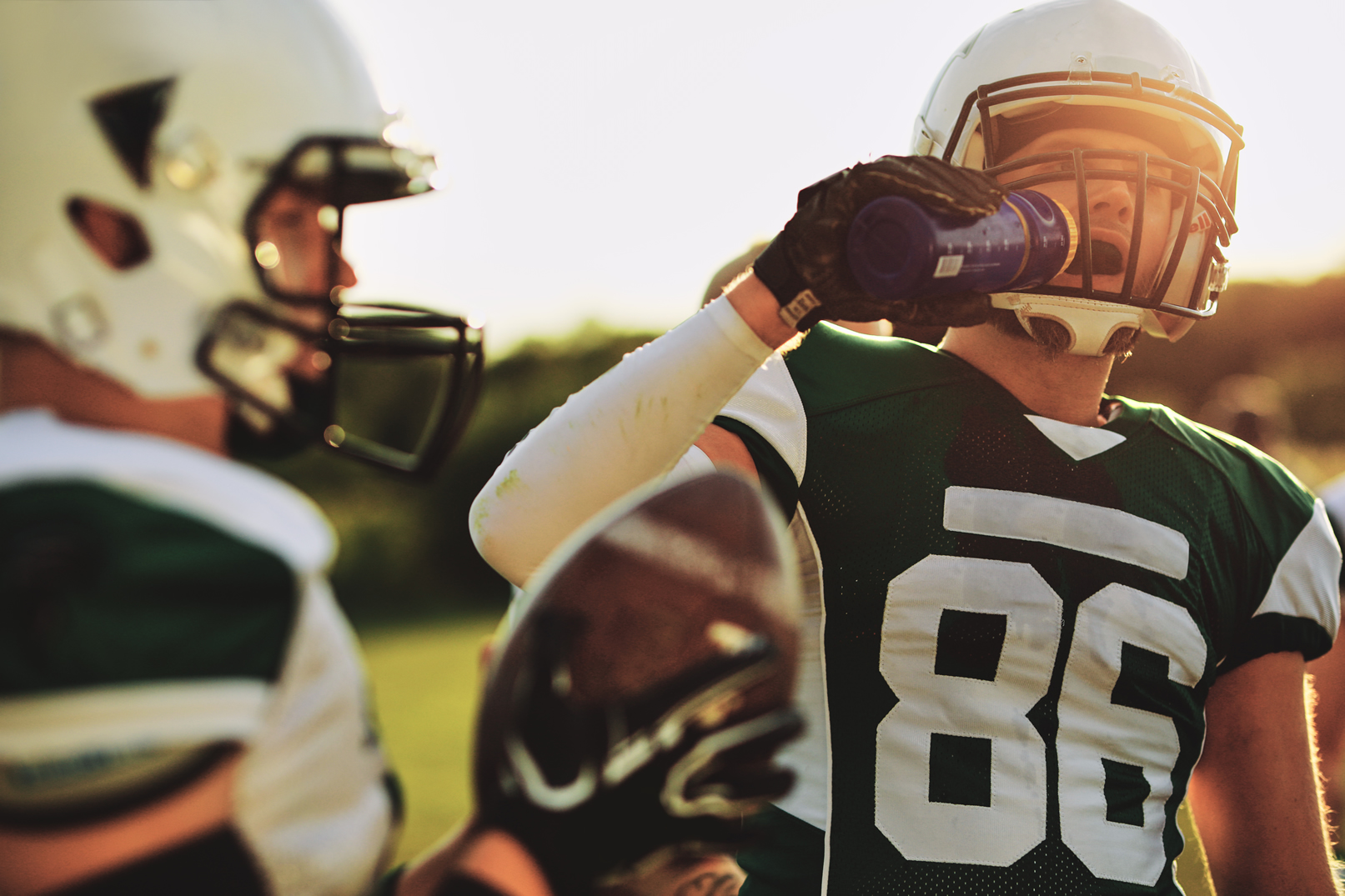 "Protecting athletes from a heat injury is critical during the Texas summer," said Andrew Parker, M.D., an orthopedic surgeon on the medical staff at Texas Health Presbyterian Hospital Allen and with Texas Health Physicians Group.
The scorching temperatures can put young athletes in a dangerous spot. According to the Centers for Disease Control and Prevention, heat illness during practice or competition is a leading cause of death and disability among U.S. high school athletes.
Parker said athletes, parents and coaches should look for the early warning signs of heat illness, including muscle cramping, hand or foot swelling and lightheadedness, so they can act quickly to cool down the body.
"This year, we have seen more young people and people with preexisting conditions show up to the ER," said Andrew Morris, D.O., an emergency medicine physician on the medical staff and chair of the emergency department at Texas Health Presbyterian Hospital Plano.
Emergency departments typically see a wave of heat-related illnesses when summer temperatures intensify at the end of July and early August and outdoor school activities pick up.
At Texas Health emergency departments, June, July and August are typically when the highest number of patients arrive complaining of heatstroke or heat exposure.
"If you have to participate in an outdoor activity, you must take precautions," Morris said.
Doctors offer the following tips to protect players in the high heat:
When exercising in the heat, pace your activity. Athletes should start activities slowly and pick up the pace gradually.
Take frequent breaks indoors or in the shade, at least every half-hour to an hour.
Work out in the early morning or late evening; avoid going outdoors during the hottest part of the day.
Wear and reapply sunscreen as indicated on the package.
Drink 1 cup (8 ounces) of water every 15 to 20 minutes.
"An athlete who experiences severe symptoms, including chills, headaches, nausea or no sweating, should be treated promptly by cooling off in the shade and applying cold water or ice," Parker said.
If there are any changes to their mental status, doctors urge you to call 911.
About Texas Health Resources
Texas Health Resources is a faith-based, nonprofit health system that cares for more patients in North Texas than any other provider. With a service area that consists of 16 counties and more than 7 million people, the system is committed to providing quality, coordinated care through its Texas Health Physicians Group and 29 hospital locations under the banners of Texas Health Presbyterian, Texas Health Arlington Memorial, Texas Health Harris Methodist and Texas Health Huguley. Texas Health access points and services, ranging from acute-care hospitals and trauma centers to outpatient facilities and home health and preventive services, provide the full continuum of care for all stages of life. The system has more than 4,100 licensed hospital beds, 6,400 physicians with active staff privileges and more than 26,000 employees. For more information about Texas Health, call 1-877-THR-WELL, or visit www.TexasHealth.org.