January 13, 2023
Texas Health therapist shares tips for beating the 'January Blues'
ARLINGTON, Texas — It's the start of a new year, so why are you feeling so blue?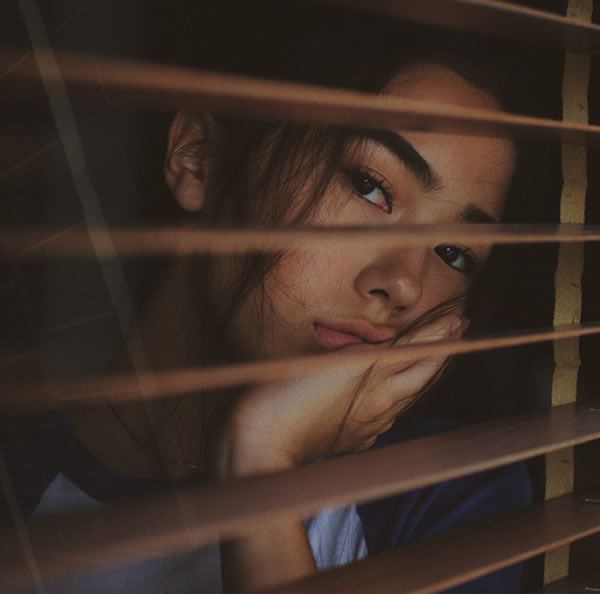 Jay Adame, a behavioral health therapist at Texas Health Arlington Memorial Hospital, says feeling down this time of year is more common than you may think.
Maybe the holidays weren't quite as you'd hoped or left you in a financial crunch. Maybe you indulged too much and are now filled with regret. Maybe you're just sad that the festivities and visits from family and friends are over and you're back to the rigmarole of everyday life.
"It's colder and the days are shorter, and those things can also take a toll on the body not only physically but mentally," said Adame, M.S., LMFT.
Signs you might be experiencing the "January Blues" can include decreases in appetite, interruptions in your sleep patterns or feeling irritable with or withdrawn from others.
"Maybe we're not reaching out and talking to friends and family or participating in activities as much as we might have previously done," Adame said.
To beat the January Blues, Adame recommends the following:
Focus on the positive and practice mindfulness
Don't dwell on the past or what you weren't able to accomplish in the past year. Instead, make a list of things that you enjoyed and accomplished in 2022.
"It's a way to really refocus and put our attention on the positives, the gains we had, rather than ruminating about those negative things or the complaints," Adame said. "And try yoga or meditation to be in the here and now. Appreciating what you presently have can really benefit people moving forward."
Get active
"Exercise can be very beneficial," Adame said. "It might seem difficult, being that it's cold outside, but there's still plenty of things that we can do indoors."
Adame suggests starting small with physical activities that are enjoyable and that you can easily accomplish.
Socialize
Adame says it might be tempting to stay in a rut, but take a chance and accept invitations to socialize, even if you don't stay long.
"Make a plan to visit friends or family, call or text them, join a club, start a group chart," Adame said. "Those are different ways of getting us back active."
Self-development
Tackle a new task like budgeting your finances or organizing your household or pick up a new hobby.
"Try things like winter gardening or planning for a spring garden, drawing, painting, hiking outdoors, playing with pets and learning new recipes," Adame said.
Take time for personal care
"Tend to any spiritual needs that you might have, pamper yourself and make a list of things you'd like to try this new year," Adame said. "Life is about exploration, so find different things that you want to get involved in. Ask yourself, "What are different interests that I might have? What are different ways that I can continue to invest in myself and prioritize my mental health?"
Look for signs that it may be more than just blues
If your symptoms are severe — like significant weight loss or gain — and coping skills don't seem to be helping or your symptoms last more than a few weeks, you may need professional help, Adame cautions.
"January Blues is more of an adjustment, feeling a bit more down than usual," Adame said. "Something more serious like seasonal affective disorder or even depression is going to last more than just a couple weeks, and there will be multiple areas of your life that are being impacted — not just your mood, but maybe your work life, your personal life, your socializations."
Adame said mental health professionals can connect individuals to resources like appropriate therapy and possibly medications to help.
Visit https://www.texashealth.org/Health-and-Wellness/Behavioral-Health to schedule a free assessment or learn about behavioral health services offered by Texas Health.
About Texas Health Resources
Texas Health Resources is a faith-based, nonprofit health system that cares for more patients in North Texas than any other provider. With a service area that consists of 16 counties and more than 7 million people, the system is committed to providing quality, coordinated care through its Texas Health Physicians Group and 29 hospital locations under the banners of Texas Health Presbyterian, Texas Health Arlington Memorial, Texas Health Harris Methodist and Texas Health Huguley. Texas Health access points and services, ranging from acute-care hospitals and trauma centers to outpatient facilities and home health and preventive services, provide the full continuum of care for all stages of life. The system has more than 4,100 licensed hospital beds, 6,400 physicians with active staff privileges and more than 26,000 employees. For more information about Texas Health, call 1-877-THR-WELL, or visit www.TexasHealth.org.