August 04, 2023
Estimated $12.5 million project will modernize operating rooms
STEPHENVILLE, Texas — Construction has started on an estimated $12.5 million renovation project that will modernize operating rooms at Texas Health Harris Methodist Hospital Stephenville.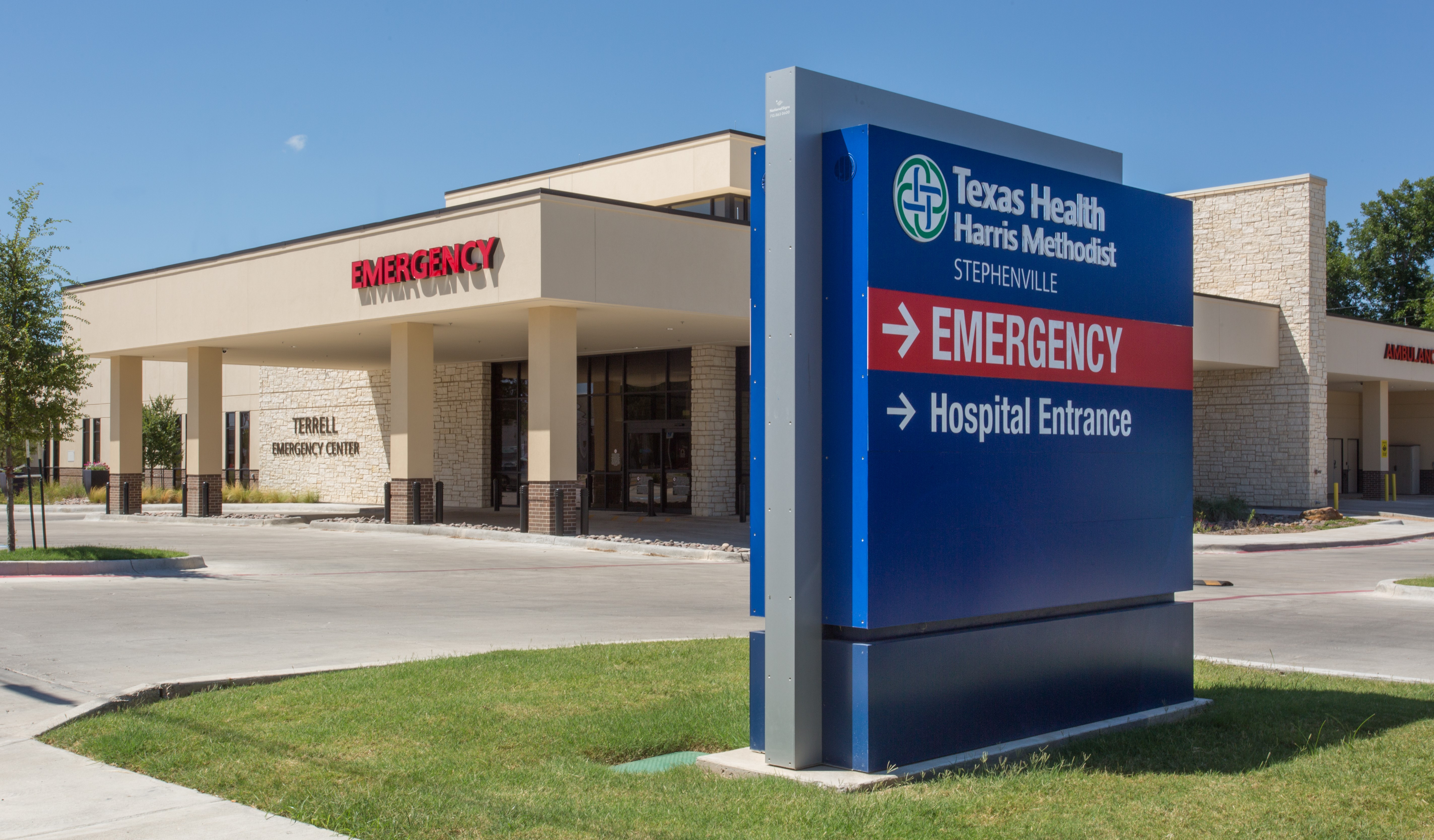 The hospital has served residents in Stephenville, Dublin, Comanche, De Leon, Hico, Eastland and Bluff Dale since 1926.
"This is an investment that Texas Health is making in our hospital and in our community — one that exemplifies our Mission of working to improve the health of the people we serve in Erath County and surrounding areas," said Claudia Eisenmann, M.B.A., FACHE, president of Texas Health Stephenville. "Modernizing our operating rooms is part of our strategy to expand access to care for our community."
The improvements will feature a contemporary design and enhance the equipment, space and configuration of the operating rooms and processing areas, making them more efficient for medical staff physicians and employees.
The project includes several investments:
Increased space and updated equipment.
New technology includes multiple large 4K monitors, access to view imaging (such as MRI or CT scans) to aid in surgeries.
New equipment for processing instruments and instrument tracking system.
Two rooms will be turned into larger operating rooms to handle an array of cases, including general, orthopedic and gynecology surgeries.
The total number of operating areas will remain the same at five. The two larger suites will be 900 square feet and 700 square feet while the other three will be about 400 square feet.
The operating rooms at Texas Health Stephenville were originally built in 1993. Construction is expected to last 20 to 24 months. There will not be any closures during the renovation. Once complete, efficiencies and processes will be improved. The renovation will allow for easier flow between surgical procedures.
"This is exciting for the physicians and staff, but most importantly for the community," said Sheila Lambert, B.S.N., R.N., CNOR director of perioperative services at Texas Health Stephenville. "Our patients come from rural communities in a wide service area, and we are thrilled to enhance the spaces to care for them. I am extremely excited for the future of our hospital."
Texas Health Stephenville is a 98-bed, full-service hospital that has served Erath County communities since 1926. It provides quality care to the residents of Stephenville, as well as patients from Dublin, Comanche, De Leon, Hico, Eastland and Bluff Dale.
Texas Health Stephenville is a designated Level IV Trauma Center, offering a wide range of emergency services. The hospital has also been nationally recognized as a Breast Imaging Center of Excellence by the American College of Radiology. In addition, the hospital offers labor and delivery services, cardiac rehab services, wound care, diabetes management, medical nutrition and therapy services.
Texas Health Stephenville was recognized as a 2021 Guardian of Excellence Award® winner by Press Ganey for Patient Experience in the hospital's outpatient and ambulatory surgery setting.
About Texas Health Resources
Texas Health Resources is a faith-based, nonprofit health system that cares for more patients in North Texas than any other provider. With a service area that consists of 16 counties and more than 7 million people, the system is committed to providing quality, coordinated care through its Texas Health Physicians Group and 29 hospital locations under the banners of Texas Health Presbyterian, Texas Health Arlington Memorial, Texas Health Harris Methodist and Texas Health Huguley. Texas Health access points and services, ranging from acute-care hospitals and trauma centers to outpatient facilities and home health and preventive services, provide the full continuum of care for all stages of life. The system has more than 4,100 licensed hospital beds, 6,400 physicians with active staff privileges and more than 26,000 employees. For more information about Texas Health, call 1-877-THR-WELL, or visit www.TexasHealth.org.