February 23, 2023
First class of internal medicine residents to begin in July 2024
ARLINGTON, Texas — Texas Health Resources continues to develop its academic presence with the Accreditation Council for Graduate Medical Education (ACGME) recently granting approval for an internal medicine residency to be hosted at Texas Health Presbyterian Hospital Plano.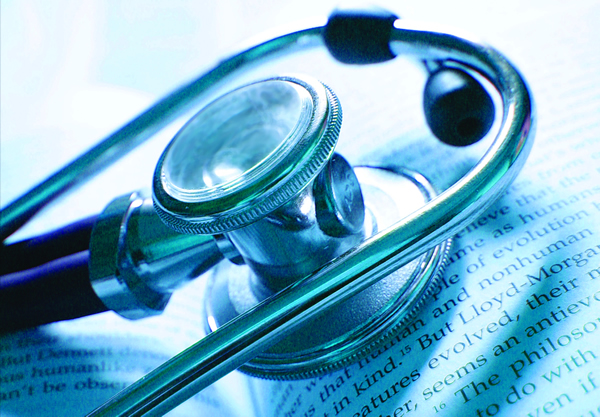 The first class of internal medicine residents will begin the three-year training program in July 2024.
"We are excited to help develop the next generation of physicians," said Shelly Monks, chief academic officer for Texas Health. "By adding an internal medicine residency at Texas Health Presbyterian Hospital Plano to the Texas Health Graduate Medical Education (GME) portfolio we are addressing the need for high-quality, well-trained physicians in a primary care specialty, which is a priority for Texas as well as the United States."
Texas Health Plano is the fifth hospital in the system to host GME programs. The first, Texas Health Presbyterian Hospital Dallas, began an internal medicine residency in 1977. In 2021, Texas Health began the expansion of its GME footprint by adding a general surgery residency at Texas Health Harris Methodist Hospital Fort Worth. In 2022, an internal medicine residency was added at that hospital campus. Also, in 2022, an internal medicine residency was added with clinical rotations at Texas Health Presbyterian Hospital Denton and Texas Health Harris Methodist Hospital Hurst-Euless-Bedford.
"This is a wonderful addition for our hospital that will provide our patients with a unique experience," said Fraser Hay, president of Texas Health Plano. "Our hope is that by training physicians in a growing North Texas community, they will become connected to us and the community and choose to stay after completing their training."
Texas Health Plano has served the communities of Plano, Frisco, Carrollton, Addison, Richardson and McKinney since 1991. The hospital was rated "High-Performing' among Common Procedures and Conditions, Chronic Obstructive Pulmonary Disease (COPD), Kidney Failure and Knee Replacement by U.S. News & World Report 2022-2023 Best Hospitals report.
Texas Health Plano has a Level II trauma center, Level IV maternal care facility and neonatal intensive care unit and comprehensive stroke center. This clinical environment will provide physicians-in-training with an opportunity to participate in the care of patients with complex medical conditions.
"Our residents will receive hands-on clinical experience and training required to successfully embark on their medical careers," said Isitri Modak, M.D, internal medicine residency program director at Texas Health Plano. "We are excited to provide them with the high-quality training necessary to position them well so they can contribute to the care of our community."
The mission-driven effort also aims to increase the health of North Texas communities by training and retaining the physicians needed to address workforce shortages. Across the country, healthcare leaders are grappling with the projected physician shortage. A May 2022 report by Texas Health and Human Services states there will not be enough physicians to meet future demands, according to projections based on medical education enrollment data.
Texas Health Plano will welcome 10 residents in July 2024 and add an additional 10 in July 2025 and July 2026 for a total program size of 30.
About Texas Health Resources
Texas Health Resources is a faith-based, nonprofit health system that cares for more patients in North Texas than any other provider. With a service area that consists of 16 counties and more than 7 million people, the system is committed to providing quality, coordinated care through its Texas Health Physicians Group and 29 hospital locations under the banners of Texas Health Presbyterian, Texas Health Arlington Memorial, Texas Health Harris Methodist and Texas Health Huguley. Texas Health access points and services, ranging from acute-care hospitals and trauma centers to outpatient facilities and home health and preventive services, provide the full continuum of care for all stages of life. The system has more than 4,100 licensed hospital beds, 6,400 physicians with active staff privileges and more than 26,000 employees. For more information about Texas Health, call 1-877-THR-WELL, or visit www.TexasHealth.org.