May 11, 2023
Nearly 8,000 babies delivered at the two hospitals last year
ARLINGTON, Texas — Texas Health Harris Methodist Hospital Fort Worth and Texas Health Presbyterian Hospital Dallas are listed among America's Best Maternity Hospitals, according to Newsweek magazine.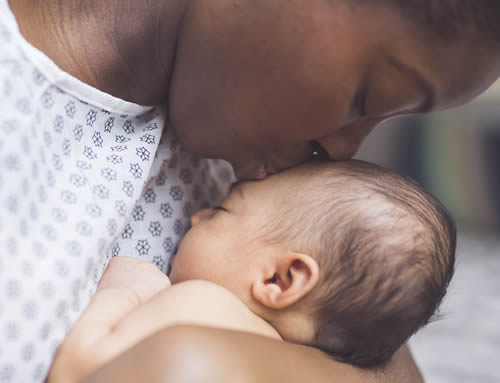 Newsweek partnered with the global data research firm Statista Inc. to establish a ranking of America's Best Maternity Hospitals 2023.
"We're honored to be among America's best maternity hospitals," said Joseph DeLeon, president of Texas Health Fort Worth. "This recognition shows how physicians on the medical staff, midwives, nurses and other care team members provide excellent care. We're committed to our patients who trust us with their care during one of the most important times of their lives."
Texas Health Fort Worth and Texas Health Dallas are both Level IV maternal care facilities, which offer advanced care from early pregnancy to labor and beyond. The facilities are also Level III neonatal intensive care units (NICU) – treating and caring for premature or critically ill babies.
Texas Health Fort Worth ended 2022 with 2,933 births, including 102 sets of twins, seven sets of triplets and one set of quadruplets. At Texas Health Dallas, an estimated 5,000 babies are born each year at the hospital's Margot Perot Center for Women and Infants.
"We are honored to be listed among America's best maternity hospitals," said Chris York, president of Texas Health Dallas. "This recognition is an expression of the great pride our care team takes in delivering care for our patients and their families."
Newsweek's complete list is available online and will also be featured in an upcoming print edition of the magazine.
Hospitals earned the distinction on:
Nationwide Online Survey: Health care professionals and hospital managers with knowledge about maternity processes e.g., neonatal and perinatal doctors, nurses, and midwives were asked to recommend leading maternity hospitals in the US.
Medical Key Performance Indicators: Data relevant to maternity care (e.g., a hospital's rate of cesarean births).
Patient Satisfaction Data: Data indicating how patients rated a hospital's medical staff for responsiveness and communication.
Texas Health Fort Worth was recently named "Best Hospital to Have a Baby" in Tarrant County by readers of DFW Child magazine. The hospital also received national attention with the birth of conjoined twin girls born prematurely in October. Both the twins and their mother were cared for by medical staff at Texas Health Fort Worth for several weeks before the babies were transferred to Cook Children's Medical Center. The twins were successfully separated in January 2023.
The distinction at Texas Health Dallas comes as renovation of women's services spaces are included in a nearly $60 million renovation at the Margot Perot Center. The project includes a complete revision of the labor and delivery unit and operating rooms, as well as updates throughout the clinical areas.
The Margot Perot Center was dedicated in 1983 in celebration of the 25th wedding anniversary of the late Ross Perot and his wife, Margot. The renovation is just part of Texas Health Dallas' effort to better serve North Texas communities.
Follow this link to see the complete list of America's Best Maternity Hospitals 2023.
About Texas Health Resources
Texas Health Resources is a faith-based, nonprofit health system that cares for more patients in North Texas than any other provider. With a service area that consists of 16 counties and more than 7 million people, the system is committed to providing quality, coordinated care through its Texas Health Physicians Group and 29 hospital locations under the banners of Texas Health Presbyterian, Texas Health Arlington Memorial, Texas Health Harris Methodist and Texas Health Huguley. Texas Health access points and services, ranging from acute-care hospitals and trauma centers to outpatient facilities and home health and preventive services, provide the full continuum of care for all stages of life. The system has more than 4,100 licensed hospital beds, 6,400 physicians with active staff privileges and more than 26,000 employees. For more information about Texas Health, call 1-877-THR-WELL, or visit www.TexasHealth.org.