April 04, 2023
Total of 2,933 births in 2022 included 102 sets of twins, seven sets of triplets and one set of quadruplets
FORT WORTH, Texas — Texas Health Harris Methodist Hospital Fort Worth has been named "Best Hospital to Have a Baby" in Tarrant County by readers of DFW Child magazine.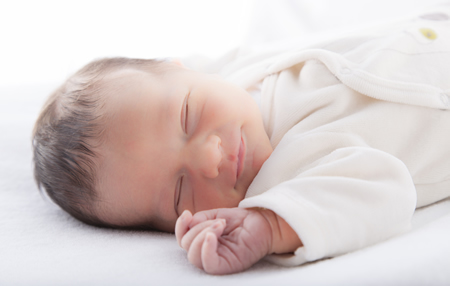 "We're honored to hear our community has voted our hospital as the Best Hospital to Have a Baby in Tarrant County," said Joseph DeLeon, president of Texas Health Fort Worth. "The recognition shows patients feel how physicians on the medical staff, midwives and nurses continue to provide excellent care. We're thankful patients continue to trust us with their care during one of the most important times of their lives."
Texas Health Fort Worth ended 2022 with 2,933 births, including 102 sets of twins, seven sets of triplets and one set of quadruplets. The birth of conjoined twin girls born prematurely at Texas Health Fort Worth in Oct. caught national attention. Both the twins and their mother were cared for by medical staff at Texas Health Fort Worth for several weeks before they were transferred to Cook Children's Medical Center. The twins were successfully separated in Jananuary 2023.
"This case not only demonstrates the long-standing history of collaboration we have with Cook Children's but also shows the confidence parents have in our 'do it all' service," said DeLeon. "In this case, our team coordinated the twins' needs prior to their delivery to offer seamless care once they arrived plus figured out the best way to share this information and additional lessons learned with the Cook Children's team before the transfer."
What sets Texas Health apart from other hospitals in the area is the variety of complex services available to patients experiencing high-risk pregnancies. The Level IV maternal care facility offers a Level III neonatal intensive care unit (NICU), a dedicated obstetrics emergency room and a high-risk antepartum program that provides monitoring for women and their babies with preexisting medical conditions, women expecting multiples, and women with high-risk pregnancies. Throughout their pregnancy, expectant moms are cared for by their primary obstetrician and/or a board-certified maternal fetal specialist as needed.
High risk pregnancies include those complicated by advanced maternal age, obesity, birth defects, and conditions including:
Diabetes
Pregnancy induced hypertension (pre-eclampsia) and chronic hypertension
Premature rupture of membranes
Incompetent cervix
Asthma
Post-surgical complications
Pre-term labor
Multiples babies
Bleeding disorders (placenta previa and placental abruption)
The hospital is also known for its outstanding Cardiac OB program and for being a Placenta Accreta Spectrum Disorder Center.
After delivery, Texas Health Fort Worth provides a private and spacious temperature-controlled maternity suite in the Mother/Baby Unit that encourages family bonding. Each suite comes with flat-screen TVs, a full-size bathroom and a comfortable couch that converts to a bed for a support person.
"We're so proud of our medical and nursing staff, who continue to provide a welcoming environment that leaves parents with a positive experience. We're even more thrilled to see parents return or recommend our hospital for maternity care to family and friends," said Lindsey Canon, director of Women and Infant Services at Texas Health Fort Worth.
More than 26,000 babies were born at Texas Health Resources hospitals in 2022.
About Texas Health Resources
Texas Health Resources is a faith-based, nonprofit health system that cares for more patients in North Texas than any other provider. With a service area that consists of 16 counties and more than 7 million people, the system is committed to providing quality, coordinated care through its Texas Health Physicians Group and 29 hospital locations under the banners of Texas Health Presbyterian, Texas Health Arlington Memorial, Texas Health Harris Methodist and Texas Health Huguley. Texas Health access points and services, ranging from acute-care hospitals and trauma centers to outpatient facilities and home health and preventive services, provide the full continuum of care for all stages of life. The system has more than 4,100 licensed hospital beds, 6,400 physicians with active staff privileges and more than 26,000 employees. For more information about Texas Health, call 1-877-THR-WELL, or visit www.TexasHealth.org.