April 26, 2023
System one of 50 large employers nationwide recognized by Business Group on Health
ARLINGTON, Texas — Texas Health Resources is one of 50 companies nationwide honored with Business Group on Health's 2023 Best Employers: Excellence in Health & Well-being Award, for its outstanding commitment to advancing employee well-being through comprehensive and innovative benefits and initiatives.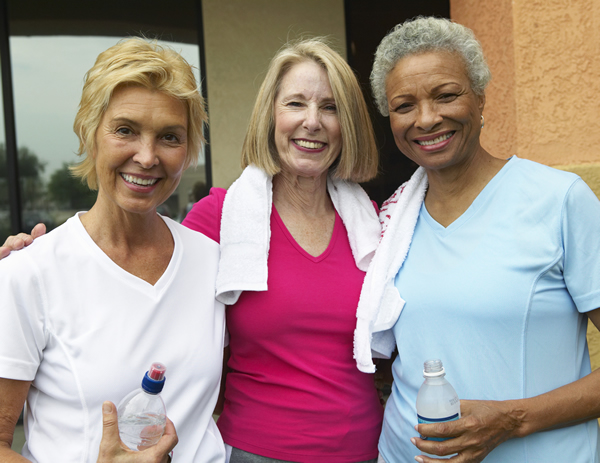 This award marks the 14th time Texas Health has received the honor.
Texas Health also received Excellence in Health Equity and Excellence in Mental Health awards, making it an honoree in three of the four categories, with the fourth being Global Health & Well-being.
"Texas Health is committed to creating a great place to work by offering comprehensive benefits that support the well-being of our employees," said Carla Dawson, chief people officer for Texas Health Resources. "We are proud to be recognized for our efforts to create a range of benefits and resources that help our employees do their life's best work at Texas Health."
The awards, now in their 18th year, were announced today in Washington, D.C., at the Business Group's 2023 Annual Conference.
The 2023 winners represent banking/financial services, healthcare, insurance, manufacturing, professional services, technology and utilities, among others. Follow this link for a full list of winners.
Texas Health's Excellence in Mental Health Award recognizes an organizational strategy to address mental health with goals and measurable outcomes, as well as active leadership involvement.
"We believe our ability to deliver high-quality, reliable care depends on all our employees feeling supported and cared for and being at their best," Dawson said. "We try to remind our teams that 'It's OK to not be OK.' We provide an abundance of programs and resources to support employees when they are not OK, and we continually evaluate and enhance as needed."
Texas Health received the Excellence in Health Equity Award for its work ensuring that all employees can reach their full health potential. The distinction was given to companies that incorporated diversity, equity and inclusion (DEI) into their health and well-being strategies.
Texas Health's DEI focus includes policies, hiring practices and training programs that reinforce a commitment to creating a workplace where diversity is celebrated and inclusion exists at all levels. At Texas Health, an advisory group makes recommendations and offers insights on improvement opportunities. They have provided valuable feedback on topics such as celebrating cultural holidays, providing equitable growth opportunities for nurses and building an inclusive approach to helping consumers navigate the healthcare system.
About Texas Health Resources
Texas Health Resources is a faith-based, nonprofit health system that cares for more patients in North Texas than any other provider. With a service area that consists of 16 counties and more than 7 million people, the system is committed to providing quality, coordinated care through its Texas Health Physicians Group and 29 hospital locations under the banners of Texas Health Presbyterian, Texas Health Arlington Memorial, Texas Health Harris Methodist and Texas Health Huguley. Texas Health access points and services, ranging from acute-care hospitals and trauma centers to outpatient facilities and home health and preventive services, provide the full continuum of care for all stages of life. The system has more than 4,100 licensed hospital beds, 6,400 physicians with active staff privileges and more than 26,000 employees. For more information about Texas Health, call 1-877-THR-WELL, or visit www.TexasHealth.org.