May 02, 2023
May is Maternal Mental Health Month
ARLINGTON, Texas — Caring for a newborn is hard, physically, and mentally. One in 8 women report symptoms of depression after giving birth, according to the Centers for Disease Control and Prevention (CDC).
Christine Sunny John, LCSW, a partial hospitalization program therapist at Texas Health Behavioral Health Center Dallas, says postpartum depression doesn't look the same for everyone.
"Some women feel sad, anxious and hopeless. Others cry more often, feel disconnected from their baby or feel guilty about not being a good mom," said Sunny John. "While some experiences may put some women at higher risk for depression, it's important to know it can also happen to women who had a healthy pregnancy and delivery."
May is Maternal Mental Health Month, and two women in Texas Health's Mommy Mixer support group at Texas Health Presbyterian Hospital Plano are spreading awareness. The group connects new mothers in the area. Both women experienced postpartum depression, but in different ways, and hope that sharing their stories will remind others they are not alone.
Michelle Tonnemacher, 33, of Allen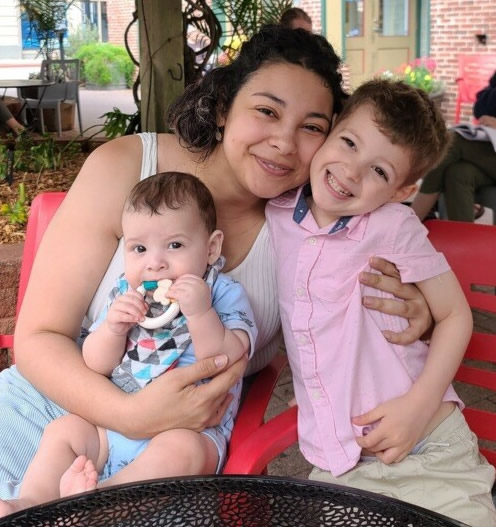 Michelle Tonnemacher and children
Michelle Tonnemacher gave birth to a healthy baby boy, Bruce, in 2018. While she felt very fortunate to have had a successful birth story with the support of a doula, she couldn't stop worrying about her history of depression and anxiety. Would motherhood also bring postpartum depression?
"I was fine until Bruce turned 6 months. I was not present and felt isolated as a stay-at-home mom," said Tonnemacher. "A mom at the support group approached me one day and asked if I was OK. She had noticed I was getting quieter each session. At that moment, I realized there's nothing more powerful than knowing you're not alone."
Tonnemacher, who's now a mother of two, believes the best thing new moms can do is build a strong network to rely on.
"Nobody can prepare you for how much you'll change as a person when you become a mom," said Tonnemacher.
Iesha Jackson, 30, of Frisco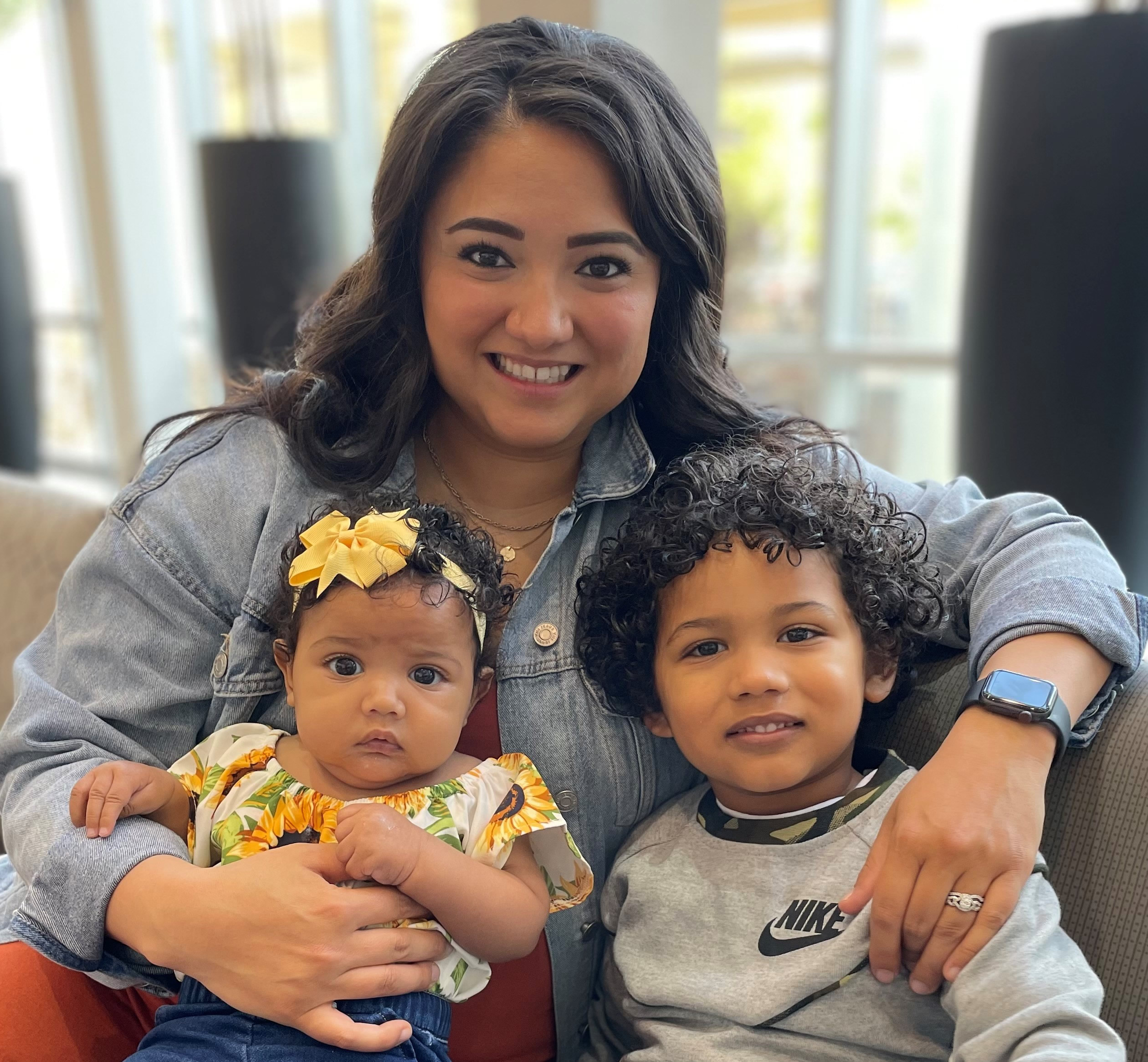 Iesha Jackson and children
"I was upset because my body was not where it needed to be," said Jackson. "I'm an assistant college basketball coach and was frustrated that I couldn't be on the court with the boys. I couldn't do the things like I did before."
Jackson experienced postpartum depression twice but believes the second time around was much harder.
"I'm a mom, a wife and a coach. All of that on top of breastfeeding was difficult to juggle in the middle of our season. I was limited on what I could do because this was my second c-section and the recovery is longer," said Jackson. "I experienced similar feelings with my first baby, but he was born before basketball season started, so I had more time to recover."
Jackson's husband, Chris, was a huge support system for her during this difficult time. As a former basketball coach, he understood how difficult it was for her to be away from the team.
"He was truly my biggest supporter. I'm in a different mental place now where I can recognize my feelings better than before," said Jackson.
Jackson attended her first Mommy Mixer at Texas Health Presbyterian Hospital Plano this year. She encourages other women to investigate the resources that are provided for maternal mental health during the pregnancy.
"I think the hardest part was not knowing what was available. When you have a baby, take the time to look at the flyers that are given to you by the care team," said Jackson.
You are not alone
Therapist, Sunny John reminds women perinatal depression can occur during pregnancy or up to 12 months following a delivery.
"Family and friends may be the first to recognize symptoms of depression in a new mother, so it's important to encourage the mother to seek help," said Sunny John.
At Texas Health hospitals, resources for depression include the ability to schedule a consult with a behavioral health team member, to assess the acuity of the situation, help determine if a psychiatrist is needed and evaluate the need for outpatient or inpatient care. Social workers also assist in the process.
If you suspect a loved one is suffering from postpartum depression, offer to assist with the baby and remind them that mental health help is available. Texas Health offers several support groups, including a virtual Postpartum Support Group and the in-person Mommy Mixer held at Texas Health Plano, Texas Health Presbyterian Hospital Dallas, and Texas Health Frisco.
About Texas Health Resources
Texas Health Resources is a faith-based, nonprofit health system that cares for more patients in North Texas than any other provider. With a service area that consists of 16 counties and more than 7 million people, the system is committed to providing quality, coordinated care through its Texas Health Physicians Group and 29 hospital locations under the banners of Texas Health Presbyterian, Texas Health Arlington Memorial, Texas Health Harris Methodist and Texas Health Huguley. Texas Health access points and services, ranging from acute-care hospitals and trauma centers to outpatient facilities and home health and preventive services, provide the full continuum of care for all stages of life. The system has more than 4,100 licensed hospital beds, 6,400 physicians with active staff privileges and more than 26,000 employees. For more information about Texas Health, call 1-877-THR-WELL, or visit www.TexasHealth.org.