October 18, 2023
Effort focuses on quickly identifying, treating affected obstetrics patients in the emergency department
ROCKWALL, Texas — High blood pressure is sometimes called the "silent killer" because it can suddenly rise to dangerous levels without causing pain or other symptoms. Recently, the US Preventive Services Task Force recommended expanding blood pressure screenings during pregnancy. Texas Health Hospital Rockwall and Rockwall County EMS are taking it a step further by working together to quickly identify patients with high blood pressure during pregnancy and in the postpartum period.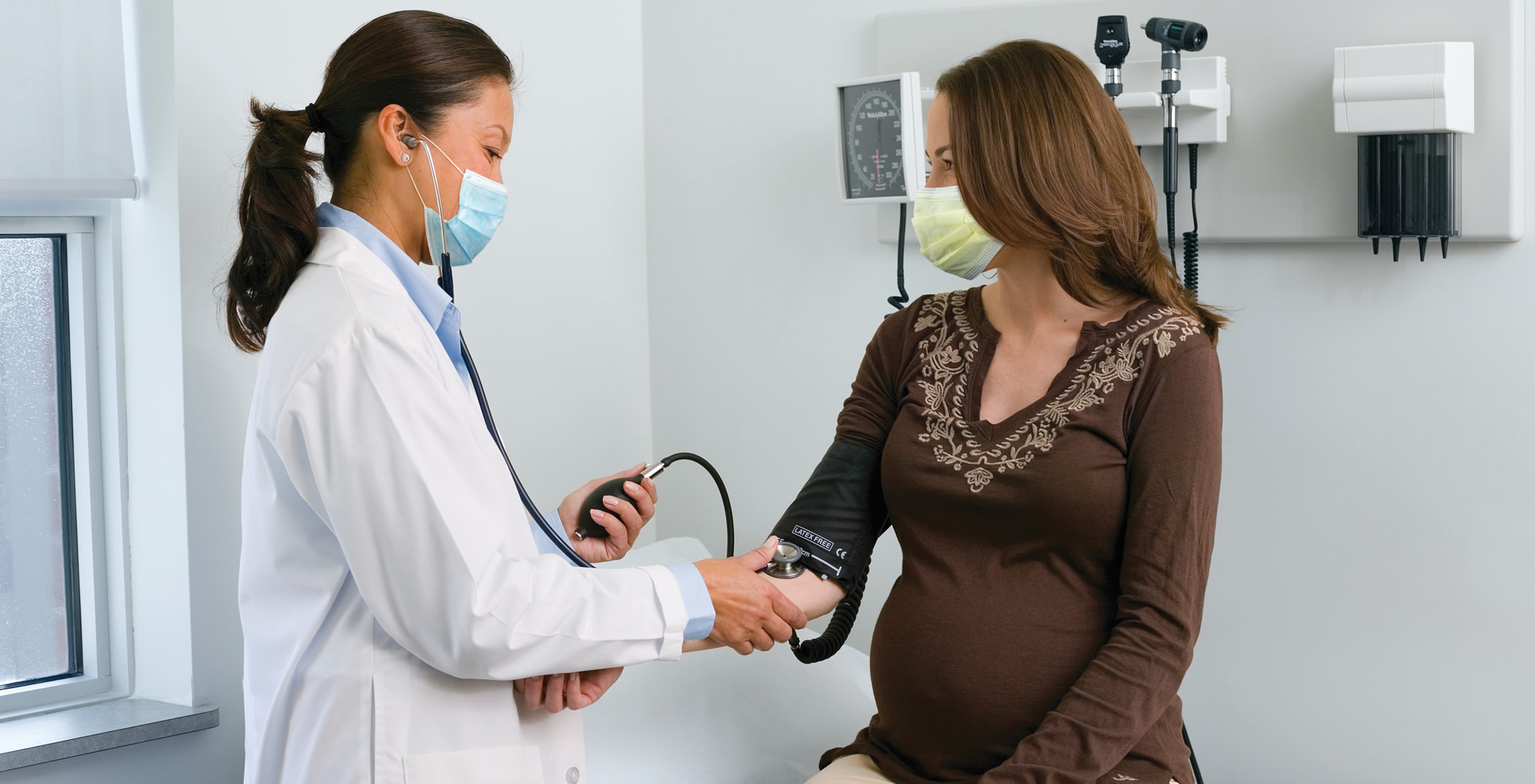 Experts say the 12 weeks after giving birth, also known as the "fourth trimester," is just as important for a mother's health as the first three trimesters.
For patients who are pregnant, or have recently had a baby, high blood pressure, also called hypertension, can cause life-threatening complications, including stroke, heart failure, kidney failure, seizures, and more.
Two quick changes have been made: Paramedic training increased so they can treat high blood pressure and align with hospital treatment regimens while enroute to the hospital. In addition, all female ED patients of childbearing age presenting with high blood pressure are now asked if they've had a baby in the past six weeks.
Prompt treatment save lives
"Any woman can develop preeclampsia after her baby is born, whether she experienced high blood pressure during her pregnancy or not. That's why early diagnosis through recognition and proper response to symptoms is crucial," said Jewell Malick, D.O., an OB-GYN on the medical staff at Texas Health Rockwall. "Our goal at the hospital is to administer treatment within 15 minutes of two abnormal blood pressures taken 15 minutes apart."
Texas Health Rockwall care team members and Rockwall County EMS paramedics team up quarterly for training opportunities to run through certain scenarios. Scott Bell, clinical director of Rockwall County EMS says postpartum hypertension is not seen often in the ambulance, but it's a severe condition and imminently dangerous if not treated quickly.
"Our guidelines for treatment have completely changed following our first drill," said Bell. "Previously, we were only identifying and treating patients with a blood pressure reading of 180. We dropped that number down to160 and now carry medication to treat their blood pressure during a hypertensive crisis."
The 'fourth trimester'
The 12 weeks after giving birth, also known as the fourth trimester, is just as important for a mother's health as the first three trimesters.
This initiative stresses the importance of postpartum follow-up care, rapid recognition, and treatment for patients experiencing a hypertensive crisis, said Tami Hlus, R.N., DNP, NEA-BC, chief nursing officer at Texas Health Rockwall.
"Patients who do not have access to regular postpartum follow-up care may not be aware of the signs and symptoms of postpartum preeclampsia or eclampsia. We need to educate these patients to promote this critical follow-up care after delivery," said Hlus. "This collaboration enables us to be more aggressive in educating and treating patients to improve outcomes."
Before they leave the hospital, Texas Health patients are scheduled for a follow-up appointment and receive information on post-birth warning signs. Some women have no symptoms of preeclampsia during their pregnancy, which is why it is so important that they get regular check-ups both during pregnancy and after delivery.
"This is an area we all need to be a bit better about, but I think these kinds of interventions and drills are an improvement and a step toward helping decrease pregnancy-related deaths from the condition," Malick said.
Warning Signs
Stomach Pain
Feeling nauseous or throwing up
Swelling in your hands and face
Severe headaches
Vision changes
Shortness of breath
Women should contact their healthcare provider if they notice any of these symptoms. If you can't reach your provider, call 911 or visit the nearest emergency department and mention that you have recently been pregnant.
About Texas Health Resources
Texas Health Resources is a faith-based, nonprofit health system that cares for more patients in North Texas than any other provider. With a service area that consists of 16 counties and more than 7 million people, the system is committed to providing quality, coordinated care through its Texas Health Physicians Group and 29 hospital locations under the banners of Texas Health Presbyterian, Texas Health Arlington Memorial, Texas Health Harris Methodist and Texas Health Huguley. Texas Health access points and services, ranging from acute-care hospitals and trauma centers to outpatient facilities and home health and preventive services, provide the full continuum of care for all stages of life. The system has more than 4,100 licensed hospital beds, 6,400 physicians with active staff privileges and more than 26,000 employees. For more information about Texas Health, call 1-877-THR-WELL, or visit www.TexasHealth.org.