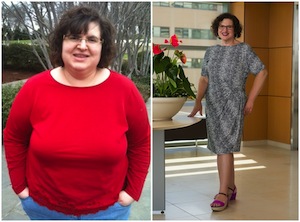 Having struggled with her weight since childhood, and diagnosed with autoimmune disorders as an adult, Barbra underwent gastric bypass surgery in November 2012 and has since lost 125 pounds.
"I've been on Weight Watchers since the second grade," said Barbra, 45. "I'd lose 30 pounds, gain back 15, lose 20, and gain it back." Barbra said she had always ruled out bariatric surgery as an option because her best friend's mother passed away from bariatric surgery complications 15 years ago. "I had said to myself, no matter how bad it gets, I'm never doing the surgery," she said. But then one day, while having a massage, she began to reconsider. Barbra's trusted massage therapist gently broached the topic of bariatric surgery, recounting friends' success stories and offering to connect Barbra with them. "For my massage therapist, who is very holistic, to suggest surgery, I thought [my weight] must be bad," Barbra said. A few months later, when the scale reached 301, Barbra decided to act. On Medicare because of her fibromyalgia and rheumatoid arthritis, Barbra needed to find a bariatric surgeon who would accept her insurance. She found two in the Dallas area and eagerly went to the information sessions both surgeons offered. The first, she said, was discouraging, lacking both substance and compassion. But the second was all she'd hoped for and more.
Barbra's bariatric surgeon Michael Lee, M.D., says bariatric surgery has evolved in the past decade – not in technique but in philosophy.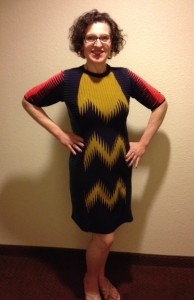 "Bariatric surgery was only offered as a last resort and mostly considered palliative 10-15 years ago. Safety was once an unknown concern, but the 30-day mortality rate from bariatric surgery is close to 0.1 percent, which is comparable to gallbladder surgery and lower than many other types of major surgery. Patients were much heavier and older, with compounded effects of morbid obesity-related medical problems with age, often wishing they had surgery years earlier," Dr. Lee said. "Patients like Barbra are learning from the regrets of those before them, as bariatric surgery has become more mainstream and common because of its safety and effectiveness."
Today, Barbra weighs 176 pounds. While her autoimmune disorders remain, she no longer needs high blood pressure medication, and her back, hip, and knee pains have subsided. She can also enjoy more activities with her 9-year-old twins.
"I can take them to amusement parks and fit on the rides comfortably with them, and I can go to the waterpark and fit through the inner tube, which is something I couldn't do before," she said. "Best of all, my daughter can hug me and wrap her arms all the way around my waist. That's a great feeling!"
Barbra enjoys traveling and enjoying a healthy life. She is almost 3 years post-op doing great and is a great inspiration to her friends and community.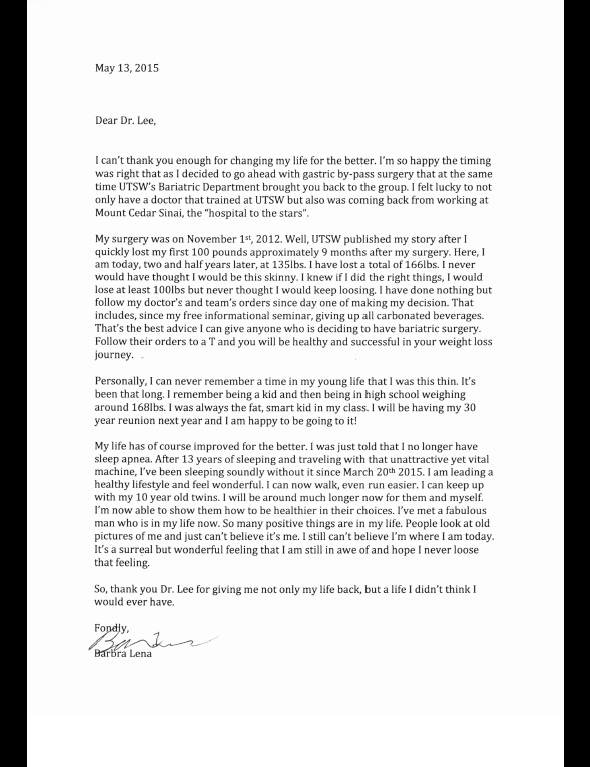 Individual patient results vary. Please discuss your specific options for weight loss surgery with your physician.