July 15, 2020
Professional athlete grateful for life, replacing football career after care at Texas Health Plano
PLANO, Texas — Claudy Mathieu got an adrenaline rush stiff-arming offensive lineman, attacking passers and sacking quarterbacks. But all the intelligence, agility and speed Mathieu used on the professional football field were no match against his worst opponent — cerebral venous sinus thrombosis (CVST).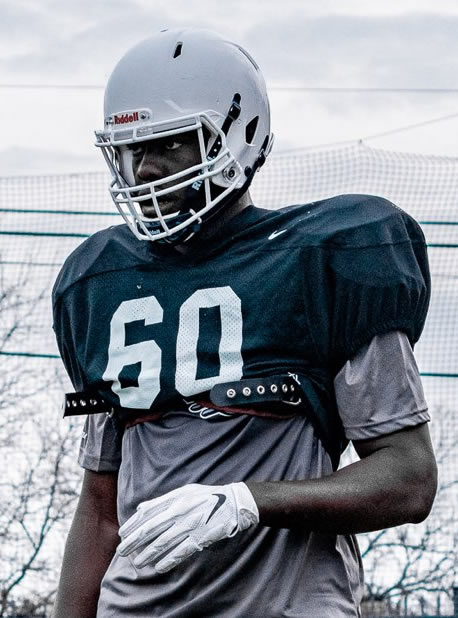 Claudy Mathieu
Thanks to emergency surgery and spending nearly a month at Texas Health Presbyterian Hospital Plano, 27-year-old Mathieu survived the severe stroke.
"His condition was very serious," said James Tatum, M.D., an interventional neuroradiologist on the medical staff at Texas Health Plano. "His brain swelled, and he developed a brain bleed — and it was getting progressively worse. Without proper medical treatment, he was possibly looking at permanent paralysis or death."
CVST, a rare form of stroke, occurs when blood clots in the brain's large veins, preventing blood from draining properly from the brain. Affecting about one in 200,000 people each year, Tatum said CVST can lead to seizures and hemorrhaging, as in Mathieu's case.
"This was so random and unexpected," said Mathieu, a former Miami Dolphins player. "I was walking to the store, and I completely blacked out. When I woke up, I saw law enforcement and paramedics looking back at me."
Mathieu moved to North Texas in March. He was training to become the newest defensive end for the Frisco Fighters, a local Indoor Football League team.
COVID-19 put an unfortunate end to the football season. But that was the least of Mathieu's concerns.
"In April, I started having these terrible headaches, migraines, actually," he said. "About a week before my seizure, the headaches started, and they wouldn't go away. It was concerning, because the headaches came out of the blue."
Paramedics took Mathieu to Texas Health Plano, where physicians on the medical staff performed three separate procedures to save his life.
Tatum said the first procedure was an aspiration thrombectomy of the vein. Inserted through a vein in the patient's thigh, a catheter or tube is routed all the way into the larger veins around the brain. The tube is then used as a tiny vacuum to suction the blood clot out of the brain, re-opening the vein and restoring normal blood flow from the brain.
A few days later, physicians performed a hemicraniectomy. This surgical procedure involves removing the entire right side of the skull to relieve pressure from the brain and stop the swelling.
Since Mathieu had several blood clots in his brain recur when his blood thinners had to be temporarily stopped for the second surgery, his third and final procedure involved another aspiration thrombectomy, along with a mechanical thrombolysis. Tatum said for this specialized procedure, a device is advanced into the blocked vein around the brain. The device uses a high-flowing pressurized fluid which disrupts the clot and then aspirates the clot under a strong vacuum technique. This dislodges the clot and extracts it from the vein.
"This could have very easily been a tragic story, but great commitment from the entire health care team — from the nurses, physicians on the medical staff — everyone involved in Mr. Mathieu's care made this a success story instead," Tatum said.
On May 22, Mathieu left Texas Health Plano, heading home to continue his recovery. While doctors say there is no known correlation between football's physical contact and Mathieu's condition, his future, more than likely, won't involve playing professional football.
"No one in my family wants to see me doing anything that involves head-to-head contact," Mathieu said. "If I'm unable to pursue my football career, perhaps I'll venture into coaching. With God, my options are limitless."
Follow this link to learn more about customized Neuroscience care at Texas Health Plano.
About Texas Health Resources
Texas Health Resources is a faith-based, nonprofit health system that cares for more patients in North Texas than any other provider. With a service area that consists of 16 counties and more than 7 million people, the system is committed to providing quality, coordinated care through its Texas Health Physicians Group and 29 hospital locations under the banners of Texas Health Presbyterian, Texas Health Arlington Memorial, Texas Health Harris Methodist and Texas Health Huguley. Texas Health access points and services, ranging from acute-care hospitals and trauma centers to outpatient facilities and home health and preventive services, provide the full continuum of care for all stages of life. The system has more than 4,100 licensed hospital beds, 6,400 physicians with active staff privileges and more than 26,000 employees. For more information about Texas Health, call 1-877-THR-WELL, or visit www.TexasHealth.org.