May 28, 2021
College professor says noticing the signs and being in tune with your body are key for stroke awareness
DENTON, Texas – April Becker doesn't fit the normal criteria for a stroke. She could have easily brushed off her symptoms — and faced a terribly different outcome. After all, a young woman in her 30s with no stroke risks could very well disregard symptoms, especially if she doesn't know what to look for. But thanks to immediate treatment received at Texas Health Presbyterian Hospital Denton, the college professor and neuroscientist is still educating students. And one year later, she's committed to sharing her story to raise awareness and help others.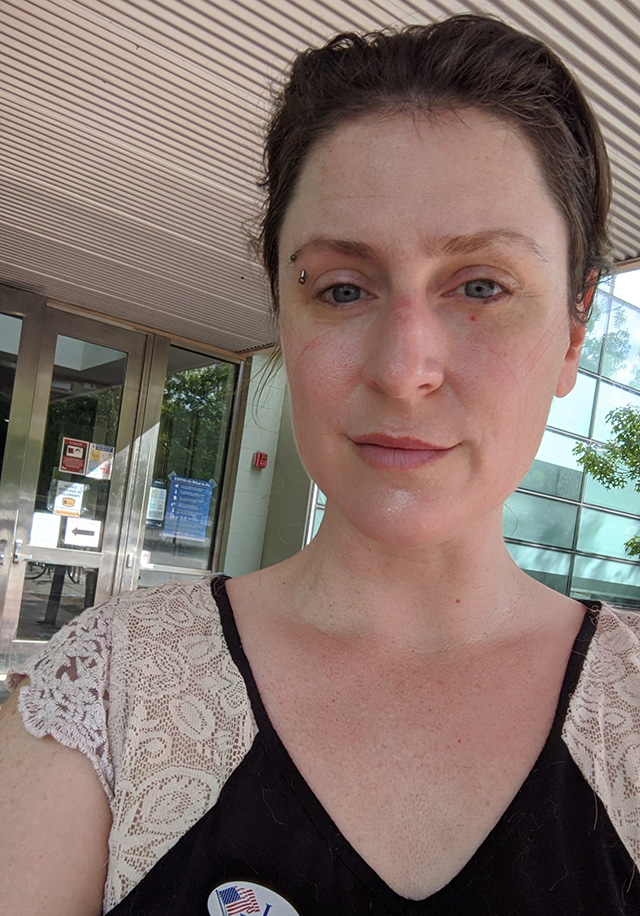 Oftentimes, younger stroke patients have larger and potentially more disabling strokes, because of the possibility of disabling individuals during their most productive years of life, said Texas Health Denton Stroke Coordinator Janet Adams, M.S.N., R.N., SCRN.
Last March, Becker was home alone when she felt a little lightheaded. "I was trying to text my husband, but there was a disconnect between my fingers and the buttons."
Thinking her smartphone was malfunctioning, she tried calling her husband, which was harder than usual.
"Since I work in neuroscience, I thought it might be stroke related, but that possibility seemed strange," Becker said. Just to be safe, Becker checked her speech by talking aloud.
"My words sounded slurred, and that's when I became alarmed."
When Becker finally reached her husband, who also happens to be a neuroscientist, he noticed her words sounded jumbled. Knowing the FAST signs — face droop, arm weakness, speech difficulty and time — Becker's husband called 911.
In less than 30 minutes, the couple arrived at Texas Health Denton — an advanced primary stroke facility designated by The Joint Commission. They were greeted by the hospital's stroke response team. Texas Health Denton's team includes an ED physician and neurologist, both on the medical staff of the hospital, ED nurses, EMTs, a CT technologist, phlebotomist, lab technicians and a pharmacist. The team performed a thorough evaluation of Becker's stroke symptoms, including a CT scan of her brain.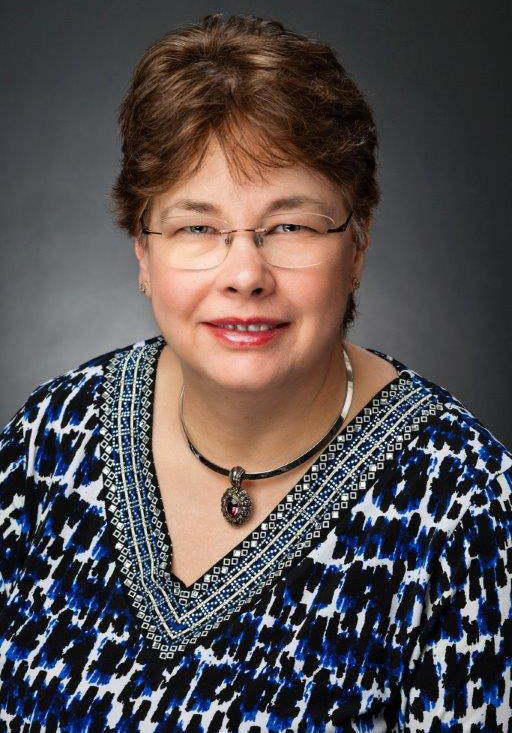 Texas Health Denton leaders have been committed to a quality program that encompasses the full spectrum of stroke care — diagnosis, treatment, rehabilitation and education. The external designation also highlights a facility's ability to stabilize and treat acute stroke patients with alteplase, which is an FDA-approved medication that dissolves clots and restores blood flow to the brain. Based on guidelines from the American Heart Association and the American Stroke Association, alteplase must be administered within 4.5 hours after the onset of stroke symptoms.
Becker's brain scan didn't detect a brain bleed, but her speech pattern remained irregular. Alteplase was administered, and almost immediately, Becker's speech returned to normal.
A few days after her stroke, Becker returned home and went back to work. In part, she credits her quick recovery to Adams. "She provided me with a holistic experience and educated me in the process. Her helping me navigate through this ordeal has been great."
As a stroke coordinator, Adams provides patients with personalized information and resources that promote a successful recovery and work to prevent future strokes, she said. "Her work ethic amazes me, and it was so rewarding to assist in her stroke recovery."
Part of her recovery is sharing an important message.
"You don't need a degree in neuroscience to recognize the signs of stroke," Becker said. "We just need to empower ourselves with knowledge and listen to our bodies."
Click here to learn more about stroke treatment at Texas Health Resources.
About Texas Health Resources
Texas Health Resources is a faith-based, nonprofit health system that cares for more patients in North Texas than any other provider. With a service area that consists of 16 counties and more than 7 million people, the system is committed to providing quality, coordinated care through its Texas Health Physicians Group and 29 hospital locations under the banners of Texas Health Presbyterian, Texas Health Arlington Memorial, Texas Health Harris Methodist and Texas Health Huguley. Texas Health access points and services, ranging from acute-care hospitals and trauma centers to outpatient facilities and home health and preventive services, provide the full continuum of care for all stages of life. The system has more than 4,100 licensed hospital beds, 6,400 physicians with active staff privileges and more than 26,000 employees. For more information about Texas Health, call 1-877-THR-WELL, or visit www.TexasHealth.org.