July 05, 2022
Data-driven approach supports national objectives to address social determinants of health
ARLINGTON, Texas — Texas Health Resources has been selected as a Healthy People 2030 Champion by the Office of Disease Prevention and Health Promotion (ODPHP) within the U.S. Department of Health and Human Services.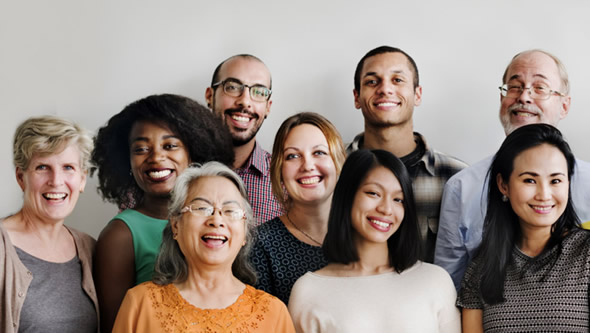 As a Healthy People 2030 Champion, Texas Health has demonstrated a commitment to helping achieve Healthy People 2030's vision of a society in which all people can achieve their full potential for health and well-being across their lifespan, according to the ODPHP.
"ODPHP is thrilled to recognize Texas Health for its work to support the Healthy People 2030 vision," said Rear Adm. Paul Reed, M.D., ODPHP director. "Only by collaborating with partners nationwide can we achieve Healthy People 2030's overarching goals and objectives."
Every three years, Texas Health conducts an in-depth Community Health Needs Assessment (CHNA) to analyze the needs and barriers to health status and outcomes across North Texas. The findings of this report are used to develop strategies to assist in closing gaps, inform the community about health services and resources, and develop partnerships and collaborations. The 2022 CHNA will be published this fall.
"Texas Health believes it's our social responsibility to improve the welfare of North Texas communities through disease prevention and health promotion strategies," said Catherine Oliveros, DrPH, Texas Health's vice president of Community Health Improvement. "We're honored that this work has been recognized in the public health community with the Healthy People 2030 designation."
"Our communities are complex and diverse both in the root causes of health inequities and the right solutions to address disparities," Oliveros added. "That's why we take a data-driven approach to develop solutions."
Over the past few years, Texas Health has provided more than $10.2 million in grants to community-based organizations located in underserved communities. The projects, administered through Texas Health Community Impact, aid in the design and implementation of programs that improve social determinants of health among community members, according to Oliveros.
"One of the greatest threats to an individual's health and well-being is having equitable access to quality healthcare," Oliveros said. "We work towards improving poor health outcomes by seeking to meet people where they live, work, play and pray."
Other Texas Health initiatives that help address the social determinant of health objectives of Healthy People 2030 include:
Healthy Education Lifestyle Program (HELP), which provides clinical care, resources and education and helps uninsured patients manage chronic conditions such as diabetes, high cholesterol and hypertension
Sexual Assault Nurse Examiner (SANE) program, an anti-sexual violence initiative that provides comprehensive services to sexual assault survivors and promotes healthy relationships and sexual education in local schools
Clinic Connect, a collaborative relationship with seven local non-profit community-based clinics that provides financial support and educational opportunities to improve the quality of and access to healthcare for more than 35,500 people underserved, vulnerable populations in our communities.
"Texas Health is committed to our Mission of improving the health of the people in the communities we are privileged to serve. This aligns perfectly with working toward the Healthy People 2030 overarching goals," said David Tesmer, Texas Health's chief community and public policy officer.
Healthy People 2030 is the fifth iteration of the Healthy People initiative, which sets 10-year national objectives to improve health and well-being nationwide. Healthy People Champions, such as Texas Health, are public and private organizations that are working to help achieve Healthy People objectives.
Click to learn more about Texas Health's community health improvement initiatives: texashealth.org/Community-Health.
About Texas Health Resources
Texas Health Resources is a faith-based, nonprofit health system that cares for more patients in North Texas than any other provider. With a service area that consists of 16 counties and more than 7 million people, the system is committed to providing quality, coordinated care through its Texas Health Physicians Group and 29 hospital locations under the banners of Texas Health Presbyterian, Texas Health Arlington Memorial, Texas Health Harris Methodist and Texas Health Huguley. Texas Health access points and services, ranging from acute-care hospitals and trauma centers to outpatient facilities and home health and preventive services, provide the full continuum of care for all stages of life. The system has more than 4,100 licensed hospital beds, 6,400 physicians with active staff privileges and more than 26,000 employees. For more information about Texas Health, call 1-877-THR-WELL, or visit www.TexasHealth.org.