Our Services
At Texas Health Spine Specialists, we provide a comprehensive approach to neck and back care to patients suffering from spine or musculoskeletal pain. We make it our business to fully understand your unique needs, and help you find relief from pain through the least-invasive approach possible.
Back, Neck and Spine Care

Acute and Chronic Spinal Pain Management
Cervical Epidural Steroid Injection
Caudal Epidural Steroid Injection
Cervical Transforaminal Epidural Steroid Injection
Facet Joint Injection
Fluoroscopic-Guided Hip Injection
Fluoroscopic-Guided Piriformis Injection
Lumbar Epidural Steroid Injection
Lumbar Facet Radiofrequency Ablation/Rhizotomy
Lumbar Transforaminal Epidural Steroid Injection
Medication
Medial Branch Block
Non-Surgical Spine Care
Sacroiliac Joint Steroid Injection
Selective Nerve Root Block (SNRB)
Selective Nerve Root Blocks (SNRB) to Promote Nerve Degeneration
Spinal Cord Stimulation to Numb the Pain Associated with Neuropathy or Ischemia
Trigger Point Injections
Thoracic Epidural Steroid Injection

Nerve Conduction Study
Physical Medicine and Rehabilitation
X-Ray

Injection for Knee Pain (Fluoroscopic-Guided)
Joint Injection Therapy
Non-Surgical Knee Care

ALIF: Anterior Lumbar Interbody Fusion
Anterior Cervical Corpectomy
Anterior Cervical Discectomy and Fusion
Cervical Laminaplasty
Cervical Posterior Foraminotomy
Kyphoplasty
Laminectomy
Lumbar Corpectomy
Lumbar Disc Microsurgery
Lumbar Inter-Body Fusion (IBF)
Lumbar Pedicle Screw Fixation
Lumbar Radiofrequency Neurotomy
Minimally-Invasive Lumbar Microdecompression
Minimally Invasive Spinal Surgery
PLIF: Posterior Lumbar Interbody Fusion
Posterior Cervical Fusion (PCF)
Posterior Lumbar Fusion (PLF)
Spinal Cord Stimulator Permanent Placements
Spinal Fusion (Lumbar Spine, for Care of Spondylolisthesis)
TLIF: Transforaminal Lumbar Interbody Fusion
Total Disc Replacement
Vertebroplasty
Conditions We Treat
The providers at Texas Health Spine Specialists can treat a wide variety of conditions that affect your body's spine and musculoskeletal system, from chronic back or neck pain to sports injuries to broken bones and degenerative conditions of the spine.
Acute and Chronic Neck Pain
Acute and Chronic Back Pain
Anatomy of the Spine
Arthritis of the Spine (Spinal Stenosis)
Degenerative Disc Disease
Herniated-Bulging Disc
Kyphosis
Lumbar Radiculopathy (Sciatica)
Low Back Pain
Neck Pain
Osteoporosis
Scoliosis
Spasticity
Spinal Deformity
Spinal Fracture
Spinal Infection
Spondylolisthesis
Spondylosis
Whiplash

Chronic Migraines
Headaches-Migraines
Nonunion
Osteoarthritis-Facet Joint Pain
Osteomyelitis

Osteoarthritis of the Knee

Degenerative Joint Disease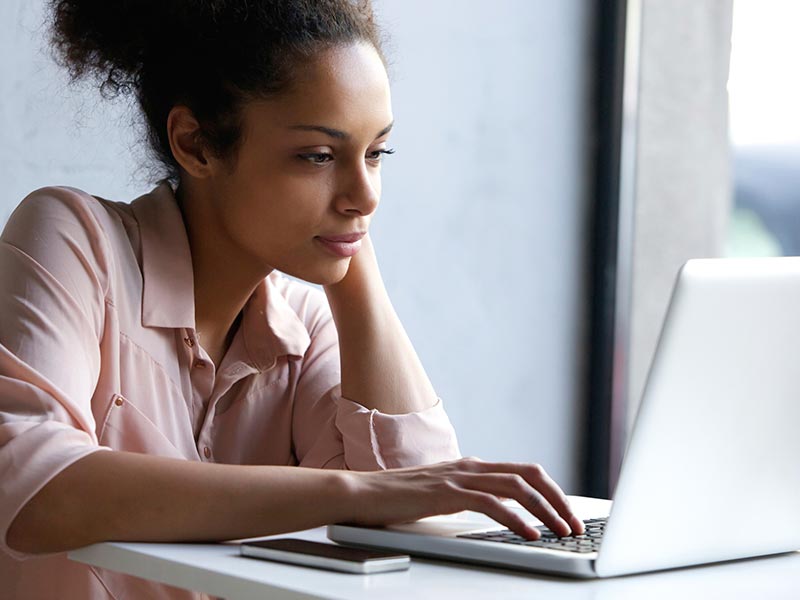 Educational Videos
Learn more about your condition and specific treatment options from the video library on Your Practice Online.
Patient Resources
At Texas Health Spine Specialists, we are committed to delivering quality neck and back care, and ensuring you are comfortable with your course of treatment. In addition to providing compassionate, personalized care, our goal is to offer resources and education to help improve your spine and musculoskeletal health.
At Texas Health Spine Specialists, we understand you want to have your office visit run as smoothly as possible. To help facilitate this process, we have provided our new patient forms here for you to download and complete before your first visit.

Simply click on the links below to download. Print, complete, and bring the forms to your appointment. In order to protect your privacy, please do not e-mail forms.

We believe in making it easy for our patients to focus on their treatment and regaining good health. Texas Health Spine Specialists accepts a wide range of insurance plans and various forms of payment, and will verify benefits prior to your appointment. Please call us at 940-323-3480 if you have any questions.

In order to use the payment portal to pay your bill, please have your statement and billing information readily accessible. For question or payments by phone, call us at 800-890-6034.

Below are also some trusted resources to help you when you are researching health information or finding out more about orthopedic treatments. Please contact our staff with any questions or concerns you may have.

Patient Testimonial: Debra Hardy

---

Back Surgery Gets James Back to Playing Golf

Advanced Spine Surgery Helps Patient Regain Active Lifestyle

James Downer

James Downer isn't one to let a few minor aches and pains get him down. The active 72 year old likes to play golf and take walks through his neighborhood. After undergoing a laparoscopic surgical procedure for some stomach issues in the summer of 2016, he was recovering well and back on the move. Then he started noticing tingling and numbness in his hands during his regular strolls.

"It was rather unsettling to have numbness all of a sudden, and especially when I was ready to feel good after my surgery," James said. "I went to visit my primary care doctor, and he ordered an X-ray."

Unfortunately, James didn't receive a clear-cut diagnosis after the testing. He went on with his daily activities until the symptoms got to be too bothersome. He ended up driving himself to the ER at Texas Health Presbyterian Hospital Denton in hopes of finally resolving the issue.

A CT scan showed compression of James' spinal cord from C3 to C7 (vertebrae). He was referred to orthopedic spine surgeon Michael Catino, M.D., of North Texas Neck and Back.

"James had never experienced spine problems but years of wear and tear had finally taken their toll," according to Dr. Catino. "Without decompression surgery to relieve pressure on his spinal cord, James' condition would only have deteriorated. An anterior decompression technique was performed by entering the spine from the front of the neck rather than using a typical back approach. This allowed for a shorter recovery period for James and less pain."

The 5-hour procedure still came with some downtime and rehab. James was left in a hard plastic collar for two months followed by a soft collar for three weeks, but he was pleasantly surprised at the lack of pain he experienced.

"I can't say enough good things about Dr. Catino and his work," James said. "He was very understanding and very knowledgeable. He told me everything that was going on and how he would address the problem. The way he performed the surgery through the front of my neck rather than the back — there's the knowledge I was talking about. I'm starting to play a few rounds of golf again. I'm just so happy with the outcome."

Providers employed by Texas Health Physicians Group practice independently and are not employees of Texas Health Resources or its hospitals.
Referrals
The physicians and staff at Texas Health Spine Specialists are committed to providing your patients with the highest level of care, and returning them to your practice with a positive medical outcome. Please call us at 940-323-3480 to refer your patient to our practice.