Texas Health Mansfield is a joint venture involving Texas Health Resources and AdventHealth.


Note: Facility Access Is Limited during COVID-19 Restrictions
Texas Health Mansfield is excited to announce that it is now open! Texas Health Mansfield is a four-story, nearly 200,000-square-foot hospital has an initial capacity of 95 beds. At a cost of $150 million, the campus also includes an 80,000-square-foot medical office building that will offer primary care and specialty practices. A variety of services are offered, including a 24/7 emergency room, general surgery, women's services, orthopedics, interventional cardiology, gastroenterology, imaging, lab and pharmacy.
Watch Texas Health Mansfield's Grand Opening
In lieu of a community celebration, Texas Health Mansfield donated the money that would have been used for a grand opening event to the following organizations:
Texas Health Mansfield is a joint venture of Texas Health and AdventHealth. The two faith-based organizations have a long history of collaboration and also share Texas Health Huguley Hospital Fort Worth South. Follow this link to view remarks given at the virtual grand opening.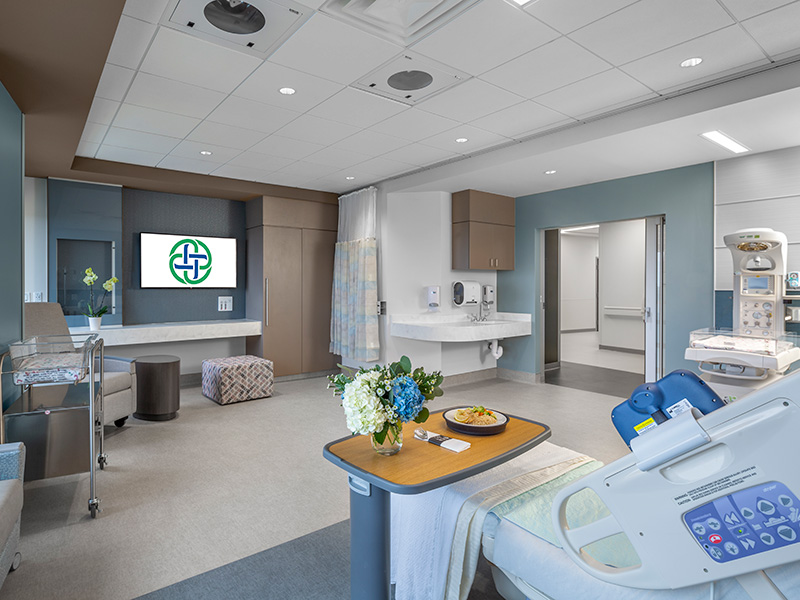 Schedule a Labor & Delivery Tour
To schedule a visit, use the link to complete the form or call 682-341-5400.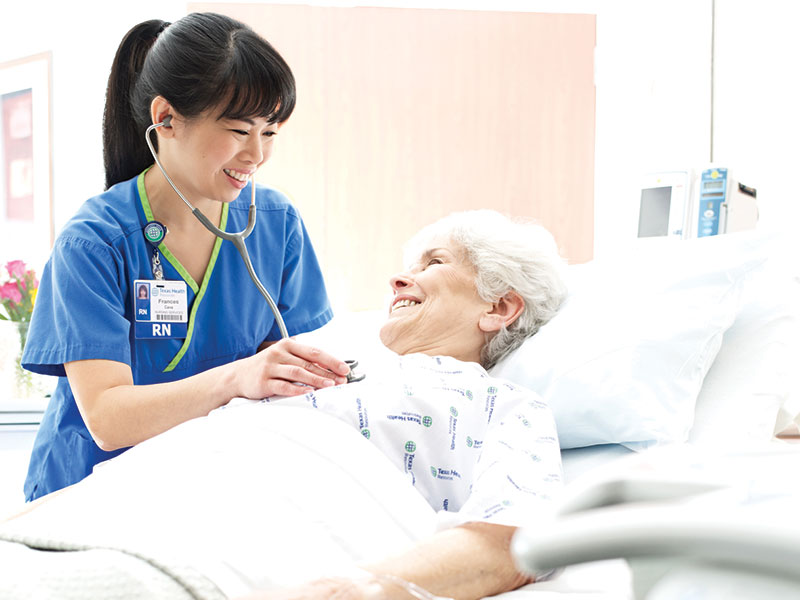 Kenneth Rose, President/Chief Executive Officer

Kenneth Rose

Kenneth Rose serves as president and chief executive officer of Texas Health Hospital Mansfield, being named to that role in June 2019.

Rose brings a wealth of experience to the position by having spent most of his career in healthcare. Previously, Rose served as vice president of ancillary services for Texas Health Huguley Hospital Fort Worth South where he led operations for several departments, including laboratory, radiology, therapy services, occupational medicine, outpatient surgery center, nutrition, wellness, human resources and marketing.

He has also served as administrative director of radiology services and the neuroscience service line for AMITA Health in Chicago, Illinois, a joint venture between AdventHealth and Alexian Brothers Health System. There, he also directed quality, finances and growth for the radiology and neuroscience services in three hospitals, in addition to radiology in three outpatient imaging centers and two satellite imaging sites. He has also directed an outpatient campus, which included urgent care, primary care and outpatient lab, radiology and therapy services.

Rose holds a Bachelor of Business Administration from Southern Adventist University in Collegedale, Tennessee, and a Master of Business Administration from Webster University in Orlando, Florida.

Rose and his wife, Alyssa, are parents to their daughter Sofia.

Stephanie Nelson, Vice President/Chief Financial Officer

Stephanie Nelson

Stephanie Nelson serves as vice president and chief financial officer for Texas Health Hospital Mansfield. In this role, Nelson is responsible for overseeing finance and hospital operations.

Previously, Nelson served as vice president and chief financial officer for Central Texas Medical Center (CTMC), located in San Marcos, Texas.

Nelson's career in healthcare began in 1991 as a controller at Mercy Regional Medical Center in Laredo, Texas. She transitioned in 1998 to El Centro Regional Medical Center in El Centro, California as controller and director of materials. In 2008, she joined Mary Washington Healthcare as director of financial planning and later joined CTMC as director of finance in 2015.

Edward Laue, M.D., Chief Medical Officer

Edward Laue, M.D.

Edward Laue, M.D., serves as interim chief medical officer of Texas Health Hospital Mansfield and chief medical officer for Texas Health Huguley.

Dr. Laue has served as Texas Health Huguley's vice president of medical affairs and chief medical officer since 2006. Dr. Laue's responsibilities include serving as a liaison between the hospital administration and the medical staff of more than 350 primary care and specialty physicians. He identifies potential improvements to patient care and safety and oversees current patient care and safety programs. As medical care continues to evolve, he evaluates and makes recommendations to enhance the hospital's ability to meet the medical needs of the community.

In 2007, he formed Huguley Medical Associates, which was recently rebranded to Texas Health Medical Associates, an employed physician group that currently has more than 40 primary care and specialty physicians in Burleson, Mansfield, Alvarado, Midlothian Grandview and Crowley.

In 2020, Dr. Laue was asked to be interim chief medical officer for Texas Health Hospital Mansfield, where he oversees the responsibilities of the medical staff, and is a liaison between the hospital and the practicing physician at the new healthcare facility.

He is a member of the board of directors for Community Hospice of Texas.

Before joining the administration of Texas Health Mansfield Hospital, Dr. Laue practiced obstetrics and gynecology. Dr. Laue spent six years in practice at Texas Health Huguley, where he was the chairman of the department of obstetrics and gynecology and served as the vice president of the medical staff. Prior to coming to Fort Worth, he practiced in San Diego, California for twelve years.

Dr. Laue earned a master of business administration with a healthcare emphasis from the University of Texas at Dallas, Naveen Jindal School of Management in 2013. He completed his internship and his residency in obstetrics and gynecology at Glendale Adventist Medical Center in Glendale, California. He earned his medical degree from Loma Linda University School of Medicine in Loma Linda, California. He received a B.S. in biology from Southwestern Adventist University in Keene, Texas.

Kristen Sutton, Vice President/Chief Nursing Officer

Kristen Sutton

Kristen Sutton, M.S.N, R.N., CCRN, NEA-BC serves as vice president and chief nursing officer for Texas Health Hospital Mansfield. Sutton is responsible in leading nursing operations and patient care for the hospital.

Previously, Sutton currently served as director of critical care and house supervision for AdventHealth Wesley Chapel, located in Wesley Chapel, Florida. In this role she led critical care operations, patient experience, safety and quality improvement.

Sutton began her career with AdventHealth in 2003 as a nurse technician before receiving her nursing degree. She served as a registered nurse in the cardiovascular critical care unit, radiology and as a nurse case manager prior to becoming the nurse leader for critical care operations. Sutton most recently completed her chief nursing officer fellowship with AdventHealth.

Sutton holds a Bachelor of Science degree in Nursing from the University of South Florida and a Master of Science in Nursing from Chamberlain University. A lifelong Floridian, she has a love for biking and the outdoors.