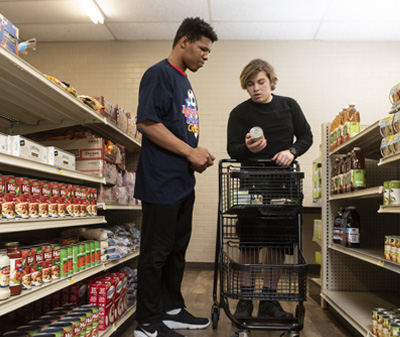 Texas Health is working with community partners to address issues including behavioral health and food insecurity in underserved populations of North Texas.
We're pleased to announce a new Request for Proposals (RFP) for $8 million in grants. Learn more about the RFP and other funding opportunities that become available here.
Organizations in the following counties are encouraged to apply: Collin, Dallas, Denton, Parker, Rockwall, Tarrant and Wise. A total of $6.5 million is available for distribution in these areas. In addition, Texas Health is investing $1.5 million toward capacity development and collaboration building in Erath, Johnson and Kaufman counties.
"Texas Health is committed to improving the health of the people in the communities we are privileged to serve with this $8 million investment," said David Tesmer, chief community and public policy officer. "These grants are one of the many ways Texas Health serves the community and, in particular, is working on innovative solutions to partner with North Texans for a lifetime of health and well-being."
The deadline for applications is Friday, Sept. 16, 2022. For more information, visit Texas Health Community Impact Grants and FAQs.