The YES Dallas Initiative (YES Dallas) is a collaborative project led by Texas Health Resources which aims to reduce barriers to physical activity by providing middle school age children in the Pleasant Grove community of Dallas with sports and nutritional resources to promote health and overall wellness.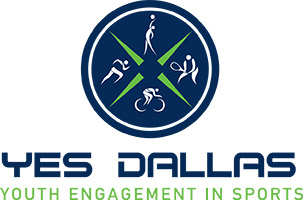 YES Dallas (Youth Engagement in Sports) is a new program aiming to increase physical activity and improve nutrition for middle school youth. The program is free to participants.
Eligibility:
Participants must:
Be in the 6th, 7th or 8th grade.
Live in or attend school in the Pleasant Grove neighborhood of Dallas.
Commit to being active for at least 60 minutes a day.
Complete two fitness assessments and surveys over a 6-month period.
Provide permission from parent/responsible guardian to participate.
Program activities:
Sample a variety of sports and fitness activities.
Participate in cooking demonstrations and nutrition classes.
Earn prizes for participation.
Read the press release about the grant and the initiative.

Contact us at YesDallas@texashealth.org.
Funding for YES Dallas is made possible by the U.S. Department of Health and Human Services - Office on Women's Health.