All weight-loss surgery programs at Texas Health have achieved one of the highest related distinctions in the United States.
By being named a member of the Metabolic and Bariatric Surgery Accreditation and Quality Improvement Program (MBSAQIP) by the American Society of Metabolic and Bariatric Surgery and the American College of Surgeons, all programs were put through an exhaustive review of clinical practices, patient outcomes and facility compliance with MBSAQIP standards. The weight-loss surgery programs also had to demonstrate that they provide advanced surgical options, as well as long-term follow-up treatment after a patient's surgery.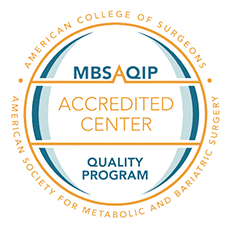 Get more information about the Texas Health Weight-Loss Surgery Program, or to schedule an appointment.