Bobbi Berg was strongly considering skipping her yearly mammogram this year, so the 78-year-old Azle woman questioned her friends at their weekly domino game.
"I'm asking them because they're my age or older, 'Do any of you still go get a mammogram?'" Berg said. "Some said 'No, not anymore.' A couple of them said, 'Yes, I have.' And so, I thought to myself, I'll go one more time. I'll go get this mammogram and then I'm done."
But her results proved unusual, prompting a second mammogram that identified a mass in one of Berg's breasts. A biopsy would later confirm she had cancer.
"I was in shock," Berg said.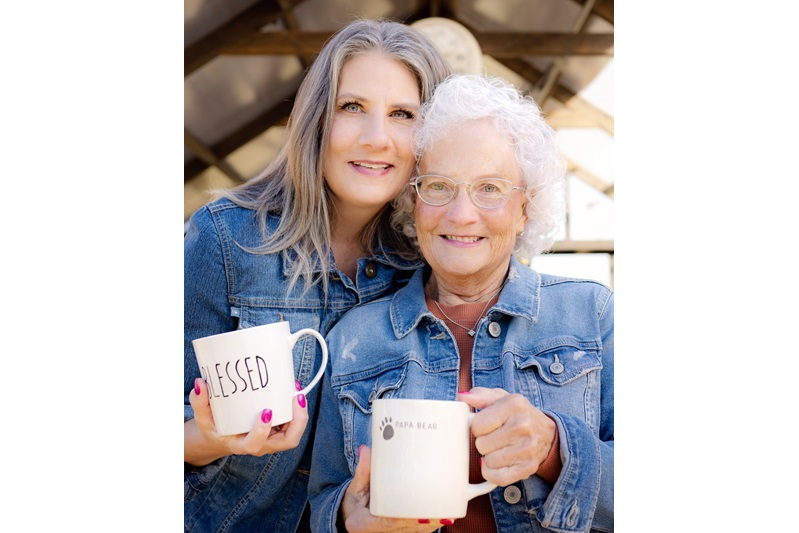 Today, Berg is cancer-free after undergoing a lumpectomy performed by Amelia Tower, D.O., FACOS, a breast surgical oncologist with Texas Health Breast Specialists, a Texas Health Physicians Group practice, and later radiation. She continues a preventive infusion treatment every three weeks to keep the cancer from coming back.
Tower said cancers caught early like Berg's have treatment options that are less invasive.
"She wanted, at her age, to do the most minimally invasive (treatment) that she could," Tower said. Berg chose a lumpectomy.
In performing the surgery at Texas Health Fort Worth, Tower used new optical coherence tomography technology that allowed her to evaluate in real time the tissue removed during the operation to confirm she didn't need to remove more. She also used a hidden scar technique, for which she is certified.
"Dr. Tower was so precise, thorough, caring and loving," Berg said. "My surgery was so neat you can hardly even find a scar."
A retired teacher's assistant, Berg is back to her busy lifestyle, walking five miles a day, quilting, gardening, teaching Bible study and making crafts with her daughter, Sheila Peltier, who battled breast cancer in 2015, at age 44. They even made Breast Cancer Awareness "mug rugs" – quilted coasters – as a thank you for Tower and her staff.
"My mom being cancer-free means so much," Peltier said. "I know I'll get to have her around for many more years. We love to go shopping together. We hang out, we love to do crafts together. So having all that time with her… I couldn't ask for more."
Peltier said when she went through her own cancer journey, her mother and father came to stay with her for nine months to help her.
"It was very important to me to be able to be here with her," Peltier said.
Tower said though the median age of breast cancer patients is 64, Berg's and her daughter's diagnoses show it can strike at any age. She said women should talk with their physicians before discontinuing yearly mammograms.
"We often see woman getting mammograms at age 90 and they have a great quality of life and they're living well and healthy," Tower said. "The age to stop screening with mammography should be based on each woman's health status rather than an age-based determination and should be a shared decision between the patient and physician."
According to the American Cancer Society and the American Society of Breast Surgeons, women should continue screening with mammography as long as their overall health is good and until their life expectancy is less than 10 years.
Berg and her daughter say they hope their story will show other women the importance of getting their yearly mammograms.
"At my age, you think it won't happen, but it does," Berg said. "I want everyone to know that no matter what your age, you need to follow through with your yearly mammogram so that you will stay healthy and get treatment if you need it."
To learn more or to schedule your annual mammogram, visit TexasHealth.org/BreastCare