Welcome to Texas Health HEB
Texas Health Harris Methodist Hospital Hurst-Euless-Bedford is committed to providing Northeast Tarrant County with a patient and family-centered approach to care. As a valuable health care resource to the community, we are pleased to offer complex care treatments and medical advancements in a variety of services. In addition to being a designated Level III Trauma Center, we've also added new behavioral health therapies at Texas Health Springwood Behavioral Health. Our dedication to your health and well-being goes beyond our hospital walls through established patient education programs to meet all of your needs.
Parking & Transportation
Free parking is available for all patients and visitors on the Texas Health HEB campus.
For more information on where parking is available, view or print a copy of the campus map.
Dining Options
---
Café
Location: Basement level
Monday through Friday: 7 a.m. – 2 p.m.
Closed weekends and holidays.
H.E. Beans
Location: First floor, hospital lobby
Monday through Friday: 6:30 a.m. – 2 p.m.
Closed holidays.
Fresh Market Café
Location: Basement level
Open 24/7. Offering sandwiches, snacks and beverages. Credit and debit cards are accepted.
Gift Shop
---
The Gift Shop
Location: First floor, hospital lobby
Monday through Friday: 8 a.m. – 7 p.m.
Saturday: 10:30 a.m. – 2:30 p.m.
Chapel
---
The Chapel
People of all faiths are welcome to use the chapel, located on the first floor of the hospital. If you need a chaplain, please ask the nurse or call 817-848-4000.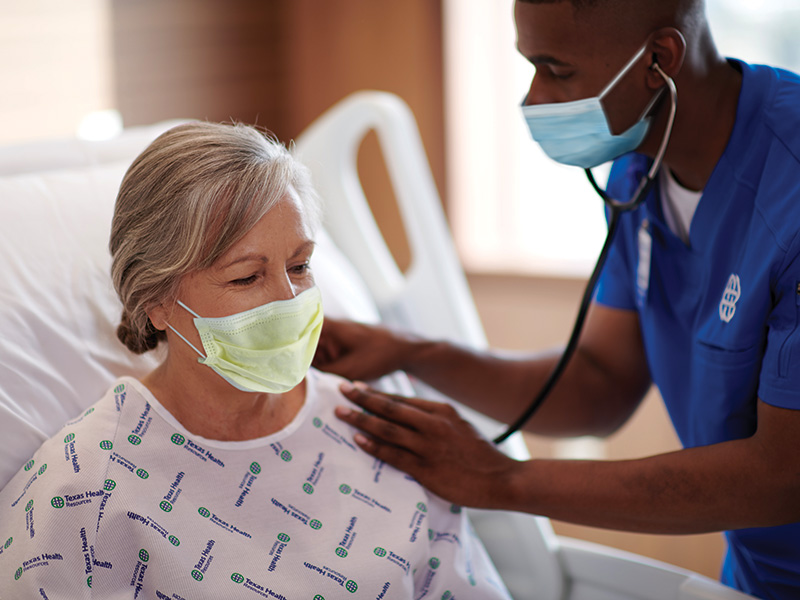 Visitor Guidelines & Your Upcoming Visit
We have modified many of our guidelines to help keep our patients, their visitors, our care teams and the entire North Texas community safe. Find information to help you prepare for your procedure or visit.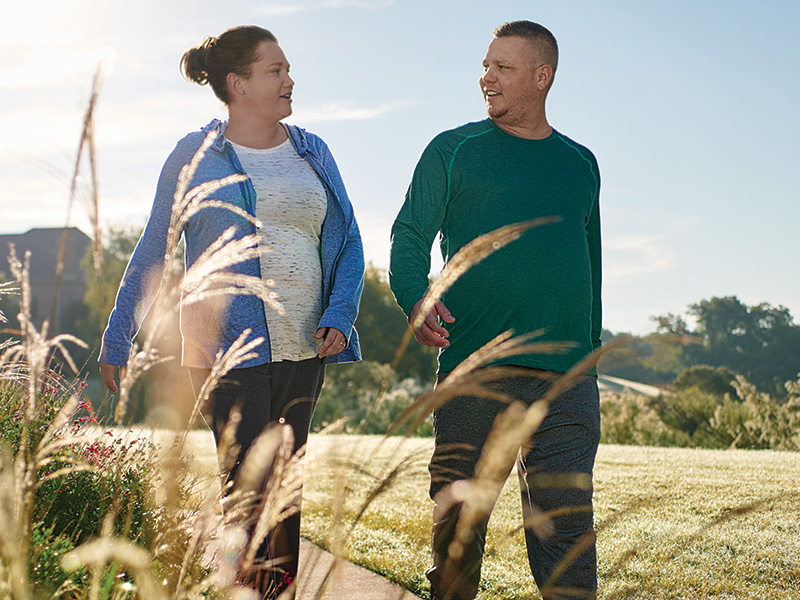 Heart care in the heart of HEB.
From general heart health wellness to advanced diagnostics and procedures, make your heart health a priority at Texas Health HEB.

Have a Texas Health HEB Baby
The first gift to your newborn should be the right hospital. Learn more about having a baby at our hospital.
Fraser Hay

Fraser Hay, FACHE, serves as president of Texas Health HEB. Hay was promoted to president in January 2018 after serving as vice president of professional and support services at Texas Health Plano. In this role, he provided oversight for all non-nursing operations and led strategic business development activities and service line development.

Hay was instrumental in the starting up of a physician-led Surgical Services Operations Committee to improve Perioperative Services' access and efficiencies. He also oversaw the development and implementation of a systematic campus refresh plan and furthered the hospital's service-line strategies to increase acuity and regional reach of care provided. Prior to joining Texas Health Plano, he served as the professional services officer at Texas Health Southwest.

Hay holds a Bachelor of Business Administration degree in finance from the University of Oklahoma and a master's degree in health administration from Trinity University in San Antonio. He completed a residency with INTEGRIS Health in Oklahoma City.

Hay remains active in his professional and personal communities by serving on the boards of the North Texas Chapter of the American College of Healthcare Executives (ACHE) and Dallas-Fort Worth Hospital Council (DFWHC). He also serves his local church, Good Shepherd Catholic Community in Colleyville, as a member of the Pastoral Advisory Council. Hay has been honored as Young Healthcare Executive of the Year by the North Texas Chapter of ACHE in 2015 and DFWHC in 2017.

Outside of work, he enjoys spending time with his wife, Lindsay, and their three young children.

Julie Balluck, Chief Nursing Officer

Julie Balluck

Julie Balluck, M.S.N., R.N., NEA-BC, serves as chief nursing officer at Texas Health Harris Methodist Hospital Hurst-Euless-Bedford, having moved into that role in Feburary 2020.

Balluck began her tenure with the system in 1999, starting as a staff nurse and rising through the ranks at Texas Health Presbyterian Hospital Dallas to become director of surgical services from 2010 to 2017, and then associate chief nursing officer in 2015. She subsequently served as interim chief nursing officer in 2019.

Balluck improved the consumer experience at Texas Health Dallas by increasing patient experience scores for two inpatient post-surgical departments from 55th percentile to 80+ percentile (one of highest in the hospital) in less than two years. She also oversaw consistent year-over-year ambulatory surgery patient experience scores within threshold or above.

Balluck planned and oversaw significant facility construction projects there, including a perioperative services expansion and renovation of the sixth-floor medical-surgical unit. She also advanced and grew strategic initiatives, including planning for that hospital's fourth American Nurses Credentialing Center Magnet designation in 2020, and oversaw market growth for service lines including orthopedics, trauma, heart and vascular, neurosciences, surgical services and women's and infants.

She holds an honors in nursing diploma from Sheridan College School of Nursing in Mississauga, Ontario, a bachelor of science in nursing at Ryerson University in Toronto, Ontario, and master of science in nursing from the University of Texas at Arlington. She is currently enrolled in the doctor of nursing practice (administration) program at the University of Texas Health Sciences program in Houston.

Balluck lives in Dallas with her husband, Terry, and their three school-age sons. The family stays busy attending the boys' activities including academic competitions, lacrosse and soccer. The Ballucks also like to travel and camp at state parks, and make a drive to her childhood home in Canada every summer.

Scott David Lloyd, Chief Quality and Medical Officer

Scott David Lloyd, M.D.

Scott David Lloyd, M.D., M.B.A.,

is chief quality and medical officer of Texas Health HEB.

He was previously medical director for care management at North Texas Specialty Physicians (NTSP)/Silverback for four years. In this role, he provided medical oversight of the utilization management, disease management and complex case management for over 80,000 Medicare Advantage members. During this period, he also was medical director of the Care N' Care Insurance Company.

While at NTSP/Silverback, Lloyd developed a nationally recognized community paramedicine program with emergency medical services provider MedStar that closes gaps in care for many local Medicare members. He also led the development of a palliative care program for the plan membership.

Lloyd also served as a hospitalist with Texas Health Physicians Group, working primarily at Texas Health Fort Worth. He is board certified in internal medicine and is a veteran of the United States Air Force.

He is a graduate of the University of Texas Medical School at San Antonio and holds a Master of Business Administration degree from the Neeley School of Business at Texas Christian University.

He and his wife, Jennifer, live in Arlington.