Where Can I Grow My Practice?
Texas Health is a trusted name that represents quality care. As a healthcare leader in North Texas, it's the health system more consumers choose for care than any other in a 16-county service area.
To stand out from competitors and grow a thriving practice, THPG physicians can rely on the strength of the Texas Health brand, as well as dedicated marketing support.
Employed physicians at THPG work with a team of experts from Texas Health responsible for:
Branding
Advertising
Media relations
Internal communications
Omni-channel marketing
Website presence
Social Media
We focus on growing the business, allowing you to focus on providing quality care.
THPG supports physicians with the tools and resources they need to do their best professionally and enjoy more of their personal time outside of practice.
And, as an intentionally good place to work, THPG is committed to helping physicians achieve a healthy work-life balance. That effort has been recognized nationally by the Coalition for Physician Well-Being through the Medicus Integra® Award.
Why is Texas Health Physicians Group a Great Place to Practice Medicine?
Proactive Leadership Guidance and Support

Meeting the demands of practicing medicine while efficiently running the business of a practice on their own burns out many healthcare providers. When physicians join THPG, they find a proactive organizational culture where physicians have a voice and feel supported.

How? THPG is led by physicians where physician feedback helps us regularly address needs and develop practical solutions that work in today's delivery of care. Also, THPG fosters excellence with professional development opportunities for physicians to grow at the practice, hospital and system levels.

Seamless Operational Support

A vast network of resources from Texas Health supports the integrated system with THPG physicians.

Medical Expertise: Transparent knowledge-sharing keeps THPG physicians aware of best practices, changing regulations and medical advancements that help a practice thrive.

Robust Benefits: Personal benefits, including 401(k) matching, great health plans and a competitive bonus structure for quality work. But also, robust marketing support for practice providers to generate new patient pipelines.

Administrative Support: Recruitment teams help physicians find, hire and onboard excellent support staff, including practice managers and referral coordinators, so they can focus on growing a practice.

Work-life Balance: THPG provides regular training to improve the efficiency of a practice and help reduce physician burnout factors like after-hours chart work.

Effective use of technology improves practice efficiency. THPG-led innovations include "SmartForm" templates within the EMR platform that streamline documentation of common chronic conditions and help physicians quickly capture applicable quality measures during patient visits.

THPG's award-winning video visits platform has helped THPG physicians maintain—or even exceed—their pre-pandemic patient volumes.

Patients also benefit from our technology solutions with access to video care visits, easier online scheduling and secure access to their personal medical records to allow them to effectively participate in their own care, and help physicians efficiently manage patients' continuity of care.
Why Should I Practice at Texas Health Physicians Group?
Reputation for Providing Excellent Care

Texas Health facilities have earned a reputation as great places to work and for excellent patient care at regional and national levels. Medical practices that bear the Texas Health shield benefit from that reputation through positive association. Recent recognitions include:

2022 Medicus Integra Award for Physician Well- Being -- one of 10 organizations in the country to be recognized for efforts to support physician well-being
2022 Texas Medical Association Foundation (TMAF) John P. McGovern Champion of Health Award, for THPG's video visits platform
2022 Fortune magazine ranking at #4 for Best Workplaces in Texas in the "Large Company" category
2022 American Hospital Association (AHA) Foster G. McGaw Prize for Excellence in Community Service
2022 The Joint Commission's Gold Seal of Approval® for Neurotrauma Certification for Texas Health Harris Methodist Hospital Fort Worth, the first facility in the U.S. to earn this certification

Commitment to Safety for Better Clinical Outcomes

As a high reliability organization (HRO), THPG developed Reliable Care Blueprinting™ to help inpatient care teams provide the same safe and reliable experience every time and every place for every person, and we have broad-based involvement in national accountable care organizations (ACO) to which we align our quality measures. THPG also assists physicians by reporting to the Centers for Medicare & Medicaid Services (CMS) on their behalf, including the Merit-based Incentive Payment System (MIPS) for newer members. We also offer specialty specific quality incentive bonuses that can add more to a physician's annual compensation. THPG also understands that future success is based on intentional network design and integration, so we build new technological solutions to improve access across our network and leverage automation in delivering evidence-based clinical care.
Join Us
Primary Care Physicians interested in having your practice acquired by THPG and joining THPG.
Opportunities at Texas Health Physicians Group
Physician Employment Opportunities with THPG.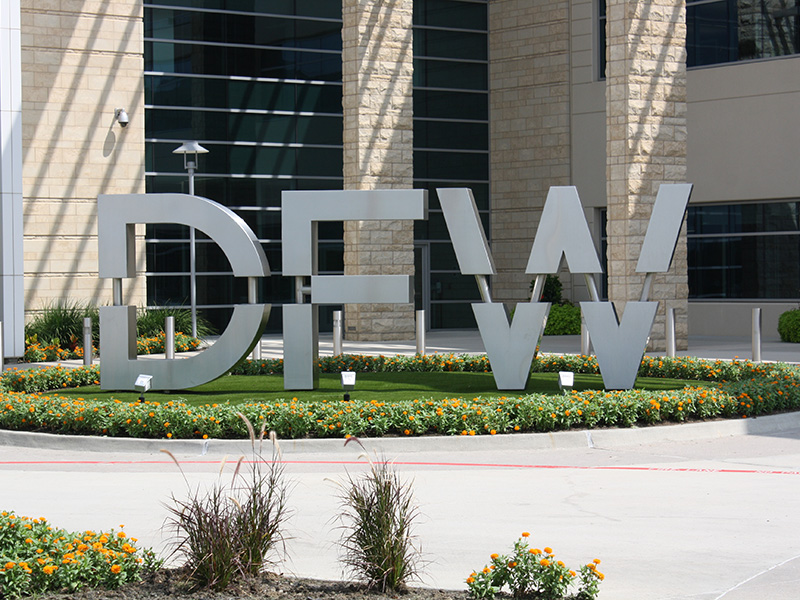 About the Dallas – Fort Worth Metroplex
Learn more about life and recreation in the Dallas/Fort Worth Metroplex.


Texas Medical License Information
The Texas Medical Board requires all physicians to carry proper licensing before they can practice. You can find a full overview and the application link on the Texas Medical Board website.
Additional Information. A DEA certificate is required to prescribe controlled substances. Information is available at the U.S. Department of Justice, Diversion Control Division website.