Influenza season impacts everyone.
From the millions of Americans who catch the flu each year and the tens of thousands who die from complications to the businesses that grapple with increased employee sick days and the risk of on-site spread of infections, the human and financial toll is great.
This season, with the COVID-19 pandemic impacting North Texas and the world, protecting yourself and employees from the flu is more critical than ever. And getting a flu vaccine, along with washing your hands frequently, is simply the best way to prevent getting and transmitting the flu.
But, for many, obtaining the vaccine is not easy. That's why through our Faith Community Nursing and Health Promotion program, Texas Health has provided thousands of flu vaccines at no cost to people with limited or no access to healthcare since 2003. This year, we're focusing on communities that are at higher risk for COVID-19 and influenza.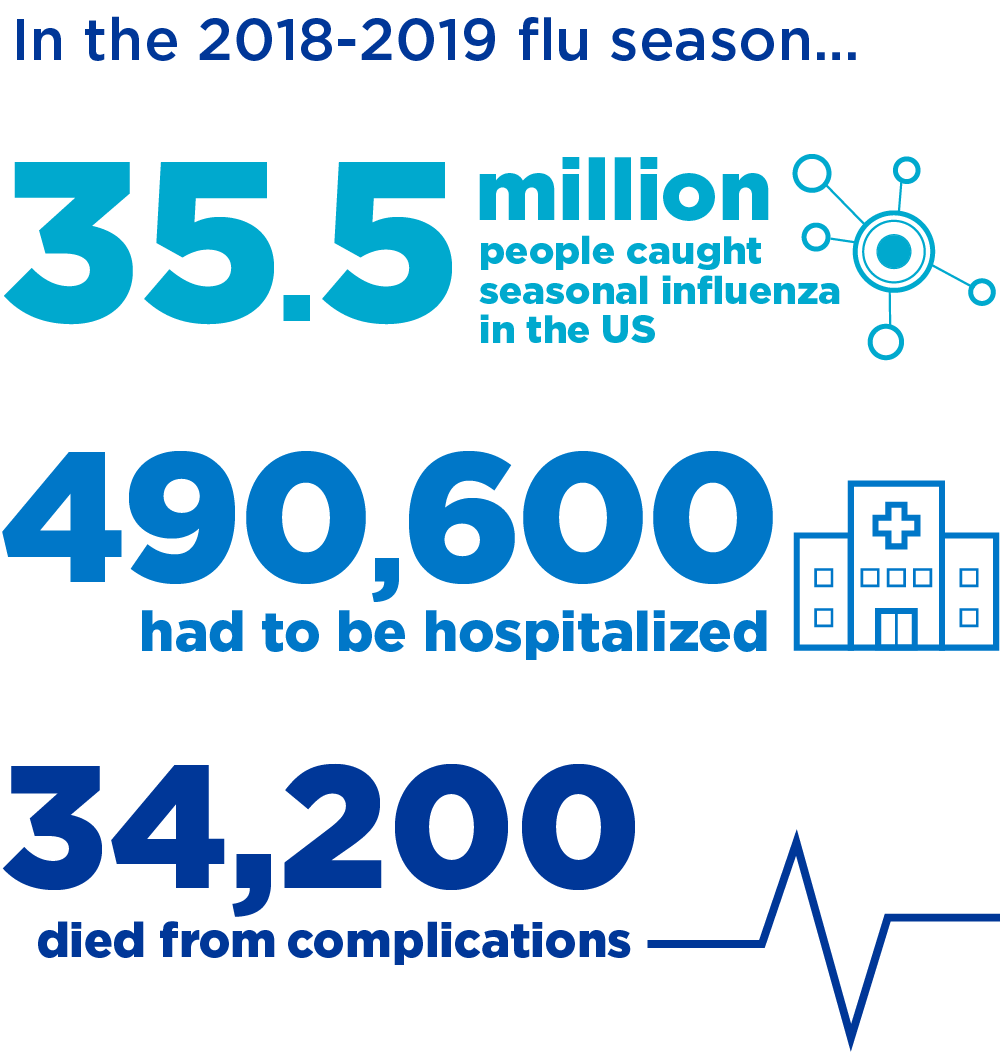 At-risk communities, many of them with a need for healthcare but no nearby options, were identified using COVID-19 data and insight from our Community Health Needs Assessment. We're working with houses of worship to expand clinics from single congregation-focused to community-wide. We're also scheduling clinics during food pantry hours and other community events to encourage strong participation and utilizing parking lots and outdoor areas for vaccine clinics.
The response has been overwhelming. In October we provided hundreds of vaccines at clinics hosted by congregations including Southmont Baptist Church in Denton, Oakdale United Methodist Church in Stephenville, First United Methodist in Cleburne and the Islamic Association of North Texas in Dallas.
Businesses can also play an active role in creating a safer, healthier flu season, too. By educating employees on the importance of getting the vaccine – and making it easier for them to get vaccinated – businesses can help drive down overall case numbers and diminish the severity of illness, making it more likely that infected employees can recover at home instead of at a hospital.
Individuals can learn more about navigating cold and flu season here. Businesses interested in resources to educate employees about the flu vaccine can email OpenSafe@TexasHealth.org. More information on recognizing flu versus COVID-19 symptoms can be found here.