Texas Health offers two types of urgent care to meet your needs:
Breeze Urgent Care

Breeze Urgent Care centers are conveniently located near you throughout our North Texas communities.

DispatchHealth

DispatchHealth, in conjunction with Texas Health, brings urgent care right to your home.
Check the boxes below to determine which option works best for you and your schedule.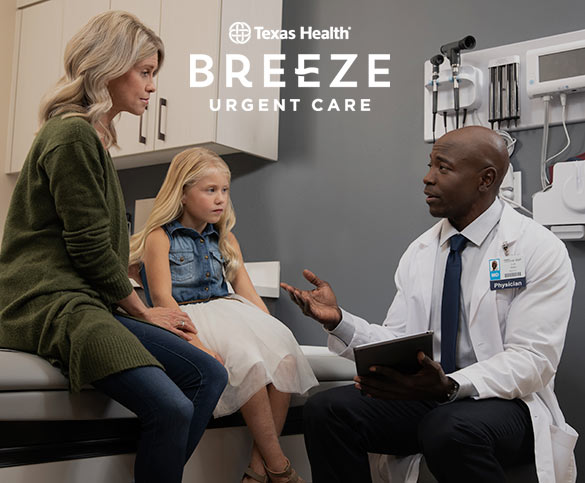 Breeze Urgent Care offers modern conveniences.
Little to no wait time. Typically, you are in and out in under 30 minutes.
When medications are prescribed, you generally leave with them in hand.
A designated clinical concierge is with you from arrival to departure, showing you to your exam suite, answering questions, bringing you a cup of tea if you would like and personalizing your overall experience.
Open 8 a.m. to 8 p.m., 365 days a year.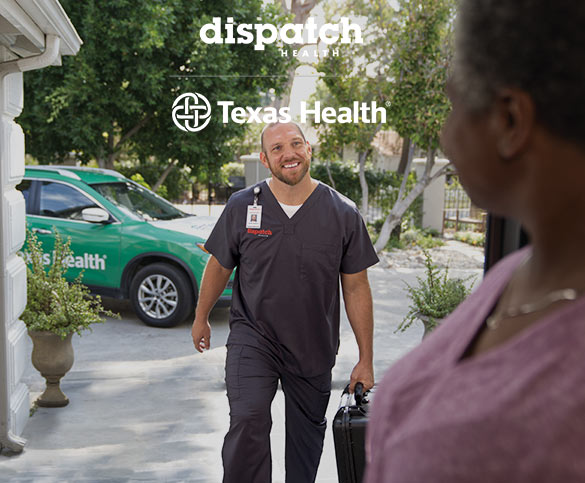 DispatchHealth brings urgent medical care to you.
Qualified medical team comes right to your front door, usually within a few hours.
Equipped with the tools needed to provide care in the comfort of your own home.
Prescriptions are called in to your pharmacy and the team updates your doctor.
Testing and treatment for COVID-19 available.
Open 8 a.m. to 10 p.m., 365 days a year.
Is It an Emergency?
If you are experiencing any of the following symptoms, please call 911 immediately.
Shortness of breath
Severe trauma or bleeding
Severe abdominal pain
Drug overdose/accidental poisonings