Predictive models have played a tremendous role in helping government leaders, public health officials and healthcare systems reach decisions about how to best prepare and respond to the COVID-19 pandemic. At Texas Health, our Enterprise Data & Analytics team evaluates new data and adjusts our COVID-19 models and operational dashboard daily to provide insights and inform our decisions.
But because models use predictive analytics based on data and assumptions, they change and evolve constantly. And, because each model is built on a wide range of methodologies, format and time frames, making sense of the results and drawing conclusions about what the future has in store can be a challenge.
Over the last eight months, experts have learned that combining multiple forecast models into a single ensemble forecast results in the most accurate projections. That's why the Centers for Disease Control and Prevention (CDC) is working with partners like the COVID-19 Forecast Hub to publish weekly forecasts aimed at predicting the number of new COVID-19 deaths, hospitalizations and cases over a four-week period. The CDC then publishes a weekly summary of these predictions on its website to help inform public health decision making.
These are the predictions as of Oct. 15: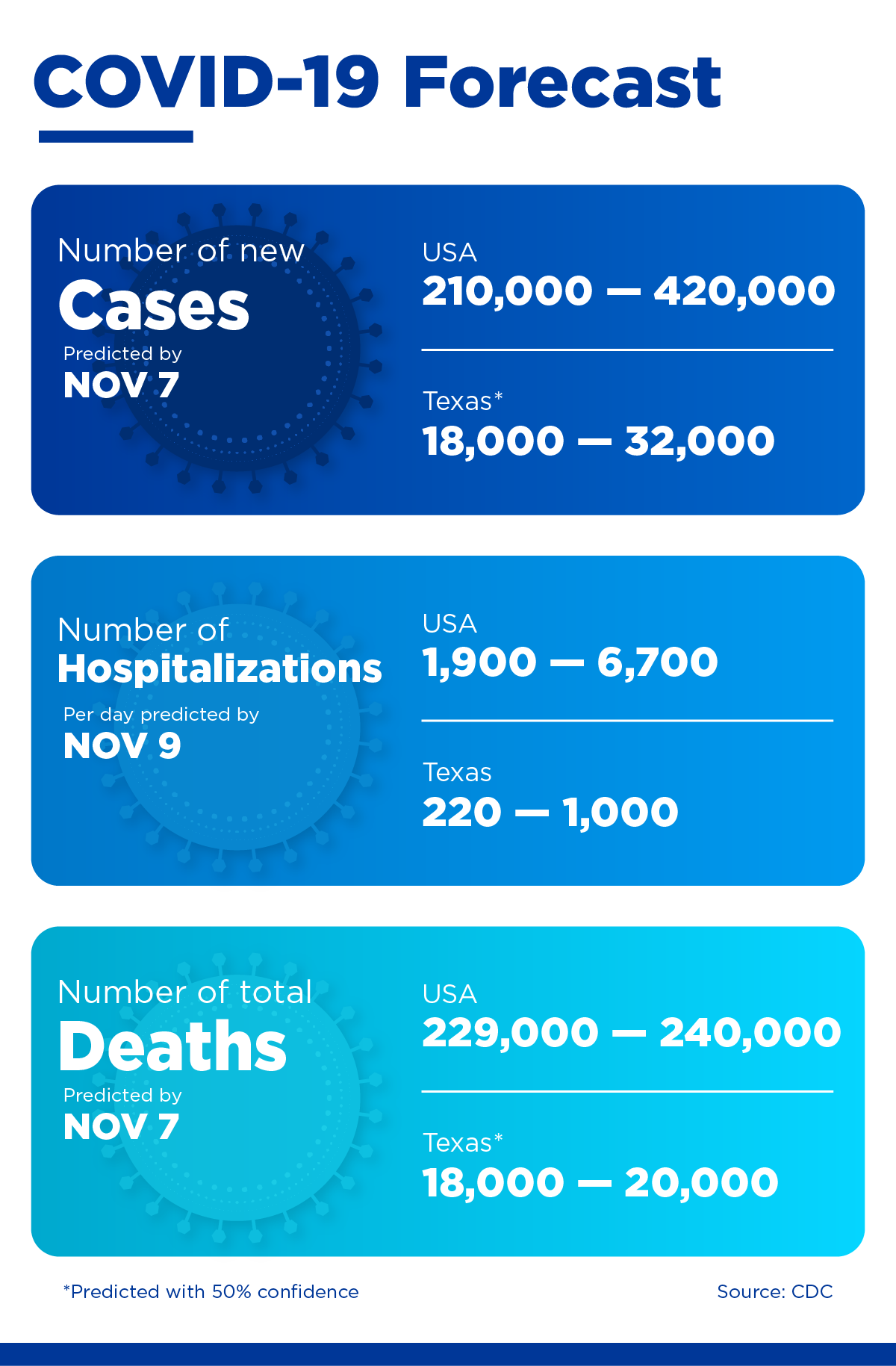 Based on various models, data and research we've studied, it appears our recent COVID-19 increases aren't because more people are going out shopping or traveling. Rather, the cause appears to be that people are letting their guards down, becoming lax in wearing masks, maintaining safe distancing and hand hygiene. We must all do what we can to remain vigilant about safety precautions and encourage others to do so as well.