One-year-old Rhett has had quite the journey since his birth and been filled with miracles.
Rhett, Texas Health Dallas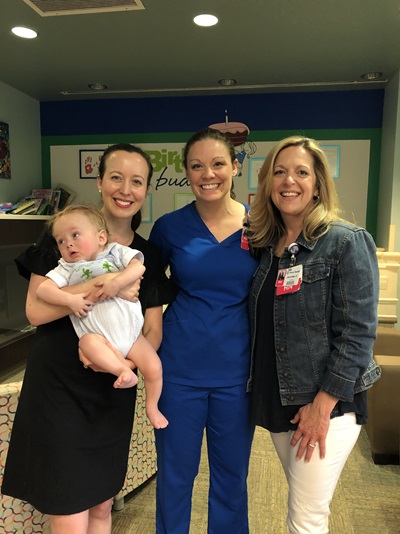 Rhett is a one-year-old, who is full of joy, laughter and not to mention, he's a cutie PIE! Rhett's mom, Courtney, shared that her journey with Rhett was filled with miracles:
"At 18 weeks pregnant, my water broke. We had two options: deliver Rhett early or try to remain on bed rest for the next fifteen weeks. I remained on bed rest until I was admitted to Texas Health Dallas at 23 weeks. Doctors and nurses monitored Rhett, particularly the amniotic fluid level since this fluid allowed his lungs to develop.
"Things were progressing well, until at 26 weeks, we received news that Rhett's lungs were underdeveloped—if we had made it to 34 weeks gestation, he would still only have 25 percent chance of survival. We continued to pray and hope Rhett's lungs would be developed enough to where when he's delivered, he would be screaming. Rhett was delivered via a C-Section weighing 3 lbs. Doctor's reminded us that his condition was critical and every hour of the day meant that there's a chance we may lose him.
"By God's grace and outpouring of prayers from our loved ones, Rhett graduated from the neonatal intensive care and was moved to the special care nursery, and eight weeks later we were able to bring our sweet Rhett home. A heartfelt thank you to the nurses and physicians for taking such great care of Rhett. We couldn't have made it without the amazing love and support from each and every one of them."