Welcome to Texas Health Azle
Texas Health Harris Methodist Hospital Azle offers convenient, quality care close to home for Northwest Tarrant and Parker counties. The hospital is designated as both a Level IV Trauma Center and Level III Stroke Center; and our long-standing commitment to the community includes the implementation of patient education programs focused on sustainable lifestyle changes and chronic disease management.
Parking & Transportation
Free parking is available for all patients and visitors on the Texas Health Azle campus.
For more information on where parking is available, view or print a copy of the campus map.
Dining Options
---
Cafeteria
Location: main hospital
Monday - Friday

Breakfast
7 a.m. – 9:30 a.m.
Lunch
11:30 a.m. – 1:30 p.m.
Grill
Location: main hospital
11:30 a.m. – 2 p.m.
Snack Bar
7 p.m. – 3 p.m.
Saturday and Sunday
Breakfast
7 a.m. – 9:30 a.m.
Lunch
11:30 a.m. – 1:30 p.m.
Grill
Location: main hospital
11:30 a.m. – 2 p.m.
Gift Shop
---
Main Hospital Gift Shop
Location: main hospital lobby
Operated by Texas Health Azle Auxiliary and staffed with volunteers. Hours are based on volunteer availability.
9 a.m. – 2 p.m.
Chapel
---
Hospital Chapel
People of all faiths are welcome to use the chapel. If you need a chaplain, please ask the nurse.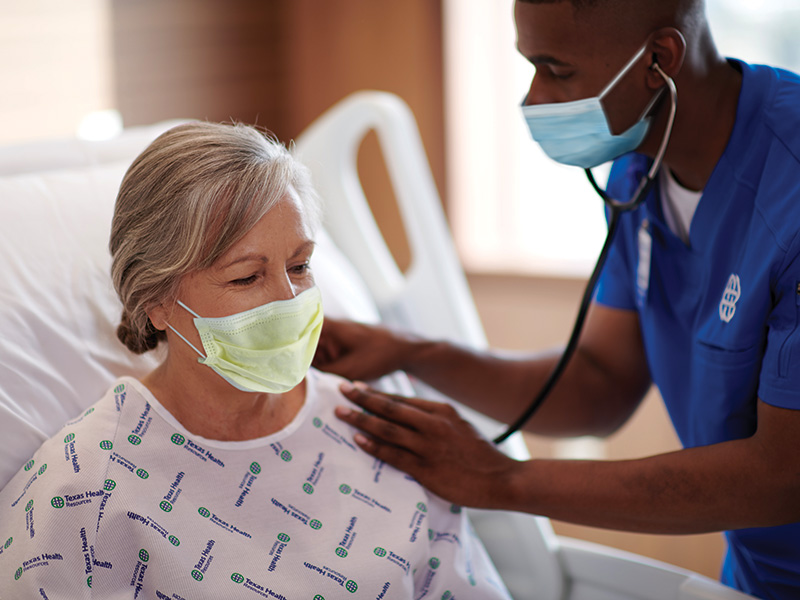 Visitor Guidelines & Your Upcoming Visit
We have modified many of our guidelines to help keep our patients, their visitors, our care teams and the entire North Texas community safe. Find information to help you prepare for your procedure or visit.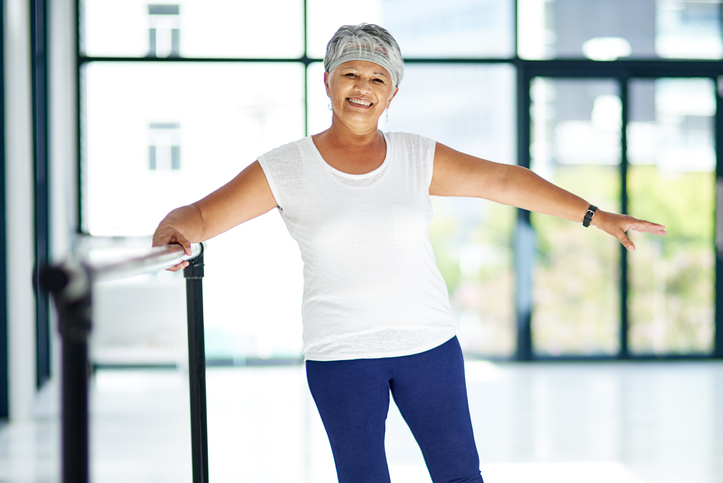 Rehabilitation
From aquatic therapy to orthopedic and neurological rehabilitation, our comprehensive rehabilitation programs offer personalized care plans, compassionate support, motivation and education to help you regain your independence safely and quickly.
Tonya Sosebee, Chief Operating and Chief Nursing Officer

Tonya Sosebee

Tonya Sosebee, M.S.N., R.N., NEA-BC, serves as chief operating and chief nursing officer at Texas Health Harris Methodist Hospital Azle.

Sosebee previously served as Texas Health Azle's interim chief nursing officer. As a key member of the entity leadership team, she was responsible for leading Reliable Care BlueprintingTM initiatives both locally and at the system level, and actively participates in workforce planning to ensure efficient staffing levels in all departments.

She brings more than 25 years of nursing experience, including 19 years in leadership roles. Sosebee began her career as a staff nurse at Cook Children's Healthcare System in Fort Worth. She joined Texas Health Azle in 2013, as the director of the Medical/Surgical and Intensive Care Unit and more recently, served as associate chief nursing officer.

Sosebee is also actively involved in the community through her work as a member of the medical care team with Kidd's Kids and the Friends of Azle Council.

She received a master's degree in nursing from Walden University in Minneapolis, Minnesota, and a bachelor's degree from The University of Texas at Arlington.

Harry Dollahite, Chief Quality and Medical Officer

Harry Dollahite

Harry A. (Andy) Dollahite, M.D., is the chief quality and medical officer at Texas Health Harris Methodist Hospital Azle. In this role, he works closely with hospital and physician staff leadership to promote clinical excellence and safety in patient care. He also works with Texas Health leadership around the system to advance clinical initiatives.

Dollahite served the Fort Worth community as a board-certified orthopedic surgeon from 1989 until 2013, serving on the medical staff at Texas Health Fort Worth. He then retired from clinical practice and joined Texas Health Fort Worth's executive leadership team as associate CMO in September 2014. He will continue to serve in that supportive role, in addition to his responsibilities at Texas Health Azle.

Dollahite graduated from Texas Christian University prior to attending the University of Texas Medical School in Houston. He then completed an orthopedic surgical residency at the Campbell Clinic Foundation/University of Tennessee program. In 2016, Dollahite graduated in the first cohort of Physicians Lead!, Texas Health's physician leadership development program.