June 08, 2022
Prestigious award highlights high-level performance and quality cardiac care at eight system facilities
ARLINGTON, Texas — With heart disease being the leading cause of death in the United States, Texas Health Resources is addressing the problem with quality, science-based guidelines for treating heart attack patients. This focus on quality care helped eight Texas Health facilities earn this year's American College of Cardiology's National Cardiovascular Data Registry (NCDR) Chest Pain – MI Registry Performance Achievement Award.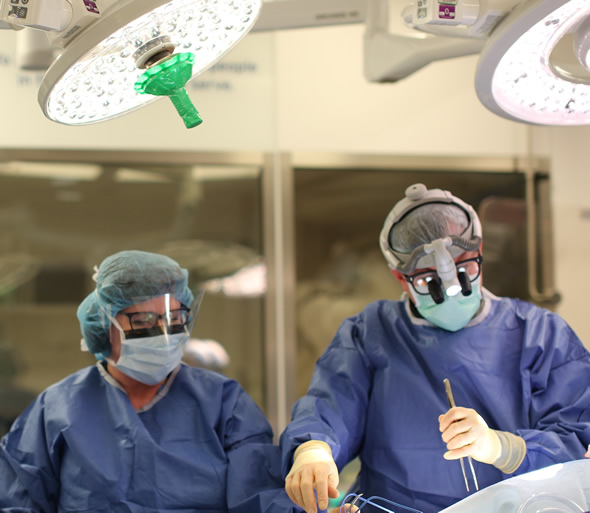 More than 360,000 Americans died of heart disease in 2018.
The national award annually recognizes hospitals that provide a high standard of care for patients suffering a heart attack, which is when a blood clot in a coronary artery blocks blood flow to the heart.
"This award recognizes our commitment to compassionately addressing the needs of cardiac patients and partnering with North Texans for a lifetime of health and well-being," said Kirk King, Hospital Channel chief operating officer. "Of course, our motivation is solely driven by the desire to provide patients with quality care and essential resources to get them back to enjoying life."
The award also confirms that the recognized facility has reached an aggressive goal of treating patients as outlined by the American College of Cardiology/American Heart Association clinical guidelines and recommendations. Detailed guidelines include giving aspirin to heart attack patients upon arrival and discharge in the ER, timely restoration of blood flow to a blocked artery, smoking cessation counseling and cardiac rehabilitation.
According to recent statistics published by the American Heart Association, more than 360,000 Americans died of heart disease in 2018. Hitting closer to home, recent statistics from the Centers for Disease Control and Prevention reported more than 50,200 Texans lost their battle against heart disease in 2020.
"North Texans should be empowered with education and awareness when it comes to serious medical conditions, including heart attacks," said Sunita Koshy-Nesbitt, M.D., M.B.A., Hospital Channel chief quality officer and a clinical cardiac electrophysiologist. "When we lose one life after choosing to ignore the signs and symptoms of heart disease, that's one too many. We're committed to providing North Texans with quality cardiac care they need and deserve."
With more than 400 facilities recognized across the country this year (with Platinum serving as the highest level*), eight of the recipients are Texas Health hospitals:
Platinum Performance Achievement Award recipients (only 240 hospitals in the nation honored)
Silver Performance Achievement Award recipients (only 85 hospitals in the nation honored)
A full list of recipients will be highlighted in the U.S. News & World Report's "Best Hospitals" edition, as well as in an upcoming issue of Cardiology magazine.
Follow this link to learn more about the heart health and wellness programs offered at Texas Health facilities.
* The performance award has three levels, with Platinum being the highest form of recognition for adhering to guideline recommendations and overall quality of care provided to heart attack patients:
Platinum: two consecutive years (2020 and 2020) performing at the highest level of standards for specific performance measures
Gold: two consecutive years (2020 and 2021) performing at the top level of standards for specific performance measures
Silver: four consecutive quarters (during 2021) performing with distinction for specific performance measures
About Texas Health Resources
Texas Health Resources is a faith-based, nonprofit health system that cares for more patients in North Texas than any other provider. With a service area that consists of 16 counties and more than 7 million people, the system is committed to providing quality, coordinated care through its Texas Health Physicians Group and 29 hospital locations under the banners of Texas Health Presbyterian, Texas Health Arlington Memorial, Texas Health Harris Methodist and Texas Health Huguley. Texas Health access points and services, ranging from acute-care hospitals and trauma centers to outpatient facilities and home health and preventive services, provide the full continuum of care for all stages of life. The system has more than 4,100 licensed hospital beds, 6,400 physicians with active staff privileges and more than 26,000 employees. For more information about Texas Health, call 1-877-THR-WELL, or visit www.TexasHealth.org.