As 42-year-old Shedrick Ross rested in bed on a warm April morning, he received an important phone call – a message of hope and a chance at a better quality of life. There was a kidney waiting for him. But instead of joy and relief, fear and anxiety clouded his brain. Shedrick pondered how COVID-19 could possibly jeopardize his future, along with impacting the lives of so many others.
"I shed some tears that day. I was so afraid of the coronavirus pandemic, I almost didn't accept my match for a kidney," said Shedrick. "Then I remembered a Bible passage that said we sometimes have to be courageous and step out on faith."
That leap of faith led Shedrick to choose Texas Health Harris Methodist Hospital Fort Worth for his kidney transplant.
"Mr. Ross was extremely tired, and he had the burden of performing dialysis at home for several years," said Jaswinder Rattan, M.D., a transplant nephrologist on the medical staff at Texas Health Fort Worth. "With routine doctors' appointments and dialysis treatments, he couldn't maintain employment or simply engage in normal activities with his family. That's all a distant memory now."
Leaving the past behind
Shedrick suffered from end-stage renal failure and membranous glomerulonephritis – a rare kidney disease that develops when inflammation of the kidney structure causes problems with the kidney's function. He received his first kidney transplant in 2018, but continued to need dialysis treatments, twice a week, from home.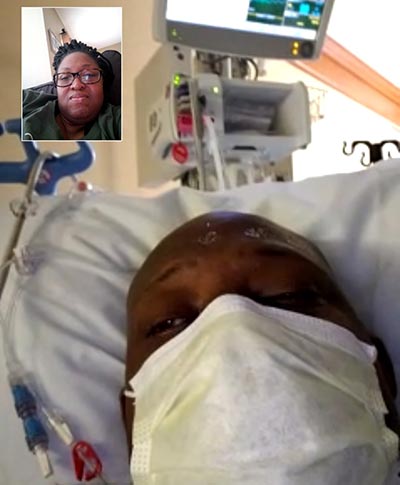 "I was doing okay, I just wasn't improving, so I was put back on the kidney transplant list," said Shedrick.
"Even though Mr. Ross was in good spirits, he was still limited," said Tariq Khan, M.D., a transplant surgeon on the medical staff at Texas Health Fort Worth and a member of Texas Health Surgical Care, a Texas Health Physicians Group practice.
"If there was a better option out there, the Texas Health Fort Worth transplant team was committed to providing it for Mr. Ross and his family."
That better option came with a second kidney match.
Looking forward to the future
After a three-hour kidney transplant surgery, Shedrick said he woke up, full of energy, just five hours later.
"I felt invincible, and I couldn't wait to get out of bed and walk out of the hospital," he said. "I thought I was doing okay with the first kidney transplant, but with the second, it's a completely different feeling. I feel like a teenager again."
Shedrick appreciated ICU nurse Julie Sawyer's support as well.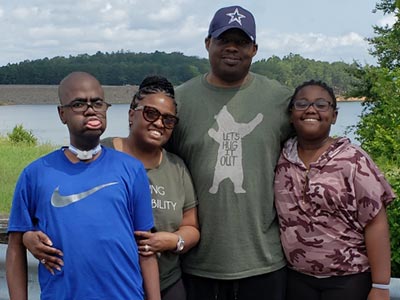 "She never left me alone," Shedrick said. "She was wonderful, attentive and never complained the entire time. That meant so much to me and my family."
Julie said she's humbled to know her actions toward Shedrick contributed to his positive experience.
"Throughout the COVID-19 pandemic, I've seen an increase in fear and uncertainty, even in the already fast-paced intensive care unit," Julie said. "It's a priority and a pleasure to take a little extra time to address the needs of my patients."
Understanding the kidney transplant process
With his two kidney transplants, Shedrick has a total of four kidneys, a quirk that most people don't realize about kidney transplants.
"It's called a heterotopic transplant, meaning the kidney is placed in a different location from the existing kidneys," Khan said. "To limit the number of procedures done, the kidneys are never removed, unless they are causing severe problems, such as uncontrollable high blood pressure or an infection. Mr. Ross suffers from neither."
Two months post-surgery, Rattan said Shedrick is doing amazingly well.
"Mr. Ross is no longer on dialysis, and in the near future, he'll be able to rejoin the workforce," said Rattan. "But most importantly, he's participating in activities with his family and enjoying life once again, to the fullest."