We're taking these steps and more every day.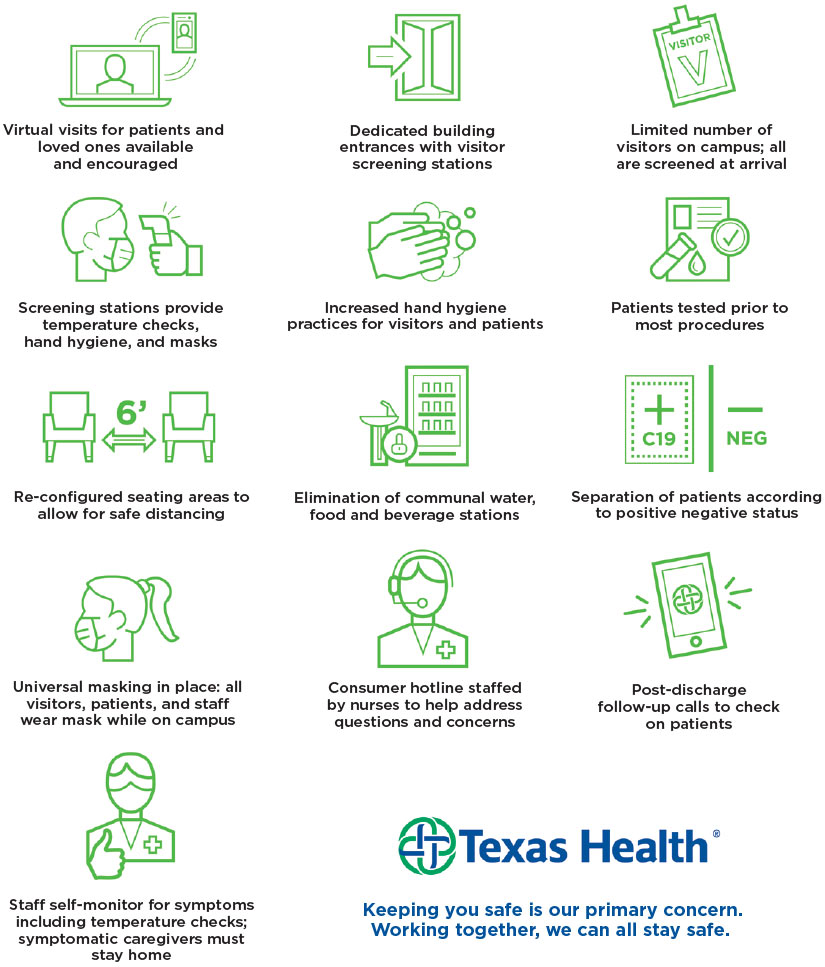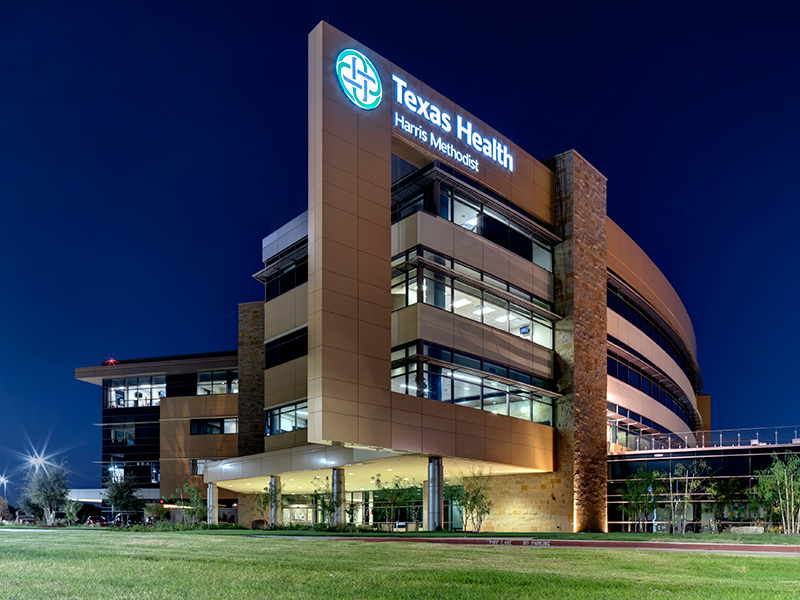 Your Upcoming Hospital Visit
We have modified many of our procedures to help keep our patients, their visitors, our care teams, and the entire North Texas community safe. Find information to help you prepare for your surgery or procedure.


Questions about Coronavirus (COVID-19)? Call the Texas Health Coronavirus Hotline Monday - Friday, 7 a.m. – 7 p.m. to speak with a nurse.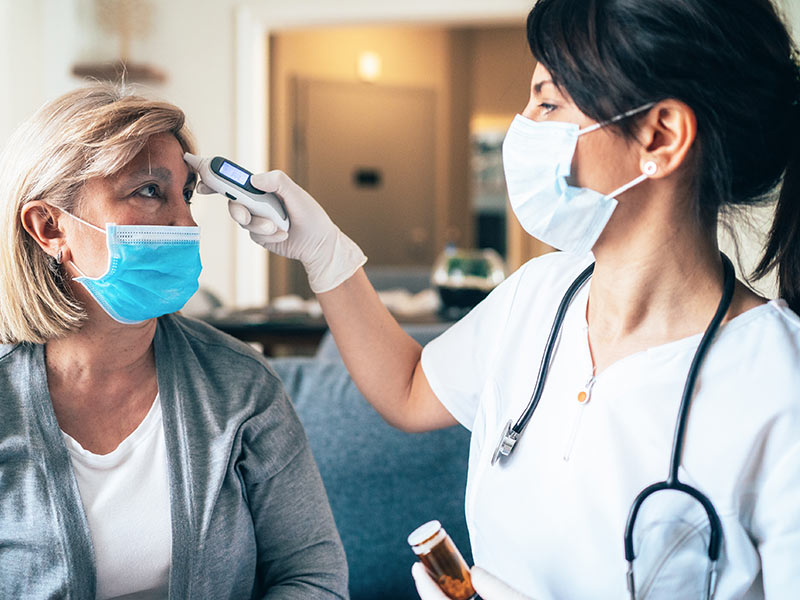 COVID-19 Resources
Find information on COVID-19 symptoms, testing, visitor policies, safety and more.
Your Pregnancy and Delivery during COVID-19 Precautions
What to expect when you arrive at the hospital for a maternity stay.
Texas Health Family Care & Texas Health Physicians Group Patients
New resources are available to Texas Health Physicians Group patients including virtual visits.

Back to Work Guidelines
Business in DFW is back. We created this guide to help businesses reopen safely and with confidence.