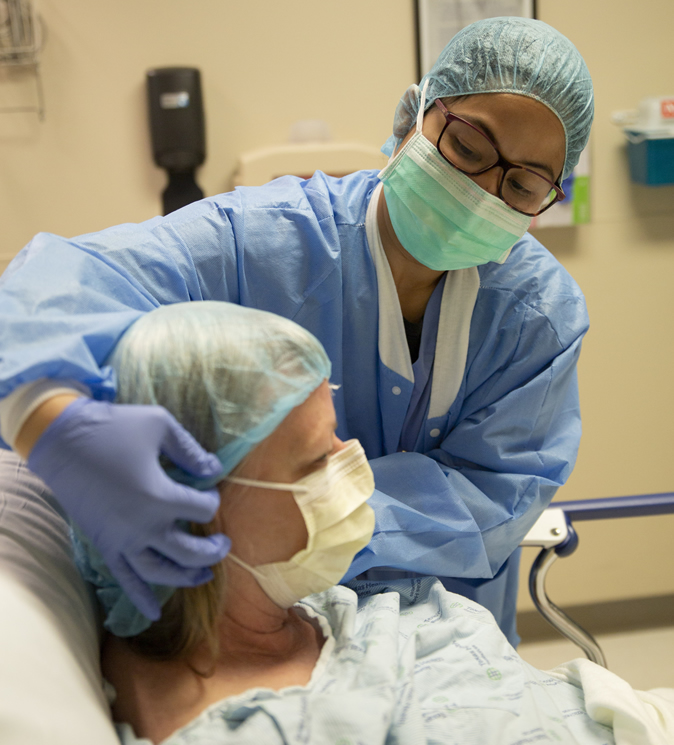 Donate now to the Texas Health COVID-19 Response Fund
Your generous assistance will help thousands of front-line Texas Health workers as they respond to the pandemic with courage and professionalism.
On Behalf of the Entire Texas Health Community, Thank You for Considering a Generous Donation!
Since this pandemic began, our health care workers have selflessly served the community every day. As this fight continues, they remain in need of help with food, shelter, daycare and critical equipment as they continue to provide their best care for our patients. Your donation to the COVID-19 Response Fund supports our evolving work to ensure the health and well-being of our entire Texas Health community.
$25
Cost to feed two employees for a day
$300
Daily chaplain service for workers and patients
$500
An employee's discounted weekly hotel rate
$1,000
A month of daycare for a frontline worker
$15,000
Daily cost of PPE to protect frontline workers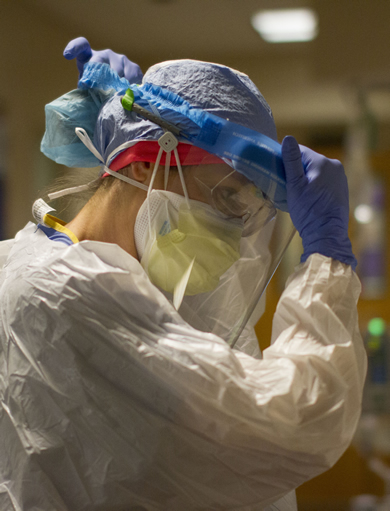 About the Texas Health COVID-19 Response Fund
We continue to be humbled and overwhelmed by the many who have reached out to see how they can help as we battle COVID-19 and work to protect the health of our community. The Texas Health COVID-19 Response Fund helps us accomplish multiple goals as we continue to evolve and adjust our efforts.
By focusing on our employees' most immediate, pressing needs — safe shelter, food and nutrition, daycare — the Fund supports the day-in, day-out needs of these heroes as they continue caring for our patients and our community. The Fund also helps us meet surging medical equipment needs and evolving resource and allocation requirements during these challenging times.
As this fight continues, support for our front-line staff makes a difference to them and those they treat. Sustained support from our donors helps protect our caregivers as they bravely show up every day to serve our patients.
More Ways You Can Help Today

Corporate Support
If your company would like to support Texas Health front-line workers with monetary or in-kind assistance, please email COVIDCorporateSupport@texashealth.org.

Sponsor Employee Pantry Event
Sponsor a hospital employee pantry, email COVIDPantry@texashealth.org. Produce and grocery boxes must be provided by a local restaurant, food bank or grocery supplier.

Donate Meals
If your organization or company would like to feed employees for a shift or donate individual meals to a facility, email COVIDMeals@texashealth.org.

Say 'Thank You'
Help us to recognize front-line workers by sharing your heart and a message of hope and gratitude online.

Medical Supplies
If you are a medical supplier or have medical supplies for sale or donation, email COVIDSupplies@texashealth.org. (Please note that we're unable to accept homemade masks.)

Give Blood
Giving blood during the pandemic is still safe and helps save lives. Visit the American Red Cross or Carter BloodCare now to find out how.