For more than a decade, Dr. Kimberly Barksdale cared for the children in Allen through her pediatrics practice, and touched the lives of many families.
Countless members of the Allen community were blessed by her compassion, commitment and service through the years. To honor Kim's legacy, Texas Health Presbyterian Hospital Allen is creating a memorial park and community outreach endowment to honor her service.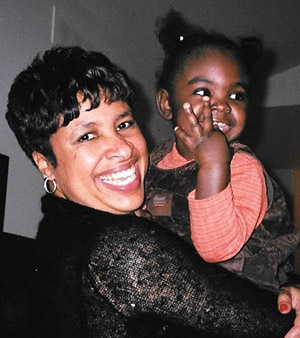 Kim's family and friends ask for your help in making this project a reality.
The endowment, in partnership with organizations such as Allen Community Outreach (ACO) and the Allen Independent School District (AISD), will fund health education programs and outreach activities important to children, teens and parents in the community. Initial endowment funding will include:
Four to six educational sessions annually on health and wellness topics at the ACO Lecture Series beginning in spring/summer 2020.
An annual three-day flu shot program at ACO in the fall beginning in 2020.
Two Allen ISD Parent University lectures each spring.
Your gift will also support the construction of a children's park located at Texas Health Allen, where Kim's memory can live on for years to come. Solely funded through philanthropic donations, the park will provide a place for play and reflection as part of Texas Health Allen's commitment to create a healing environment for patients and their families.
The fundraising goal for this project is $350,000 with $250,000 for the endowment and $100,000 to fund playground construction. Gifts can be one-time donations or multi year.

It is our hope that the Dr. Kimberly Barksdale Endowment & Playground will be a lasting legacy to honor Kim's memory letting her family know how much the Allen community appreciates the impact of her contributions now and in the future for the health of the children in the community.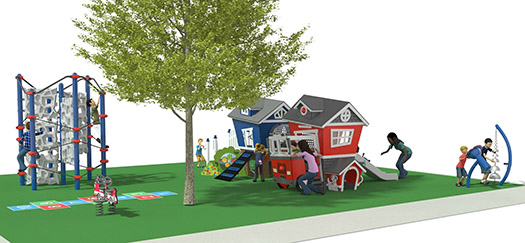 "Kim made Texas her home," explained her sister, Kristi Sharp. "She didn't have kids of her own, so she really took to her patients and called them her kids. The meaning of this project is for them—a place for them to remember her. Kim was passionate about serving underprivileged and underserved families, and this project will allow us to continue to do that in her memory."
About Dr. Kimberly Ann Barksdale
1959-2017
Kimberly Ann Barksdale was the first of three daughters born to Allen Barksdale, Sr. and Nellie Hunt in Detroit, Michigan. Kim excelled at school and, early in her childhood, set a goal that she would become a doctor. She received her bachelor's from Florida Southern College in Lakeland, Florida, and later graduated from Michigan State University College of Human Medicine.
Kim practiced medicine in Las Cruces, New Mexico and Sherman, Texas before settling in Allen, Texas, where her pediatrics practice was highly regarded.
Kim had a zest for life that was infectious. She loved her work, her family, snow skiing, traveling the world, shopping and healing her patients. She served on several hospital boards and pediatric organizations. Kim was a long time member of the Texas Ski Rangers and served as the executive secretary of the National Brotherhood of Skiers.
In 2009, Kim was diagnosed with leiomyosarcoma and began the fight of her life. Her strength and positivity throughout the years, along with the support of her friends, family and physicians were amazing. After an extensive, courageous fight, she passed away at home in the arms of family.
Words of Remembrance from the Community
"I remember long ago Kim standing up for me—the little boy with the thick glasses—when some older kids were picking on me. To read Kimberly was a pediatrician helping and still looking out for children brought a smile to my face."
"Dr. Barksdale was an angel to us. My daughter would always want to hide in the exam room to play and Dr. Barksdale would come in and play right along with her. She had such a special way of communicating with her and making her feel independent and important. We loved her so very much and are grateful we got to know her."
"We appreciated Dr. Barksdale so very much and the impact she had on our community. I'm a school counselor and I spoke with many of my students that were upset over their pediatrician passing. I was not surprised to hear so much love and heartache these children had for her. To hear these kids talk about her speaks VOLUMES to the impact she had."
"I've been a patient at Allen Pediatrics since I was 3 years old, and I'm going on 22 and applying to medical school myself. Dr. Barksdale, you always believed in me. You always supported me in all my ambitions and new experiences, always encouraged me to keep going. You were the best mentor and role model a girl could as for."
"Dr. Barksdale was a breath of fresh air when my daughter and I met her. She has been caring for our daughter since she was a baby and I remember asking her can you continue to be her doctor when out of high school. She laughed and said 'Yes, I keep and take care of my babies.'"