Procedure resolved bulging discs, relieved compression on his sciatic nerve and even removed a spinal cyst.
He would cling to the side of his tow truck each step of the way as he walked from the cab to the end of his truck, where he would load a car that needed a lift.
"The police officers at the accident scene would shake their head at me and say, 'Joe, be careful,'" Joe Bellows, 67, recalled. "I've worked hard all my life and had back problems for decades."
Joe knew he had to get help when the pain got even worse over a six-month period. At one point, he found that he had to place chairs every 30 feet in his impound lot, because he couldn't make it to the other end without assistance. For this speed walker, hands-on business owner and active dad, the pain was so intense that it kept him from living the life he wanted.
Several physicians told him a spinal fusion was probably his most likely path. Joe had even spoken with a surgeon in Germany on a recommendation from a friend, but after reviewing CT scans and MRI results, that surgeon said Joe's spinal issues were too complicated for the procedure in which Joe was interested.
"Then I went to see Dr. Hotchkiss, and said, 'Well, I guess I'm here for a fusion,'" Joe recalled, "and then Dr. Hotchkiss said, 'Joe, I think I can fix your pain without a fusion.'"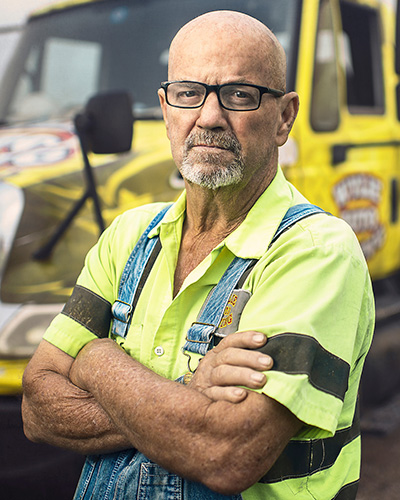 In surgery at Texas Health Presbyterian Hospital Dallas, William Hotchkiss, M.D., a physician on the medical staff who specializes in cervical, thoracic and lumbar spine disorders, was able to bring Joe relief through fixing bulging discs, relieving compression on his sciatic nerve and even removing a cyst on Joe's spine that had not shown up on scans.
"Joe had a very severe form of spinal stenosis at multiple levels in his lumbar spine that required a partial laminectomy and decompression of his lumbar nerve roots," Dr. Hotchkiss explained. Just hours after surgery at Texas Health Dallas, Joe was up and walking, with help from the nurses and Dr. Hotchkiss.
"I'm thinking, 'Oh, I'm going to hurt big time,'" Joe remembers fearing as they eased him off the bed for the first time. "It had been years since I was able to stand up and not concentrate on the pain. But I was walking, and there was no pain!"
With Dr. Hotchkiss' blessing, Joe kept putting one foot in front of the other to the end of the long hall and back at Texas Health Dallas. At midnight, Joe asked a nurse if he could go for a walk and she gladly assisted him in going as far as he wanted. The next morning, Joe was released and on his way home to a new life, without pain.
"The whole experience – the doctors, the nurses, therapists, the people who checked me in – I've never had such a wonderful experience."
"Without a doubt, I couldn't have asked for better service. I own my own business. I tell people if there is a problem with their service, because I like people to tell me so I can improve. I'm spreading the word about my good experience with Dr. Hotchkiss and Texas Health Dallas."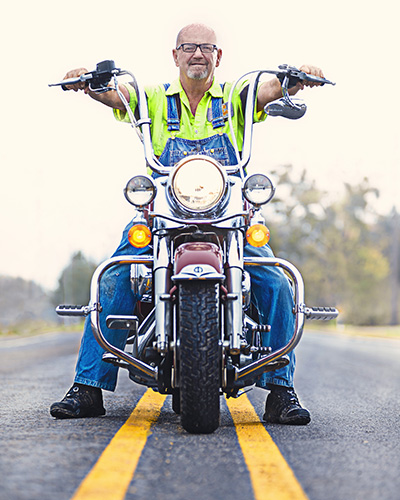 Several months after surgery and still living pain-free, Joe is working on building up his cardiovascular endurance, so he can walk a half-marathon – and he has even convinced Dr. Hotchkiss to agree to walk it with him, every step of the way.
"Joe's impressive dedication to getting well and improving his health was a major factor in his recovery," Dr. Hotchkiss said. "I'm happy to be a part of him getting back to a more active life."
Joe is also working toward being a contestant on his favorite TV show, "Survivor." Having almost made the cut once, Joe is convinced that what he has been through with his spine has made him a stronger person – one who can outwit, outlast and outplay anything he sets his mind to.
"I have no limitations. I can do what I want," Joe says. "If you've never been there, you can't appreciate it as much as I do. I want the world to know, you don't have to suffer with pain. The life I have now is because of Dr. Hotchkiss and Texas Health Dallas."
Take the Back Health Assessment to measure your back pain or visit YourBackHealth.com for more information.
Ready to schedule an appointment? Find a back and spine specialist on the medical staff near you.