Innovative procedures address patient's chronic degenerative discs.
An active young father, Justin Vickery didn't have the time or the desire to continue to be limited by his degenerative discs any longer. With three significant surgeries between the ages of 19 and 26 years old, Justin was growing weary of repeated failed procedures yielding minimal results.
"Basically, the discs in my back don't like to stay in place, so they tend to degenerate very rapidly," said Justin, whose issues were first discovered after a fall while working at a restaurant during college. The professional chef was struggling with ongoing issues like his legs going to sleep, which made his busy schedule even more difficult.
After moving to North Texas in 2010, Justin sought longer term recovery solutions from Gregory Smith, D.O., a spine and neurosurgeon on the medical staff at Texas Health Harris Methodist Hospital Fort Worth.
"Dr. Smith took a lot of time with me. He carefully studied my entire history, including my three previous surgeries to help me know all the options for my best future."
"Dr. Smith took a lot of time with me. He carefully studied my entire history, including my three previous surgeries to help me know all the options for my best future."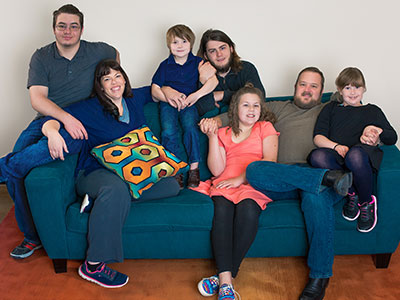 It wouldn't be easy.
In 2013, Justin had his fourth surgery at Texas Health Fort Worth to clean up a previously failed fusion, remove bone overgrowth and fuse higher discs. The next year, further disc deteriorations required another surgery. This time, Dr. Smith was able to get ahead of the perpetual disintegration by performing a fusion from Justin's tailbone to the base of his shoulder blades, providing greater overall spine stability but also greater short-term challenges.
"My fifth surgery was the biggest adjustment, as I had very limited mobility due to the lack of curvature in my spine." Justin started walking more and more pitched forward at the waist, but he knew if this procedure was successful, there would eventually be huge changes in his posture.
In order to achieve the necessary curvature for his spine, Dr. Smith referred Justin to Cyrus Wong, M.D., also a spine and neurosurgeon on staff at Texas Health Fort Worth, who specializes in complex spinal surgery and spinal deformity correction. "The goal was to get my back as stable as possible, once and for all."
Justin believes it is largely because of the accessibility he had to the doctors on the medical staff, nurses and therapists at Texas Health Fort Worth that he had the strength to persevere toward his next procedure.
"When you are walking hunched over, your legs and your neck are making up for it. Everything else begins to compensate and cause a lot of pain," further explained Justin.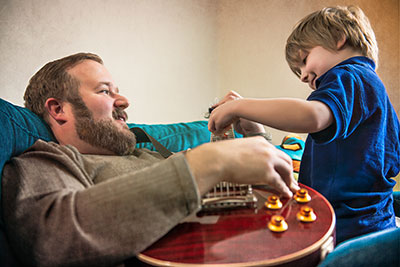 "I could always pick up the phone and call someone at Texas Health Fort Worth. Everyone was accessible. When I would go in for any procedure, the same familiar faces were always there to help. The fact that there is little turnover speaks well of an organization. And as busy as they were, the doctors on staff and the nurses were always reachable. That's a big deal to me."
In December of 2015, Justin underwent complex surgery to correct his spinal deformity involving a procedure called a pedicle subtraction osteotomy, reshaping the bone in his vertebra to realign and strengthen his spine.
"They removed a section of my fused spine, cut away some of the bones and then refused my spine with an appropriate curvature."
Justin's recovery was intensive, but pleasant. "You know, no one wants to be in the hospital. You want to be home in your own surroundings, but you can't be. There was a true hospitality factor to the nursing care I received at Texas Health Fort Worth. They made me feel like I was being waited on, not just cared for. They were serving me. They were truly caring for me."
Now one year later, Justin is finally able to stand straight up, with his shoulders right above his hips. He has a few special tools to help with daily tasks like putting his socks on, while his children are quick to pitch in and tie his shoes. But those are minor inconveniences for the major changes to the father's improved quality of life.
"Today, it's like someone tied a broomstick to my waist and shoulders and secured it with ropes to keep me from bending. Despite the limitations, it's great! I'm walking upright, my feet and legs work and my pain is manageable. This is the most hopeful I've felt in a number of years!"
A professional chef for more than a decade, the 37-year-old now runs the Cooking Connection at HEB Grocery in Burleson. Married to his high school sweetheart, Chaun, Justin and his wife have five children from ages five to 18.
Take the Back Health Assessment to measure your back pain or visit YourBackHealth.com for more information.
Ready to schedule an appointment? Find a back and spine specialist on the medical staff near you.